Well it is over, and time for the wrap up and the Monday morning quarterbacking -- no, not the Super Bowl -- Mercedes Benz Fashion Week, although you could toss the coin to draw certain similarities in navigating the field of play. From the kickoff, you want to dominate the line of scrimmage in cutting through the crowds, while establish your running game in 5-inch stilettos. And if you stick to your game plan, in seeing as much action as possible, the odds are high that you could sidelined by injuries, as I was with a fractured toe and a thrown out back. "Can you NOT wear high heels!?" questioned the clueless chiropractor. "No coach, don't stop the clock, just let me back in the game!" So we continued to blitz down the field, until the last whistle blew.
Everyone wants to know about the trends. Edgy or sweet? Muted or Bright? Menswear or Loungewear? Plaids or Prints? The answer to all is a resounding "yes." There are so many wonderful and beautiful ways to interpret the lines for fall. When in doubt, and the shows become a blur in the brain, we check our bible, WWD.com, where you can view the instant replay to pick up nuances and details might have been missed in the excitement of the live show. Since our area of expertise is online shopping, we are focusing our feature on the fall trends that are available in stores and websites now.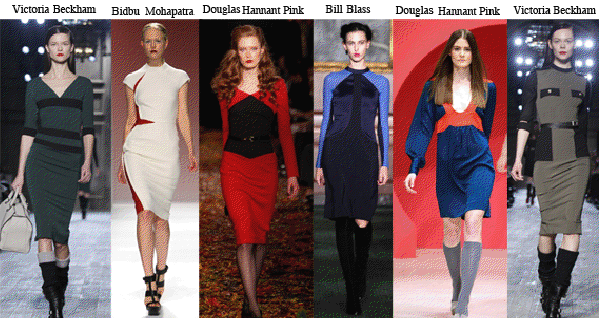 Fresh Prints for Fall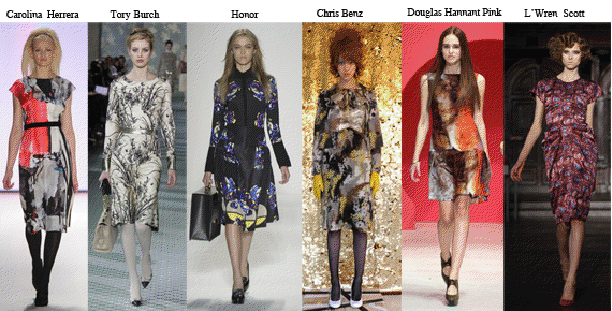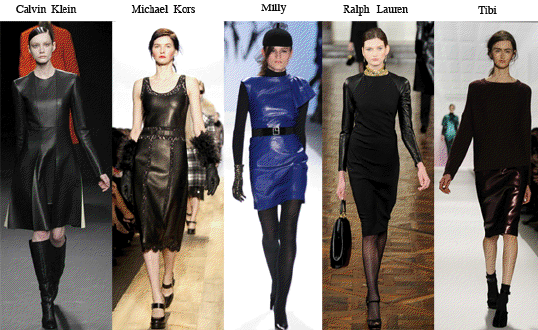 As the players have moved on to London, Milan and Paris, and the hum of New York Fashion Week Fall 2012 subsides, we wanted to share one of our favorite runway moments where friendship and teamwork are always in fashion.
Douglas Hannant and Frederick Anderson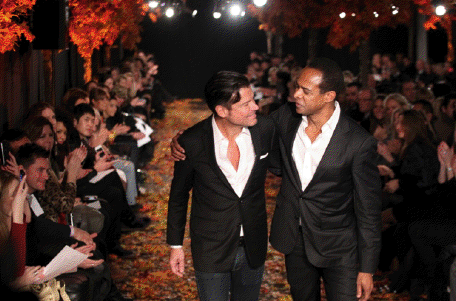 Related