Now here's a wheel-y good solution.
While homelessness is on the decline in the U.S., a dearth of affordable housing and emergency shelter options often leaves those who are still without permanent shelter with no choice but to sleep on the streets. Recognizing the need to provide homeless people with some sort of protection, Buenos Aires architect Eduardo Lacroze fashioned a portable shelter built around a shopping cart and submitted his design to a competition seeking such solutions for people on the streets.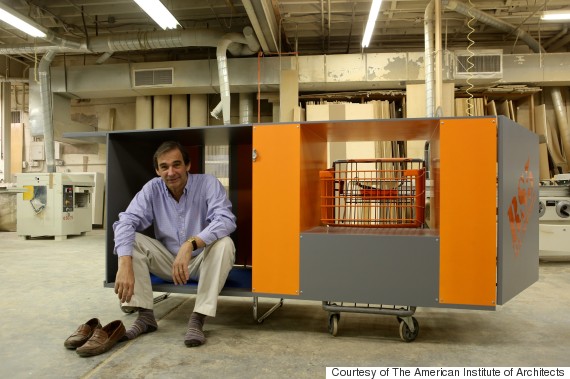 Building the mobile abode just requires a screwdriver, and no specific trade skills.
One side folds out into a flatbed and the entire structure is insulated and weatherproofed. The resident secures the shelter the top plank with a padlock and hasp, according to Real Estate Rama.
He sees it ultimately working within a communal program, where users can take advantage of the shelters when they need them.
"The way we envision these eventually is to act like a bicycle [share] where you pick up and drop off as need be. But that would require some regulation," Lacroze told Fast Company.
Developing shelters out of everyday, unconventional materials has become something of a trend among creative do-gooders.
For the past few years, Kloehn has been building small and colorful residences for homeless people out of gently-used garbage.
"Our goal is to bring together imaginative people and discarded materials to make sturdy, innovative, mobile shelters for the homeless people," Kloehn writes on the Homeless Homes Project website. "By sourcing our materials from illegal street dumping, commercial waste and excess household items, we strive to diminish money's influence over the building process."
Related
Before You Go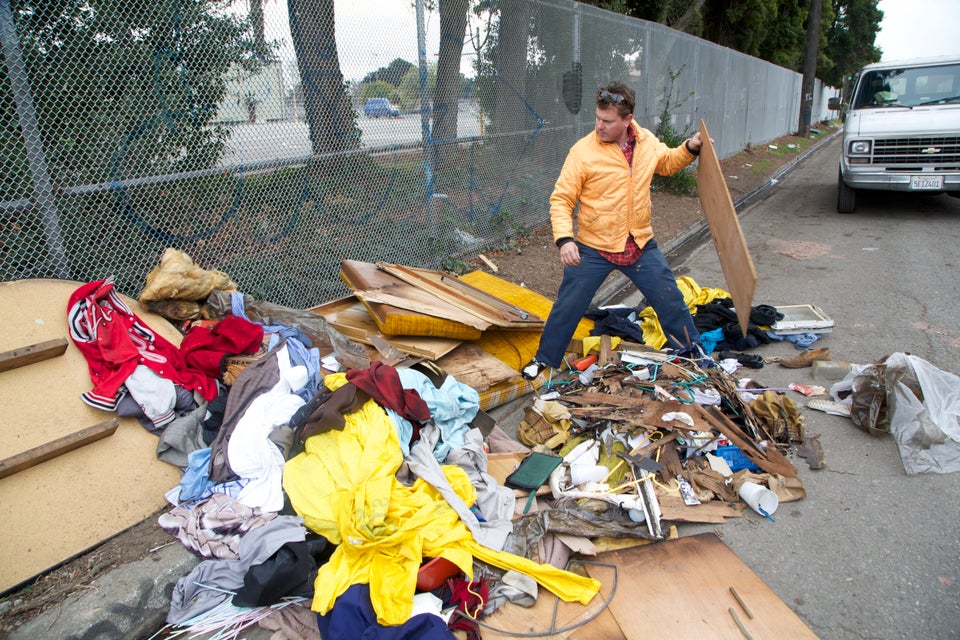 Artist Builds Charming Mobile Homeless Shelters Out Of Garbage
Popular in the Community