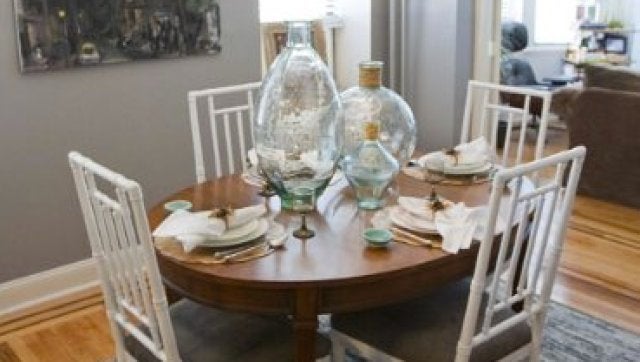 Like many of you, online shopping is a regular part of the way we do business. But, what about furniture online? I love buying furniture and accessories online, as the choices are endless! A few of my favorites are listed below, but there are things to keep in mind when purchasing furniture online. Here are just a few:
Return Policy: Make sure there is a good one. Obviously, you are not able to see your piece up close, therefore you want to make sure you have an "out" should it not be all it's cracked up to be when it arrives.

Quality: If you are in the market for high-end furniture, and you are willing to pay a premium price for quality, make sure you are getting quality. Dovetail joints, solid wood construction and a fine finish are a few things you should look for.
White Glove Service: Many online retailers offer this option, at an extra cost. It usually means they will bring in your piece, unpack and place it where you want, then leave with the boxes and shipping wrapping. This may be attractive to you, especially if you have a large piece being delivered.
Reputation: Look for a retailer with a proven track record. This includes things like charitable partnerships. One of my favorite online retailers, Joss & Main is doing just that. It's called "Curate For A Cause," and it's a great idea. Basically they have aquired celebrity curators such as Orlando Bloom, Courteney Cox and others, and it is benefiting Epidermolysis Bullosa Medical Research Foundation. The celebrities have hand-picked some of their favorite items, and consumers will have the chance to style their homes just like the celebrities. It's partnerships like these that make certain luxury online furniture and accessories such as Joss & Main among my favorites.
So there you have it. Shop for furniture online, but do it wisely.