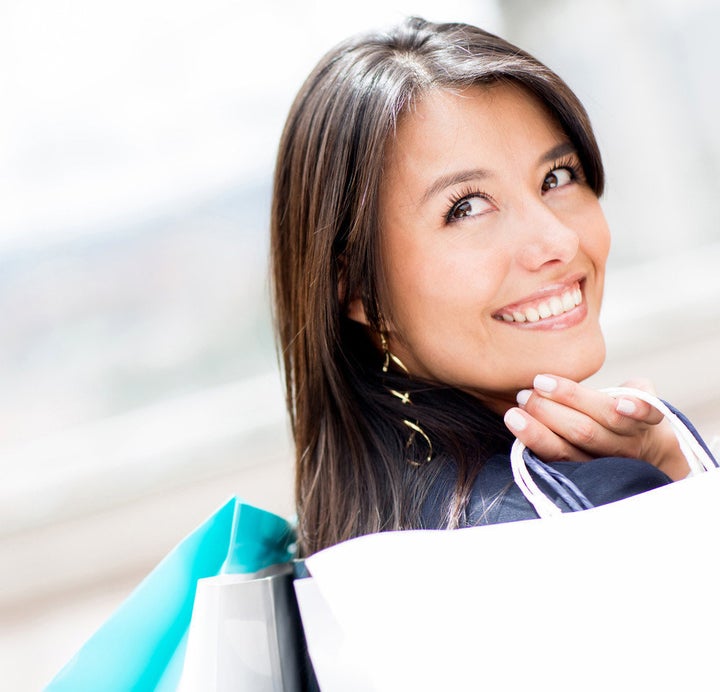 Buy a pair of running shoes and fund breast cancer research. Indulge in a high-end hotel stay and give to the rain forest. Sip on a latte and feed a child. Socially conscious shopping seems to be all the rage as more and more companies align themselves with a variety of charitable causes.
According to Cone Communications, a Boston-based public relations and marketing firm, more than 60 percent of Americans say they've purchased a product or service during the past year because it was associated with a cause or issue, and 94 percent claim they're likely to switch brands similar in price and quality to one that supports a cause. I'm definitely among that 94 percent. If you are too, here are some resources I found that can help you start spending your socially conscious dollars:
iGive.com: After selecting among more than 5,300 organizations -- or adding one of your own -- iGive.com allows you to donate money to your cause when you view a page, refer a friend or buy a product.
Filanthropists: With a user-friendly search function, www.filanthropists.com allows shoppers to identify brands by category, charity/nonprofit or cause.
Need some inspiration? Here's where I spend to support companies who are making a difference for causes I care about.
Yoplait: During the last 13 years, Yoplait has partnered with the Susan G. Komen Breast Cancer Foundation Race for the Cure in the Save Lids to Save Lives program. Since then, Yoplait has driven more than 34 million dollars in research funding and has become a rallying cry for the brand, says Craig Bida, executive vice president of Cause Branding and Nonprofit Marketing at Cone.
Pampers: Since 2006, Pampers has partnered with UNICEF to provide women and babies in developing countries with life-saving tetanus vaccinations through its "1 Pack = 1 Vaccine" campaign. To date, Pampers has successfully donated funding for 300 million tetanus vaccines, which are helping to protect 100 million women and their babies around the word.
Newman's Own: From the day Paul Newman launched his first salad dressing in 1982, every penny he earned from the sale of Newman's Own products was donated to charity. Newman believed that giving back was the highest form of citizenship and he never accepted personal compensation from Newman's Own. Together, he and Newman's Own Foundation have donated more than $350 million to thousands of charities around the world.
TOMS Shoes: This company was actually created for a cause -- to provide footwear to children in need. In 2006, American traveler Blake Mycoskie created TOMS Shoes after befriending bare-footed children in Argentina. Wanting to help, he created TOMS Shoes, a company that would match every pair of shoes purchased with a pair of new shoes given to a child in need. Since 2006, TOMS has given more than 1 million shoes to children in 23 countries around the word.
McDonald's: The first Ronald McDonald House opened its doors in Philadelphia in 1974. The McDonald's owner/operators in Philadelphia made the house possible, donating proceeds from the sale of Shamrock Shakes. The mission: to provide a "home-away-from-home" for families of hospitalized children. The houses provide food and shelter, allowing families to stay close by while a child is receiving treatment. There are now more than 300 Ronald McDonald Houses worldwide.
Starbucks: Starbucks has teamed up with Opportunity Finance Network® (OFN) for The Create Jobs for USA program, the goal of which is to bring people and communities together to create and sustain jobs throughout America. The program was initially seeded with a $5 million contribution from the Starbucks Foundation and Citi Community Development and the Citi Foundation have also made a $1 million donation in support of the program. You can support the initiative by making a donation to the Create Jobs for USA fund at company-operated U.S. Starbucks stores and online at createjobsforUSA.org.
About Women & Co.:
Women & Co.®, a service of Citibank, is the go-to personal finance source for women. Women & Co. delivers financial content with sharp, insightful commentary and a female point of view. Sign up for free at womenandco.com.
Calling all HuffPost superfans!
Sign up for membership to become a founding member and help shape HuffPost's next chapter