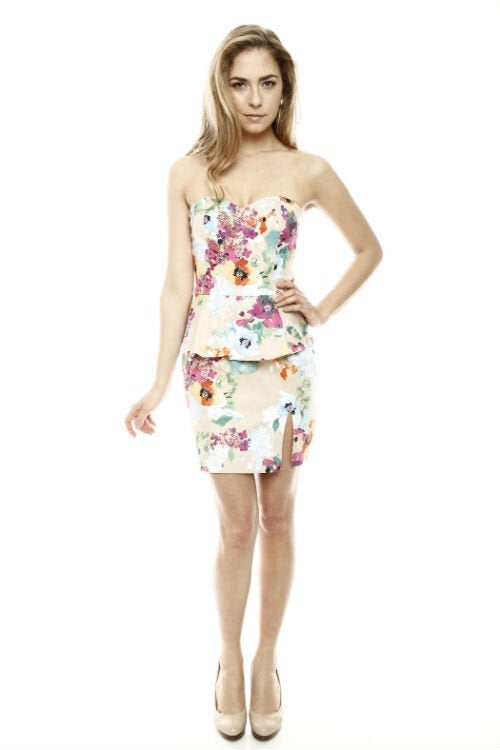 Forget the runway trends everyone else is obsessing over and get yourself ready for a revelation: fashion looks best worn with confidence. Yes, even if you have on a brand name. Unfortunately, as it turns out, American women aren't so confident in their own skin. According to DoSomething.org, 40 to 50 percent of women in the U.S. are trying to lose weight at any point in time and the diet food industry rakes in more than 40 billion dollars per year.
Those numbers in mind, it looks like the U.S. is in need of a pep talk! And while we don't have Kid President here to raise our spirits, maybe this will: dressing for your body type will accentuate your assets and even what you might consider your less-desirable parts. That's right, when you know what to look for in fashion pieces and are honest about what works best with your shape, what you wear can increase your confidence and self-acceptance.
Don't believe it? Find your body type here, check out how the celebs in your category shape up (pun intended) and then ape their styles. And while these tips won't be painful, we can't promise your new look won't be killer.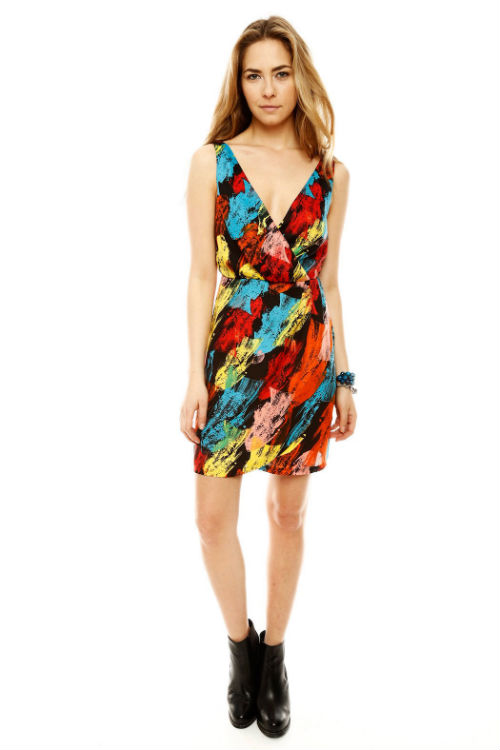 Barbie best represents it and multiple designers try to mimic it, but the hourglass body shape has outlasted the millennia and proved to be a coveted proportion throughout the generations. Granted, only about 8 percent of women actually have a true hourglass shape, meaning the waist is 9" or more smaller than the bust.
But despite the infamous 36/34/36 measurements, an hourglass shape generally refers to any woman who is about equal in size and proportion at the bust and hips, with a well-defined waist that is smaller than the bust.
From Halle Berry to Penelope Cruz, Jessica Simpson to Beyonce, hourglass body shapes come in all sizes, but the proportions are generally the same. And while recent pop culture has decreased the appeal of the hourglass, opting for rail thin models as the preferred archetype, the hourglass is the body shape most others see as the greener grass on the other side.
So, play up your shape with tops and dresses that cinch at the waist, to call attention to your whittled middle. Looser frocks have a tendency to make you look larger than you really are, which would be such a shame when looking pounds thinner is right at your finger tips. Instead, always opt for pieces that draw attention to your waist, which will define your silhouette and visual drop you in dress size. V-Neck Print Dress, Every Occasion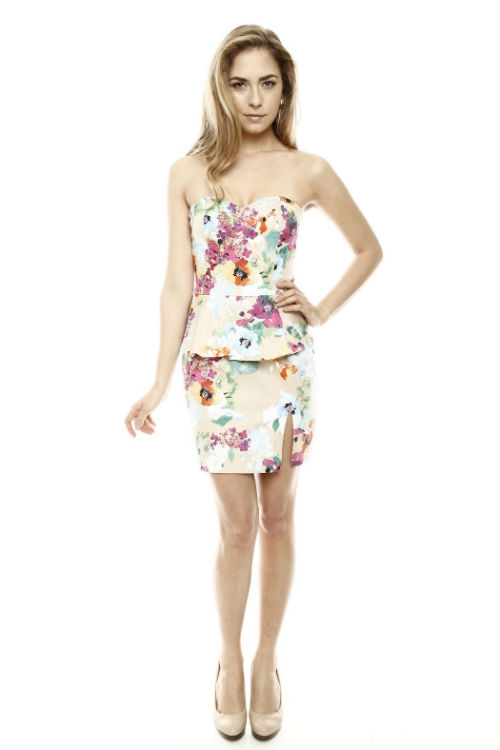 OK, so the name doesn't sound the most flattering, but a boyish body shape isn't anything to be ashamed of. Often also considered athletic or rectangle shaped, a boyish frame simply means that, on average, your propositions from bust to waist to hips are about the same. And while a straight up-and-down figure might not sound appealing to you, a boyish body shape is ideal for the fashion-forward and fearless.
There's a reason why most runway models have boyish figures, including those in Israel in which too-thin models are banned. Simply, clothes hang better on shapes that don't interfere with the fabric, cut and natural silhouette of the piece. For a woman with this body shape, this means that any trend you see owning on the runway can easily be translated to your wardrobe - and still look just as beautiful, haute and flattering.
Take a few cues from the It girls of Hollywood such as Emma Stone and Emma Watson. Never afraid of venturing out into unknown fashion territory, both Emmas often make the top of best dressed lists for their fearless choices and ability to beautifully pull off the coolest new trends.
For you, peplums or bold prints are an easy way to visually add curves while keeping true to your slim silhouette. Color blocked pieces also help to break up a rectangular shape, sectioning off your torso and creating a thinner illusion. Floral Peplum Dress, Prinzzesa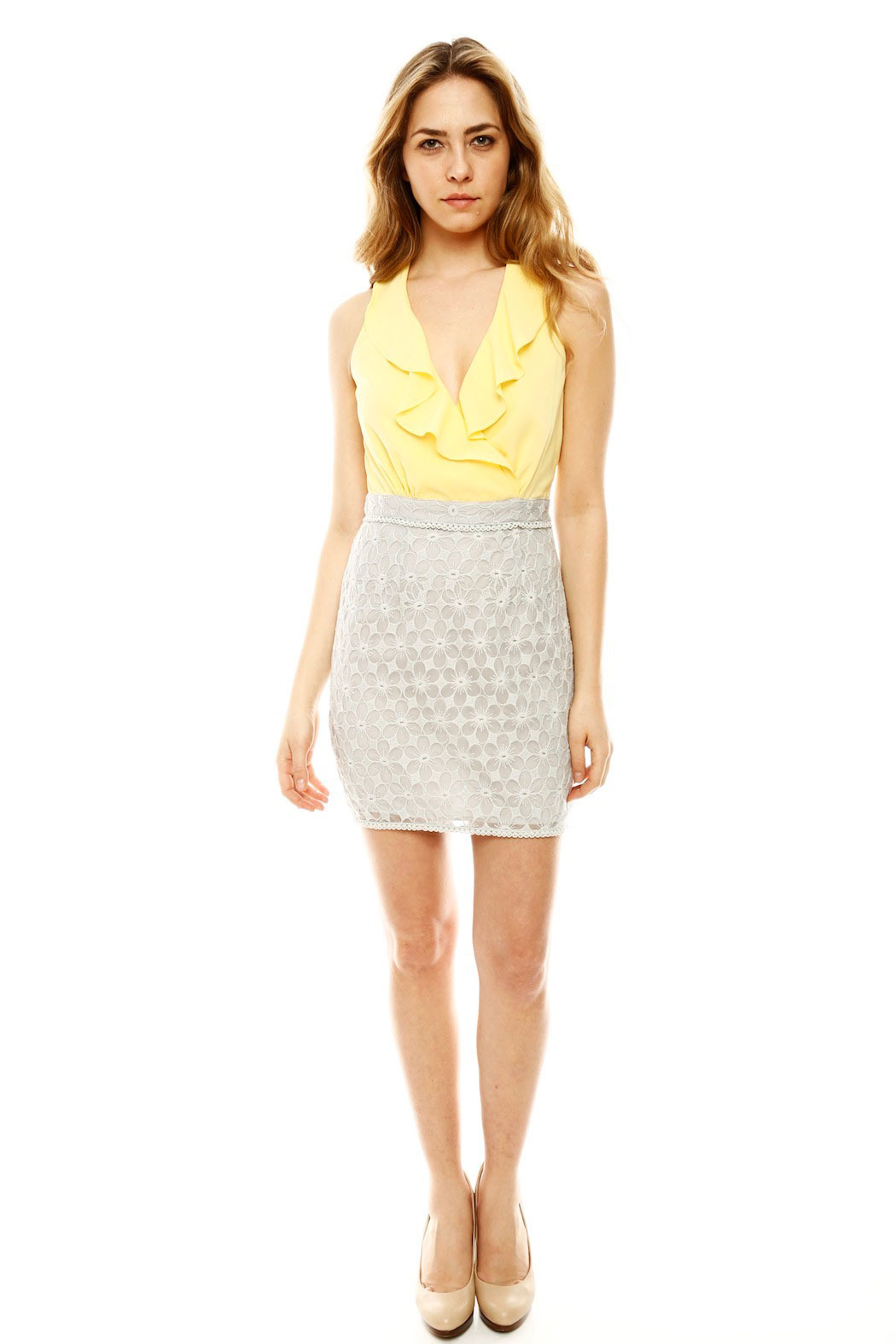 From the moment Sir Mix-A-Lot rapped about the beauty embodied in the pear shape, this body type has been admired but some of the most outspoken. With a larger lower half (ahem, the buttocks) and a smaller torso, the pear body shape takes pride in its backside - and for good reason!
And while multiple media outlets have demonized the pear shape as unhealthy, the truth is that the shape is natural - despite your eating or exercise tendencies. So instead of abhorring your shape, take cues from Kim Kardashian or Kate Winslet - who's pear shaped body quite literally made Titanic worth watching more than once.
To even out your proportions, go for v-neck tops and dresses that call attention to your décolletage. Your smaller upper half is perfect for lower cut blouses and you can use the bottom portion of a dress or skirt to cover any areas you may be a bit concern about. Two-Tone Dress, Clothes Minded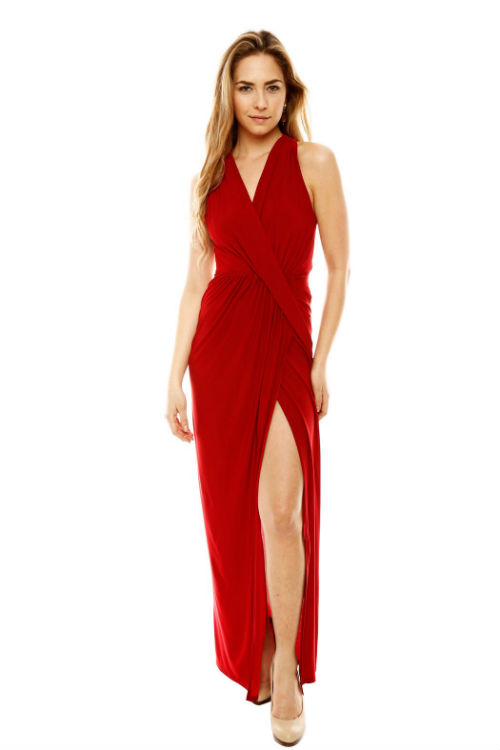 OK, let the records show and silence any naysayers: finally studies have proven that the apple shape is by no means the "unhealthy" body type. In fact, a majority of Americans fall within this body shape in which your waist expands beyond your hip proportions. And, Americans are by and far some of the happiest, longest living populations in the world. Even Brazil, literally the happiest population in the world, boasts a large portion of apple shaped people. So chew on that, medical world.
Luckily for the apple body type, inspiration exists everywhere you look, from Oprah to Queen Latifah to Jennifer Hudson. Like these leading ladies, dress to showoff your legs, arms and that bust - when appropriate of course!
For you, stray away from looser pieces that can often make you look larger or wider than you are. Instead, keep the silhouette close to your curves and accentuate your legs or bust, or both! By showcasing your curves, you visually cut poundage and draw the eye to your most covetable assets. Be sure to stick with monochromatic pieces and simple patterns as opposed to color blocking or bold prints, which will section off your body instead of keeping a fluidity about your style. Slit Maxi Dress, Polished
Related