You don't have to be a gym rat to get your daily exercise, according to a new study.
The findings, published in the American Journal of Health Promotion, show that small bouts of physical activity throughout the day -- that which comes from activities like raking the leaves, mowing the lawn or taking the stairs -- count as exercise just as much as designating a period of time to work out at a gym.
"Our results suggest that engaging in an active lifestyle approach, compared to a structured exercise approach, may be just as beneficial in improving various health outcomes," study researcher Paul Loprinzi, an assistant professor at Bellarmine University who conducted the research while at Oregon State University, said in a statement. "We encourage people to seek out opportunities to be active when the choice is available. For example, rather than sitting while talking on the phone, use this opportunity to get in some activity by pacing around while talking."
The study included 6,321 people who were between ages 18 and 85 and part of the National Health and Nutrition Examination Survey between 2003 and 2006. Researchers calculated the study participants' daily physical activity using accelerometry, and also noted their health conditions, including high blood pressure, high cholesterol and metabolic syndrome.
Meanwhile, just 10 percent of those who did longer periods of exercise -- not just "short bouts" -- met those exercise guidelines, the researchers found.
Plus, the metabolic syndrome risk was about the same between those who only did short bouts of exercise and those who did longer exercise sessions -- 87 percent and 89 percent, respectively.
"In our society, you will always be presented with things that entice you to sit or be less active because of technology, like using a leaf blower instead of a rake," study researcher Brad Cardinal, professor of exercise and sport science at Oregon State University, said in a statement. "Making physical activity a way of life is more cost-effective than an expensive gym membership. You may be more likely to stick with it, and over the long term, you'll be healthier, more mobile and just feel better all around."
Need some ideas for moving more? Click through the slideshow for tricks to add more steps in your day: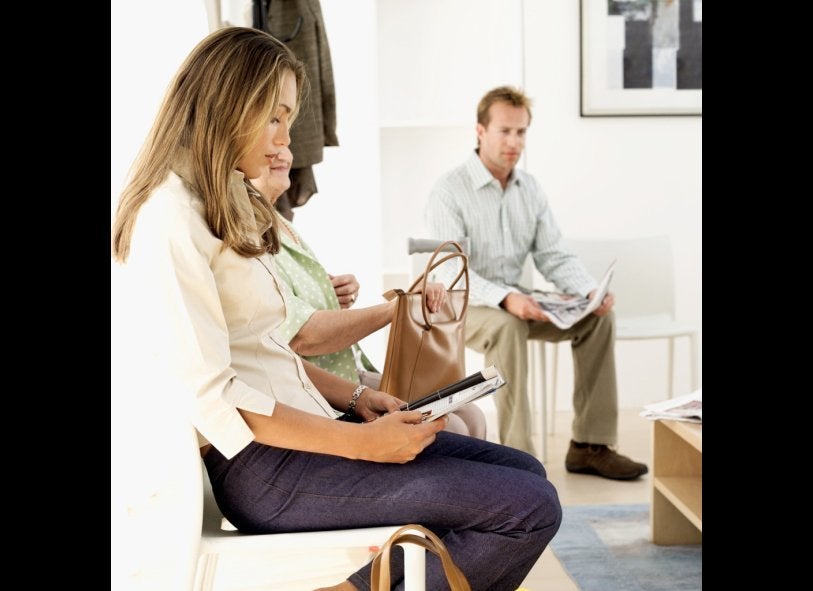 25 Simple Ways To Get More Steps In Your Day
Related