While most models are close to 6 feet tall (Karlie Kloss, for example, is 5'11'' and height only goes up from there), Kate Moss and Devon Aoki are two supermodels who haven't let their more petite stature get in the way of their success. In fact, there is much internet debate over the heights of each: many sites say Moss is 5'6'' - 5'8'', and there is a lot of discussion over where Aoki stands on the 5'3'' to 5'6'' spectrum. (The models' management companies list them at 5'5" and 5'8" respectively.)
These two models wouldn't be in the business if it weren't for their petite predecessors. When watching HBO's new documentary, "About Face: Supermodels Then And Now," one of the things I was most struck by is the models' range of heights. While Jerry Hall is 5'11'' (or as she described in the film, '6-foot-4-or-5' in her '70s platforms), L'Oreal model Dayle Haddon described herself as "smaller than everybody, and dark and curly haired, not really the look of the times." She elaborated, "I had to work much, much harder to make myself able to participate in a shot." But, she found success and, at 64 years old, is still a working model. Same with 82-year-old China Machado, who was also in "About Face" and, in addition to being Richard Avedon's muse, became an editor at Harper's Bazaar in the 1960s.
To celebrate Aoki's 30th birthday on August 10th, we're taking a look at some of the shortest supermodels, including those from "About Face." Who is your favorite?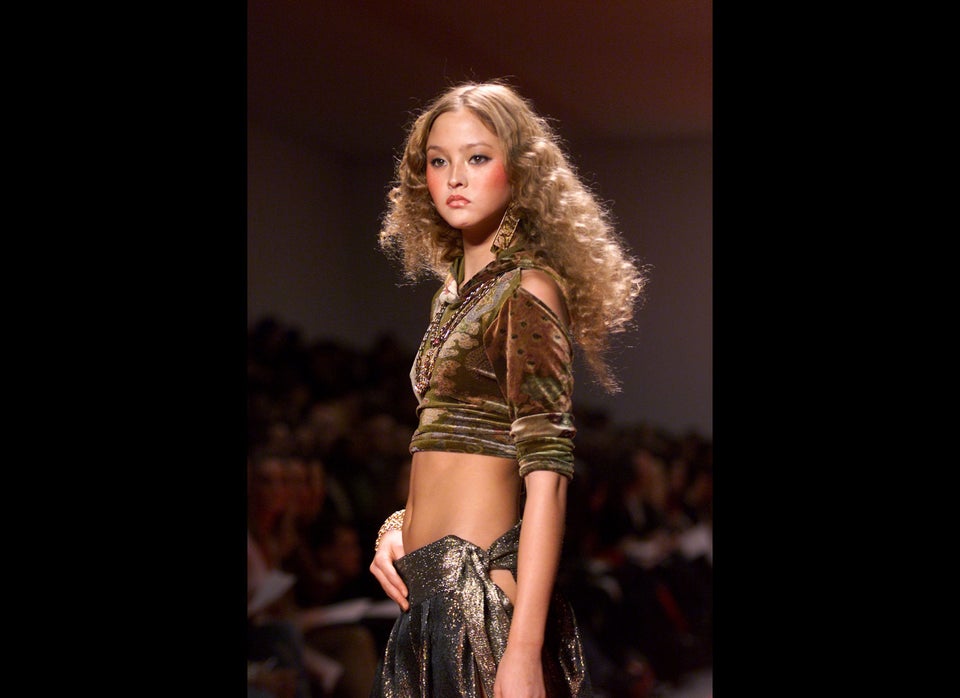 Short Models (PHOTOS)
Related