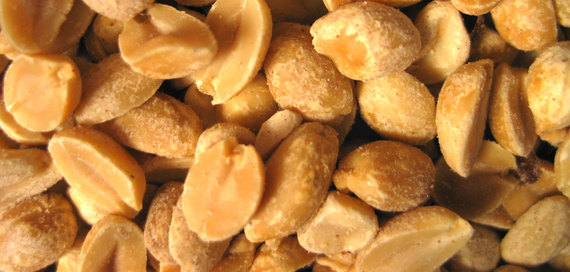 Women who are short on sleep may perform better the next day if they eat more peanut butter and spinach, according to a University of Pennsylvania study that shows Vitamin E and antioxidants can improve spatial memory in the sleep-deprived.
"If you know you will go through a period where you'll be short on sleep, either you have to pull an all-nighter or stay late at work for the week, consuming more vitamin E may help you function better the next day," said Dr. Andrea Spaeth, a researcher on the study, Vitamin E Intake Associates with Spatial Memory Performance during Sleep Restriction in Healthy Women, at the University of Pennsylvania.
The study of 41 people, including 18 women, showed that sleep-deprived women who consumed higher levels of Vitamin E did better on a spatial memory assessment called the Visual Object Learning Task. That test is a proxy for things like driving directions or remembering where you put down your keys. Previous biochemical studies have shown that losing sleep can lead to a buildup of oxidated stress — free radicals that promote cell damage. Vitamin E is an antioxidant found naturally in leafy greens and other fat soluble foods; it neutralizes free radicals.
The study didn't measure women who are pregnant or have recently had a baby, although they would likely be suffering from sleep deprivation and thus also need extra antioxidants, Spaeth said in an interview.
People on a really low-fat diet, who don't eat nuts or certain vegetable oils, may also not be getting enough Vitamin E, putting them at extra risk if they are sleep-deprived, said Spaeth. Her next experiment will be to test the effect on memory of subjects taking Vitamin E supplements.
Still, despite the beneficial effects of antioxidants, Spaeth warned that sleep-deprived women should probably still avoid everyone's favorite antioxidant, red wine, as alcohol generally makes it harder to recover from sleep disorders and dislocation.
"The problem is red wine also contains alcohol, so, no, I would not say drink red wine when you are sleep deprived," she said.
Calling all HuffPost superfans!
Sign up for membership to become a founding member and help shape HuffPost's next chapter