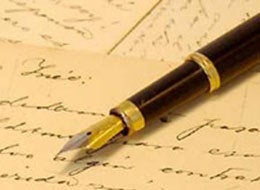 We continue our series on the short story, asking writers how they compare writing short stories to writing novels, the demands the story makes on the reader compared to the novel, how the writers chart their own development as story writers, and what can be done to strengthen the art of the story in America.
Belle Boggs's debut collection, Mattaponi Queen, was published in June by Graywolf Press. Boggs won the 2009 Bakeless Prize in Fiction and is shortlisted for the 2010 Frank O'Connor Short Story Award.
Read new fiction by Belle:
Belle reads from Mattaponi Queen:
Listen to Belle read a story at Bread Loaf 2010.
Belle: Novel writers and aspiring novel writers often talk about Anne Lamott's concept of "shitty first drafts" as a staple of their process, but I don't like working that way--it doesn't inspire me to keep going. I like working slowly and deliberately, getting the voice right as I go, getting the lines right, and so a short story is just a more practical thing for me to work on sometimes. I like the feeling of completion and fullness that comes from drafting a short story, seeing a story to its end in a couple of weeks or months.
I started writing the stories in Mattaponi Queen the summer after my first year of public school teaching in Brooklyn. Every day I'd go to the Rose Reading Room in the New York Public Library and write for the whole day. I was highly conscious of the limited time I had that summer, and every hour in that beautiful, quiet room felt like a luxury. I wanted to write something from beginning to end, and I knew that if I started a novel I would only have the beginning once school started in August.
I drafted a few of the stories in the collection that summer, wrote hardly anything during the school year while teaching first grade, then returned to the collection the next summer. I should say that I love working on a novel, the way the characters live in your head, and I think that's why so many of the characters in my stories appear in other stories. Skinny, for example, appears briefly in "Good News for a Hard Time," one of the first stories I wrote, but I wasn't done with him, so I had to give him two more stories.
I don't think you can compare the two in that way, but short stories are wonderful for writers and readers who have time constraints. There's something very enduring and mentally portable about a great short story--although as a reader I love to disappear into a novel, I reread my favorite short stories more often than my favorite novels, and this makes me feel closer to them.
Some short story writers who are important to me as a reader are Lydia Davis, Joy Williams, William Trevor, Joan Silber, Ha Jin, Sherman Alexie, Annie Proulx, Maile Meloy, Mary Yukari Waters, and Bonnie Jo Campbell. I like subtlety, authority, beauty, humor, and surprise, and these writers all deliver. But my absolute favorite, and a writer I think is universally important, is Edward P. Jones. Take a story like "Old Boys, Old Girls" from All Aunt Hagar's Children. At the end of twenty-six pages, something you could read in an evening, you have the richness of a novel, the profundity of a great collection of poems, the sense of transport and new understanding of a powerful work of nonfiction. Jones's characters don't feel like characters, they feel like people, and that's really difficult to achieve.
I think writing short stories has helped me understand more about my characters and what I want for them. The new project I'm working on is a novel about a group of musicians who live in Virginia in the late 1920s. It has a lot of characters who are all living in the same environment, so it feels a little like working on my collection, like working on stories. An issue for me with this book is restraining myself from exploring every character. I'm just interested in all of them, so I find myself writing everyone's stories, at least in my head, and then choosing what to leave out.
I'm pretty impressed by the oral storytelling that's being promoted by places like the Moth and the Monti, and by how much people love to hear those true, strange, sometimes funny, sometimes devastating stories. Oral storytelling is where it starts for me, as a Southerner--it's not where my books start but it's how I learned, at a very young age, to love stories. So as a teacher that's where I'm going to begin this fall, with oral storytelling and true stories, with voice.
Greg Taylor, a man from North Carolina who was convicted of a murder her didn't commit, then exonerated and released from prison 17 years later, is going to tell his story at The Monti this September, and I can tell you the crowd will be spellbound. People who've experienced things like that should be telling stories, we should be listening, and the telling will make its way into art in one way or another.
Lori Ostlund's collection The Bigness of the World received the Flannery O'Connor Award, a California Book Award, and the Edmund White Award. A story was selected for the 2010 Best American Short Stories.
Watch Lori read from"Talking Fowl with My Father":
Watch Lori read "All Boy" at Vimeo.
Listen to Lori read from "Talking Fowl with My Father" on KQED
Read "The Bigness of the World" at Bellingham Review.
Read "And Down We Went" at Five Chapters
Read "Talking Fowl with My Father" at New England Review
Lori: There is still a tendency in publishing to want a novel; thus, we have a lot of writers who are being asked to prove themselves by writing and publishing stories in journals, and once they have done this, they are expected to write a novel. This assumes that someone who writes a story can write a novel, and that simply isn't always the case: some people are fundamentally novelists and others are short story writers, and yes, some can do both quite well. Novels are a more forgiving form in some ways. A short story should be perfectly crafted at the word and sentence level.
I'm working on a novel now, and I find myself wanting to micromanage every sentence in the same way; as a result, I end up unable to go forward. Also, I find it very difficult to create a bigger narrative arc. In the beginning, I wrote each chapter as though it were a short story--with a climax and resolution--which created an emotional roller coaster for the reader. I like the particular demands that stories make and feel more comfortable meeting them. I would never use my preference to argue that short stories make fewer demands on the writer. In fact, given the fact that many readers find short stories more daunting to read, it may be that they make more demands for the writer also.
Over the years, I have loved Carver and Munro as well as numerous other short story writers. I love Paul Bowles, and I do remember feeling that he was asserting a bit too much influence on me at one point. My writing has been heavily influenced by travel, other art forms, and the stories that people tell me, often in odd situations.
I did not do an MFA, and for me this has been a good route. I grew up in a town of 400 people, so when I left, I needed to be out in the world, learning about it. Academia was comfortable for me, but it too can be provincial. I wrote off and on during my twenties. My first story appeared in print when I was in my early thirties, and something about seeing it in print, which allowed me to view it more objectively, made me realize that I had not reached the level that I wanted to be at yet, so I stopped sending work out for several years and focused on writing and reading. This was the most important step in my development. Once a person starts publishing, it's very easy to take that outside acknowledgment as an indication that one is good enough, but I was a much different writer at thirty than at forty, and I'm glad I gave myself that time.
One of the books that had a tremendous impact on me was Adam Haslett's You Are Not a Stranger Here. I like writers who are not overly prolific. Within the United States, the aesthetic varies widely and is often defined by culture or region. When my book came out, reviewers noted the darkness of the stories, including the dark humor, attributing it to my Minnesota roots. One characteristic of contemporary American writing that is a reflection of our current culture is the push for writers to create characters that readers can 'connect' to--that is someone that the reader likes or could be friends with (which is similar to the criteria that gets applied to politicians also).
I would like to see less attention paid to trying to predict new trends or jump on the bandwagon of existing trends. I also worry about the emphasis placed on discovering the next young writer. When a writer is discovered early in his career and praised too much, the writer might stop working at improving his craft with the same degree of commitment.
There has been a movement toward flash fiction and short shorts, which are not my favorite forms. Short shorts can be created more quickly and will often find a journal home more easily because they demand less space. I notice a trend among writers to produce work more quickly, which suggests that less time is being spent on craft. I see more published work with sentences that seem rushed or designed for no other purpose than to carry the plot, which is unfortunate because the pleasure in reading happens first at the sentence level. Writing is increasingly viewed as something transitory, in part because of technology, so it follows that not as much attention will be paid to crafting it. This is a self-fulfilling cycle: a story that is less carefully crafted will, in turn, not be remembered for long. I think that we need to slow down and do what is best for our work rather than rushing to meet the demands of the publishing world.
Gina: Writing short stories and writing a novel I discovered was and was not at all alike. In both forms a strong sense of narrative propels the larger story forward. But because I had been writing stories first and only, I had become accustomed to thinking in small, tight modular "boxes," in which scenes were like boxes or rooms in a small house and expository or summarized segments acted like little corridors or hallways linking rooms together. It was very difficult for me to force my gaze up and out and think of story pitched across a larger canvass. "Think long, think big," my writer friends encouraged. "You first," I'd counter. A novel, I also discovered, demanded from me a looser grip on the reigns, and I found this very unsettling. What would these people do and what would they say if I allowed them this kind of freedom of movement and thought? Well, it's the best question I could have been asking, I think, because the novel is a more expansive form, insisting upon larger, longer dramatic movements, and, happily the form itself is capacious and roomy enough to accommodate.
Having said that, I still think the short story as a form is such fun. It's a completely malleable form, open for endless experimentation. When I'm reading a terrific short story, say something by Millhauser or Munro or maybe Gombrowitz, I'll think to myself: Wow! This writer is having fun. And wow--look how mischievously he or she has infused and amplified energy in the piece via voice, or language, or narratorial design.
I'm actively hunting up anything written by someone who is not like me: a North American who writes only in English. I'm afflicted with a niggling sense that the only way I'll learn how to craft distinctive architectures and voices is to study work outside the traditional canon of "Anglo" writing.
Anne Sanow's story collection Triple Time won the Drue Heinz Literature Prize and the L L. Winship/PEN New England Award for fiction.
Read Anne's new work in Prime Number Magazine.
Watch Anne's Drue Heinz Lit Prize reading.
Listen to Anne's interview with Ellen Placey Wadey for Prosody
Anne Sanow: I've noticed, in writing my novel, that I still think in terms of story arcs. In a good short story there is always more than one arc comprising the narrative; in the novel, there are simply more of them. I'm making associations and links in similar ways, but on a broader canvas. And when I take a break from the novel to push around at a story-in-progress, I notice that I'm writing longer.
I came of reading age during the glib and minimalist 1980s, and I was hooked by the way writers like Amy Hempel, Mary Robison, Raymond Carver, and Susan Minot could pare back language to some point of pungency. It wasn't the right approach for me; I often sounded coy or pretentious, and sometimes probably just dim. I wasn't inhabiting my stories. What I did learn was how to listen to prose: the pared-back language meant that I absorbed every beat, every syllable, every way one sentence was part of carving paragraphs and sections. To this day, I carry around a mental list of single words, perfect sentences, and punctuation choices made by writers I admire--seemingly small choices that electrify an entire story.
After floundering unsuccessfully in the minimalist style, I became exasperated with my inability to convey as much story as I wanted to and by the distance I felt from what I was writing. I started paying closer attention to writers who went long: Alice Munro, Andrea Barrett, John Cheever. Katherine Anne Porter. My own stories expanded. I was trying to figure out how to craft short stories that could be novelistic in scope. And then three writers made an enormous difference to the way I was working: Mary Swan (whose wonderful, 60-plus page story "The Deep" won the O. Henry award in 2001); Marshall Klimasewiski (his long stories are collected in Tyrants, published in 2008); and Carol Azadeh, an Irish writer whose one book, The Marriage at Antibes (1999), is five very long stories that are brilliant. These were writers who were not only going long but incorporating history; experimenting with language and form within longer works, as I'd usually seen in shorter fiction; stinting neither on smarts nor emotion.
It's true that with a short story one need not keep as many elements in play, and it can be easier to see towards the end. But if you want a lot of texture, a fuller fictional world, and a longer reach, then there's a great deal for the writer to mull over. And here's where the lessons I take from minimalism come in: in a short story, even a long one, you've still got to practice an economy of a kind that you don't in a novel. So that makes demands on the writer, certainly.
Alice Munro and William Trevor are as inspiring as ever. I hope that Lorrie Moore returns to the form--we need the brutally sharp wit she had on display in Birds of America. Anthony Doerr. Yiyun Li. Chris Adrian, whose use of the fantastic (angels, allegory) in his short stories is something I'd normally eschew but can't in his case. Salvatore Scibona's stories (especially his recent one in A Public Space, "The Woman Who Lived in the House") have a way of being both formal and experimental that is thrilling. Bonnie Jo Campbell's American Salvage left me with my jaw dropped. The stories in Dylan Landis's linked collection Normal People Don't Live Like This connect in ways I didn't anticipate. Another first collection I loved this year is Lori Ostlund's The Bigness of the World. Lydia Peelle and Paul Yoon are writing beautiful, serious, lyrical stories And three people who don't yet have books out but publish regularly in literary magazines: Charles McLeod, David Schuman, and Sophie McManus.
In writing my collection, which was set in Saudi Arabia, I wanted to be informed about literary traditions in Arabic and read what I could find in translation. Tthese stories recalled for me stories I'd read translated from Chinese or Russian: a good deal of symbolism and parable, standing in for what cannot be written for fear of persecution. Then again, there's a world of difference between reading short fiction published by Saudi authors and, say, Lebanese authors, where the culture is a more open one. Now there's more Arabic writing available in translation, and writers are taking more risks by working in a realist mode. I've also read stories in the original German by Peter Stamm, Judith Hermann, and Ingo Schulze, most of which I find fairly blunt and stark.. We need more global story writers available in translation; smaller publishers are taking on this task.
Part of the strength of the short story in America is diversity: our perspectives have broadened with writing that is more global in scope, and it's reshaping the very idea of what an "American" story is or should be. it's getting more and more difficult to throw around terms like "realist" or "experimental" or "transgressive" with any precision.
Art and commerce do need to at least be kissing cousins. We could not survive without the independent publishers, indie bookstores, literary bloggers and reviewers, and revolutionary literary magazines like One Story who support and promote the short story. And writers who open up conversations such as this, Anis: thank you.

Marisa Silver's previous books include the novels No Direction Home and The God of War, and the story collection Babe in Paradise. Her new book is the story collection Alone With You.
Marisa talks about her new collection:
Marisa: Ah, the plight of the short story. It's alive! It's dead! It's alive again! It's like the old grandmother who is pronounced a goner on her pallet only to sit up and yell at her family one more time. Honestly, has the short story ever died? I don't think so. Does it have a smaller audience of readers than the novel? Sure. But why do we compare them? The comparison is as useless as comparing watercolor paintings to oils, or a concerto to a symphony. A short story is not a "mini-novel." It's a discrete form that requires the writer to work in different ways than if he or she were writing a novel and requires of the reader a different sort of attention and a different set of expectations.
What I like about reading short stories is the thrilling sleight of hand of them. When a story works, an entire universe of characters and emotion and thematic resonance explodes in the space of twenty or so pages. What I like about writing short stories is the attention to compression required in order to pull this off, and how the negative space of the story--what I choose not to write--becomes as much a part of the story as the words that I put on the page. Writing a story requires me to distill issues like character and structure and time to their very essence. I have to figure out, in very few moves, how a character can become so alive to a reader that he or she vibrates on the page. I have to select the two or three bits of action and behavior that are ripe with association so that the reader not only grasps the situation of the characters in the particular moment in time, but that they also grasp how the particular moment of the story reaches across time and beyond character to illuminate something larger about the problem of being alive. I think about what is suggested but not said, how a past can be conjured in a sentence rather than a chapter, how a line of dialogue or a gesture can contain a multitude of meaning. And I have to do all of this without trying to do any of it, because if I try too hard to load up a story with meaning, it will fall flat, burdened with the weight of too much intention.
To me, stories have the possibility of exploring states of being rather than large arcs of multi-layered action. When I write a story, I feel like I am taking a particular moment in space and time in the life of a character, bringing a big hammer down and smashing that moment to bits and then looking at every single shard that I can collect off the floor. I don't try to fit them together correctly. I try to find out how the new jagged edges might bump up against one another, how they might scratch, how the unlikely juxtaposition of pieces might allow me to see more deeply and accurately what that person is experiencing at the moment of the story's telling. Most important for me, I want to come to the end of a story with the beginning of understanding. I want the story to end and I want my mind to vault beyond it' plastic limits into the unanswered mysteries the story reveals.
The short story pantheon is filled with many Gods--Joyce, Munro, Chekov, Deborah Eisenberg, Peter Taylor....the list is long and varied and inspiring. But the stories I turn to again and again are those of William Trevor. In his hands, the smallest story, the most provincial of characters, the tiniest emotional gestures are deftly orchestrated so that entire worlds of emotional truths are exposed. And he does that most cunningly--he presents stories that seem to be about one thing but that, by their end, are about something different, something deeper, something more disturbingly truthful about human nature. His stories widen the gap between what we think we know and what is yet to be understood, a gap, which embodies the whole reason to read in the first place.
Related
Popular in the Community