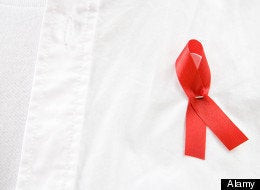 The U.S. government just voluntarily stopped short of potentially saving a great number of lives. They ran at top speed toward what would have been a great victory and then just... well, they just sat down a few yards from the finish line. What we can't figure out now is why.
To review, this is what we know: At the International AIDS Conference in July, Secretary of State Hillary Rodham Clinton said, "Every woman should be able to decide when and whether to have children. This is true whether she is HIV-positive or not." And in guidance released last week, the U.S. agency responsible for global HIV programs (PEPFAR) stated, "Voluntary family planning should be part of comprehensive quality care for persons living with HIV." They followed that up with a reference to family planning as a human right. So far, so good for women and their families around the world.
Then, in bold type, they punctuated it with, "PEPFAR funds may not be used to purchase family planning commodities."
They take it a step further with a caveat that before anyone decides they'd like their program to have anything to do with family planning, they had best consult relevant U.S. legal counsel first. Just in case.

Don't worry; you're not losing your mind. They really did just say that voluntary family planning is essential, that it saves lives and is a human right, and then forbid their own funds from paying for it. And make a vague reference to legal problems. To be fair, they do say that PEPFAR programs can just refer women to a different program that offers family planning, maybe something that the U.S. Agency for International Development is funding. Besides being a woefully insufficient alternative, there's also the fact that USAID family planning programs don't always exist in PEPFAR countries. So the suggestion is flawed from the start.
What's going on? We could speculate a mountain of reasons, but they all come back to the same dirty word: politics. Family planning is no stranger to political bargaining. It's happening yet again, and women's lives are yet again being treated like expendable assets.
There is an opportunity to fix this and push PEPFAR over the finish line. The State Department is working on a blueprint that will set the parameters for creating the AIDS-free generation that Sec. Clinton called for a year ago. At the moment, the blueprint says that family planning is essential to HIV prevention, treatment and care, just like the PEPFAR guidance did. Now they need to pick up where PEPFAR left off and call for HIV funds to pay for family planning as part of HIV prevention and treatment. If we're sincere about this, we'll fund it. If not, we've just revealed a very ugly side of ourselves.
What does the U.S. really care about? Do we really value women's lives? Do we really want to create an AIDS-free generation? We're dangerously close to demonstrating that we value politics above all. It's time for the State Department to cross the finish line and prove otherwise.
Every single woman who benefits from U.S. HIV programs should be able to expect nothing less.
Popular in the Community