Bradley Manning received a 35-year prison sentence on Wednesday, punishment for leaking troves of classified intelligence to the website WikiLeaks in 2010. The former Army private first class faced a maximum of 90 years in prison, and the prosecution was pushing aggressively for at least 60 years, meaning the final outcome was less harsh than it could have been.
But supporters of Manning -- who has maintained that his actions were driven by his desire to expose brutality and wrongdoing being carried out by America's military and diplomatic corps -- argued that he deserves to be pardoned for his part in the revelations. Anti-war activists and civil libertarians have also commended Manning for his part in the leaks, saying that he helped accelerate the drawing down of U.S. military engagements in Iraq and Afghanistan and provided important fodder for the Arab revolutions in 2010 and 2011.
Was the judge's sentence overly harsh? Does Manning deserve to be jailed at all? Below, take a look at how his 35-year sentence stacks up to those handed out to other criminals, many of whose crimes were arguably more severe than Manning's.
William Colton Millay, 16 years for attempting to sell secrets to a Russian spy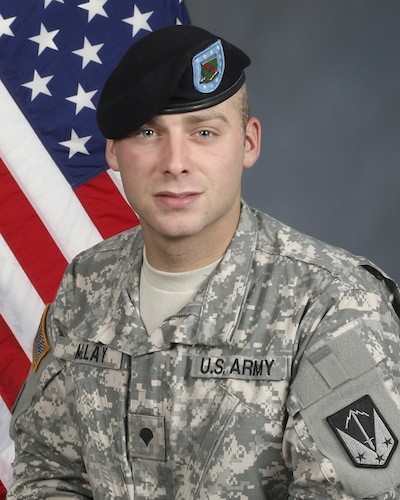 Millay pleaded guilty earlier this year to attempted espionage and other counts, after selling secrets to an FBI undercover agent whom he believed was a Russian spy. The U.S. Army policeman had faced a maximum sentence of confinement for up to life without the possibility of parole.
David Henry Barnett, 18 years for selling classified documents to Soviet officials
Over a period of years during the 1970s, Barnett, a former CIA agent, revealed the identities of some 30 CIA officers and other classified information to the KGB in exchange for money. As part of his partnership with the Soviets, Barnett tried, but failed, to get a position on Capitol Hill. He would later be rehired by the CIA, before finally being outed as a spy. Barnett pleaded guilty to espionage charges in 1980, and served 10 years before being paroled in 1990.
Harold James Nicholson, 23 years for providing highly classified information to Russia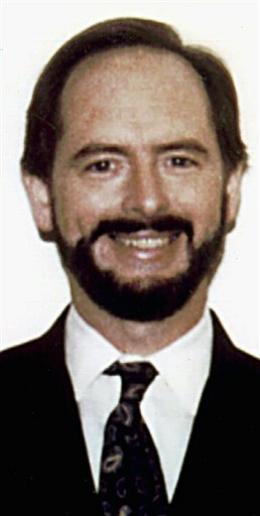 (Photo via Wikimedia Commons)
The highest ranking CIA official ever convicted of spying for a foreign power, Nicholson was apprehended in 1996 at a Washington-area airport with rolls of film bearing images of Top Secret documents. He was subsequently charged with espionage and accused of having taken up a two-and-a-half year operation to hack into agency computers and provide the Russians with every secret he could steal. He was ultimately convicted of espionage, and later sentenced to additional years in prison after pleading guilty to betraying his country a second time.
Ana Belen Montes, 25 years for passing classified information to Cuba's government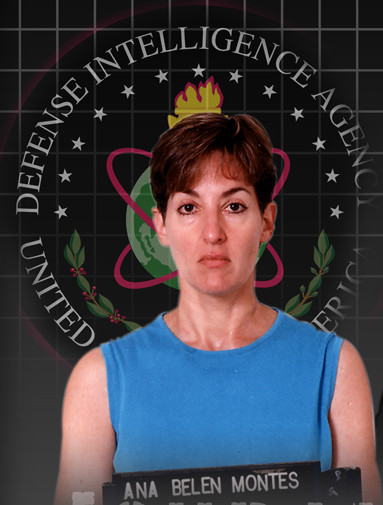 (Photo via Wikimedia Commons)
For 17 years, Montes, an analyst for the Defense Intelligence Agency, carried out a dynamic spy operation for Cuba. She was caught in 2001, and later plead guilty to espionage.
Earl Edwin Pitts, 27 years for giving classified information to Russian intelligence services

(Photo via Wikimedia Commons)
During the late '80s and early '90s, Pitts, then an FBI special agent, spied for Russia, providing agents with Top Secret documents and information about key bureau assets. Pitts was alleged to have received $224,000 in payments for the information he gave between 1987 and 1992. He was caught in 1996, and pleaded guilty to two counts of espionage in 1997.
Michael Peri, 30 years for passing defense secrets to communist East Germany
As the Cold War was winding down in 1989, Peri, then a U.S. Army specialist, disappeared from his Germany-based regiment with a portable computer thought be filled with sensitive information. He was believed to have defected, but returned less than two weeks later and was arrested. He would eventually plead guilty to espionage.
Clayton Lonetree, 30 years for delivering classified information from American embassies to Soviet agents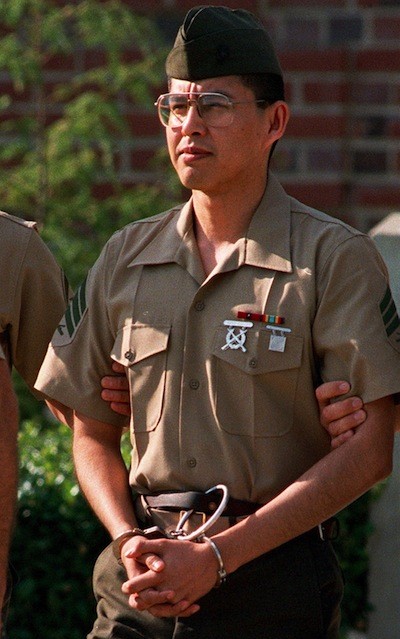 Lonetree confessed in 1987 to selling U.S. embassy blueprints and the names and identities of undercover intelligence agents to the Soviet Union. Lonetree's initial 30-year sentence was eventually reduced, and he was finally released in 1996 after serving nine years.
Albert Sombolay, 34 years for giving a Jordanian intelligence agent key information about the U.S. military buildup ahead of the first Gulf War
Sombolay, a specialist 4th class with the Army artillery, ultimately pleaded guilty to charges of espionage and contacting the enemy. He was reportedly paid "about $1,300 for his activities," and had attempted to get in touch with Iraqi intelligence officials as well. Somobolay ultimately served 12 years of his sentence.
Popular in the Community