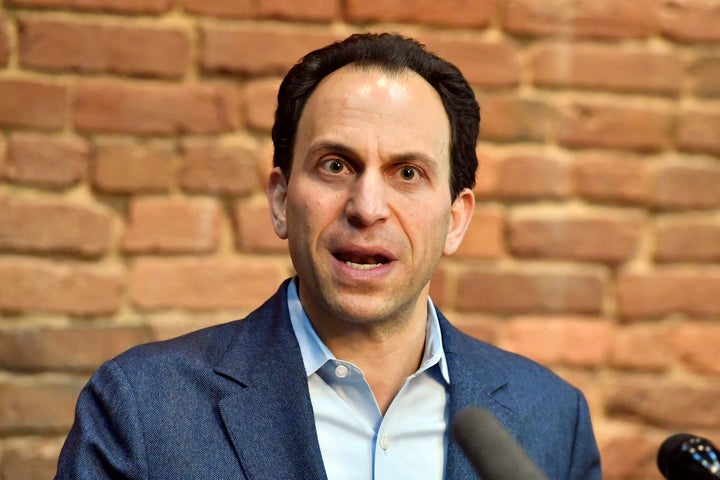 Craig Greenberg, a Democratic mayoral candidate in Louisville, Kentucky, is uninjured after multiple shots were fired into his office Monday morning.
No one was injured in the shooting, according to Louisville Police Chief Erika Shields, who said Greenberg did have a round strike his clothing.
Shields declined to speculate about the shooter's motive, but did note that Greenberg appeared to have been "targeted."
Louisville activist Quintez Brown, 21, was named as a suspect and charged with attempted murder and four counts of wanton endangerment, Louisville police spokesperson Elizabeth Ruoff said late Monday, according to the Louisville Courier-Journal.
Greenberg had addressed the shooting in a media release Monday afternoon, saying that a man had opened fire after walking into the campaign office. A campaign staffer was able to force the door closed, which they then barricaded. The shooter fled the scene.
"This morning, I was gathered for a brief meeting with four of my incredible team members in our campaign office," Greenberg said. "A man walked into our office. When we greeted him, he pulled out a gun, aimed directly at me and began shooting."
"Let me say again that all of us are blessed to be with you," he added. "Despite one bullet coming so close that it grazed my sweater, no one was physically harmed, and we are extraordinarily grateful for our safety. We are shaken, but safe."
Greenberg's office is in the fourth floor of Butchertown Market, a business and shopping center near downtown Louisville.
Metro Council President David James told WLKY that a person walked into the office and fired multiple shots at Greenberg just after 10 a.m., describing it as an assassination attempt.
Greenberg is among the front-runners in the Democratic primary, which would make him an overwhelming favorite to be the next mayor should he win the nomination.
Popular in the Community