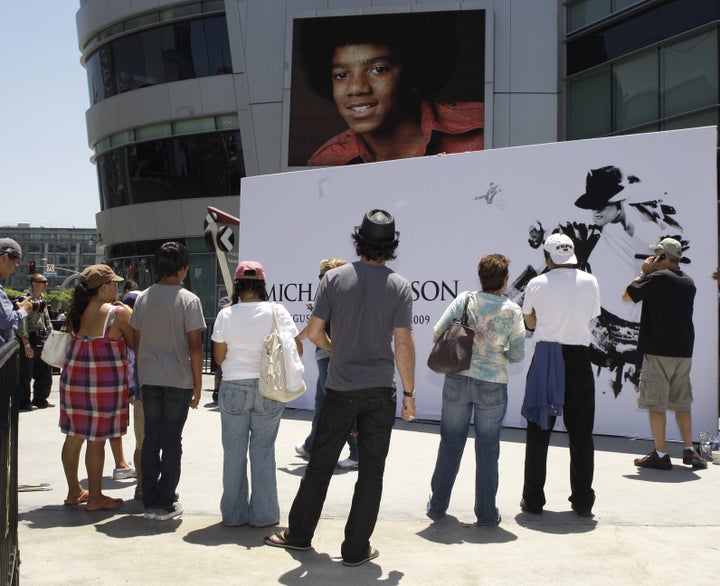 Los Angeles City Councilwoman Jan Perry said today that she was concerned about how much Michael Jackson's memorial on Tuesday will end up costing the city. EOnline has reported that the event could run the financially-strapped city $2.5 million. Perry has said that she would "love it" if the Jackson family would help cover some of the expenses.
Meanwhile, the Los Angeles Daily News reports, city councilman Dennis Zine said today that "concert promoter and Staples Center owner AEG should pay all the expenses for Michael Jackson's memorial tribute, and the cash-strapped city should be reimbursed for the cost of deploying police and fire crews to secure the streets around the event. "
"This is not an emergency. This is a memorial service for a celebrity who died a week ago," Zine said. "We are cognizant of AEG's need to honor the memory of Michael Jackson, but they should also be cognizant of the taxpayers' needs."

Zine added that AEG could have held a private memorial, but they chose to make it public even handed out free tickets.
More details about the potential costs from the Los Angeles Times.

Because the fiscal year started July 1, the fund for all police overtime -- which according to one source covers 1.6 million hours, or nearly $90 million -- is flush. But some city officials questioned the wisdom of spending possibly more than $1 million for overtime so early in the fiscal year, noting that the city could find itself cash-strapped later in the event of a fire, earthquake or other major disaster.
Do you think taxpayers should be responsible for paying the cost of Jackson's memorial? Vote below.
Popular in the Community