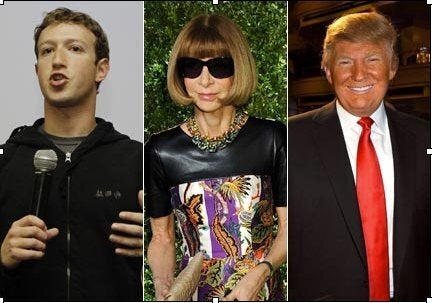 "Clothes make the man. Naked people have little or no influence on society."
Sure, Mark Twain had a point, but his well-worn (pun intended) axiom doesn't offer much guidance if you're a business owner trying to establish a dress code. And that begs an even bigger question. With someone like Facebook's Mark Zuckerberg presiding over an estimated $70 billion company from the comfort of a hooded sweatshirt, are dress codes even necessary anymore?
It's easy to watch Mad Men and get a little nostalgic for the office chic of a bygone era -- so bygone that the show's characters and their wardrobes now inspire Halloween costumes. But with the exception of a few traditional industries, America has wholeheartedly decided to dress down. Despite a few glaring infractions (Crocs, really?), the only real side effect seems to be that we're a lot more comfortable at work these days. Nothing wrong with that, right? (Editor's note: As I write this, I'm wearing a T-shirt, jeans and Chuck Taylor sneakers.)
On the other hand, some argue that a little formality in the workplace, sartorially and otherwise, creates a more professional environment, keeps employees more productive and communicates the right message to customers and clients.
The members of our Board of Directors have their own unique styles, in every sense of the word. At least a couple of them even have their own clothing lines. And one literally wrote the book on workplace rules (Clint Greenleaf's "The Unwritten Rules of the Workplace"). So we decided to get their take on dress codes. While you'd generally expect a group of entrepreneurs to err on the side of casual, they're also savvy business leaders who understand that every so often, you have to throw on a suit and tie to close that big deal.




Rob Dyrdek


President, Dyrdek Enterprises


"Depending on what you do dictates your dress code. When you've got TV shows and a famous pro skateboarder with endless amounts of signature products, it's one thing. If I was a lawyer, I wouldn't have on baggy jeans and a backwards hat. I would have a nice slim-fitting suit. As long as you feel comfortable, no matter what, the dress code should be what's comfortable. Which can be a suit. Donald Trump probably isn't going to feel comfortable in acid wash jeans."




Jennifer Hill


Startup Advisory And Venture Lawyer, Gunderson Dettmer LLP


"Absolutely. Dress codes demonstrate how you view yourself and the workplace. We employ the use-your-best-judgment dress code. For example, if I'm meeting with a group of investors at the office, I tend to be in a suit. If it's a new tech startup client, I'm likely in chic business casual. If done right, casual can still be stylish, cool and make a positive strong impression -- which is the goal. People inevitably violate the code in extreme ways, so communicate policy and set the example from the top down."




Warren Brown


Founder, CakeLove and Love Cafe


"At CakeLove, clean, branded shirts or swag provided for our employees -- generally hats, T-shirts or bandanas. Beyond that, not much."
Tom Szaky

Founder, TerraCycle


"I think only if you are a service company trying to inspire confidence in your clients -- i.e. lawyers and accountants. If you are not one of the above, I wouldn't have a dress code. In fact, at TerraCycle, we have a "negative dress code." You shouldn't show up in a suit and tie. You'll be asked to dress down."




Clint Greenleaf


Founder And CEO, Greenleaf Book Group


"Some companies can benefit from making their employees have dress codes -- cops, firemen, professional athletes, flight attendants all should have uniforms and dress codes. It's hard to say a company should or shouldn't have a dress code because it's so dependent on the leadership, the type of business, whether the company has visitors, what the objective of a dress code is. We are a casual office unless we have visitors, when we wear business casual."




Danielle And Jodie Snyder


Co-Founders, DANNIJO


"It depends on the company. A financial organization, where the culture is deeply rooted in the dress code? Yes. But working in fashion, specifically with accessories, which are so personal, it would be stifling to have a strict dress code for our company. Instead, we want our employees to embrace their personal styles. Our brand is about fashion taking a point of view. Working without a dress code helps foster a creative environment for our employees, and this ultimately benefits our business."




Ken Yancey


CEO, SCORE


"We have a dress code that is not strict. I don't think there is a one-size-fits-all answer to the question -- it depends on the business and the culture."
Gary Whitehill

Founder, The Relentless Foundation And New York Entrepreneur Week


"Depends on the CEO and what type of culture he or she wants to instill within the organization. The industry of the company is also a factor, as well as the type of branding the company seeks to project publicly. "Many CEOs firmly believe that freedom of choice (within reason) creates a more cohesive and motivated culture. I would absolutely agree on this point, and as such, our team does no have a dress code – except to feel comfortable every day."




Phil Town


Investor And Author Of Rule #1 And Payback Time


"IBM thought so for a long, long time and used blue suits and red ties to become something special. But times change and what was a dress code for the '50s didn't work so well in the '70s. They couldn't attract the talent they wanted, and they got their butts handed to them by a couple of companies that had a different dress code -- T-shirts and jeans -- by the name of Apple and Microsoft. Coincidence? Maybe, but beware the dress code that alienates talent as well as the one that alienates customers and recognize that you'll probably have a dress code of some sort no matter what based what you're wearing. After all, you're the person who hires and fires and you set the bar for what to wear to work by what you wear to work. And company culture? Well, you're wearing a piece of it."




Lexy Funk


Co-Founder And CEO, Brooklyn Industries


"In our stores, you have to wear Brooklyn Industries -- this is important as we are selling a lifestyle and our designs. The associates interact with the designs and can speak more personally about fit and experience to our customers."
Tate Chalk

Founder And CEO, Nfinity


"Absolutely. Every company does, whether it's written down in a manual somewhere on not. Company norms develop on their own. For us, we have two different dress codes. The first one is in the office when it's just us. The other is when we are in public or represent the brand. We are a lot more flexible on one side to set a higher standard on the other."




Bob Parsons


Founder And CEO, The Go Daddy Group


"It depends on how your company interfaces with customers. In most Internet-based companies, where there is little face-to-face interaction with customers, a basic dress code is all you need. Ours is simple -- employees must wear appropriate and non-offensive (think T-shirts with rude slogans) attire. We also don't permit a few minor things, like hats, while on the job, mostly because we think they are distracting to a business environment."
The original version of this article appeared on AOL Small Business on 4/20/11.
Popular in the Community