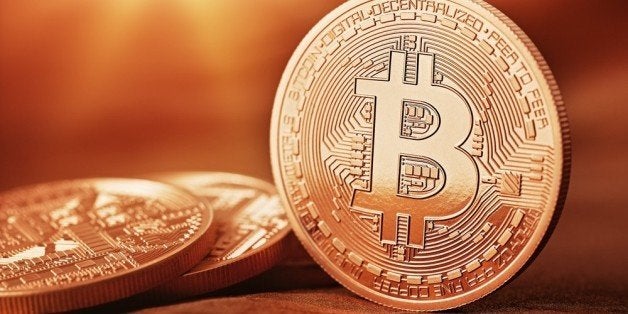 Companies that utilize Bitcoin can be doing themselves a favor in accepting the currency, even if Bitcoin has taken a beating recently with the Mt. Cox shutdown.
Online retailers like Overstock.com have boarded the Bitcoin trend with wild success. In their first day of using the currency, they reported $126,000 in sales.
Now, it seems smaller niches are taking notice.
Google "dentist bitcoin" and you'll see several press releases from all over the world with dentists becoming the "pioneer" of accepting Bitcoin in their city.
Retail shops and coffee houses are now accepting Bitcoin. A particular coffee house in British Columbia recently saw a 15 percent increase in sales since adding an ATM-like kiosk outside their shop.
Even sole proprietorship websites are accepting Bitcoin as payment.
"Why not? I gain instant geek cred," said Jeremy Page, founder at Multiple Streams.
Which leads to the question: "Is accepting Bitcoin a risk worth taking for your business?"
Not Fitted for Mainstream
Bitcoin is the new Paypal, in a way.
It took several years for Paypal to become a trusted payment method, and even then, it took a partnership with eBay to push it forward to mainstream success.
This kind of partnership is exactly what Bitcoin will need to remove the doubt from those who are still unsure.
Forward thinking companies with a stout data security infrastructure (Amazon, ahem) could be leading the pack in the acceptance of Bitcoin as a common currency, but with recent media attacks and troubles, this is not likely to happen any time soon.
The Risks: Corruption and Security
The arrest of Bitinstant CEO Charlie Shrem for money laundering and the Mt. Cox shutdown haven't helped the Bitcoin movement.
However, those who are invested in Bitcoin in one way or another shouldn't panic too much. Let's keep in mind that these are exchange services that are failing, not the system itself.
Yes, there are security issues, just like any other form of payment that exists.
Online technologies, like payment processors, have always been at risk. Albert Gonzalez masterminded 170 million credit card hacks from 2005 to 2007 alone; yet credit cards are as mainstream as they ever been.
This past holiday season, information from millions of debit cards users were high jacked from major corporate retail establishments, forcing banking giants like Chase Manhattan to have to automatically reissue cards to a countless (and unreleased) amount of customers.
To give some perspective, "Pony Botnet" hacked and stole the contents of several Bitcoin wallets and got press from Reuters, PC World and Digital Trends.
With any innovative or newsworthy technology comes scrutiny. Even if it is a tad risky, we have a revolution here. Just as Napster inherently revolutionized the way people got their music, so is Bitcoin in how people pay for items and services.
The Rewards: Exposure and Marketing
We all know the world is becoming more cryptocurrency-centric, so why not embrace the new advances?
Bitcoin is a hit with the younger crowds.
Giving off the anti-banking establishment vibe is marketing crack to college kids and hipsters, so why leave this marketing off the table?
And the best part is, Bitcoin marketing is pretty easy right now, because it is so trendy.
You can submit your business to the dozens of Bitcoin directories that are on the web now. This is an easy win, and unlike most useless web directories, Bitcoin disciples will actually reference these directories when seeking out local businesses that accept Bitcoin.
Press releases can be another way to take advantage of your Bitcoin exposure. Not only are you potentially pushing qualified traffic to your business with your press release, they also can rank well in search engines.
Many times, if your business is niche and local, a well-optimized press release will rank on the first or second page of Google for your desired keyword (example: "plumbing Salt Lake City"). Since press releases are announcements and not advertorials, a Bitcoin payment announcement is a great way to put out the news, giving your company significant exposure potential (example: "Joe's Plumbing Becomes Salt Lake City's First Company to Accept Bitcoin").
You can use a free press release service, but I have found the paid ones to be more effective, such as PR Newswire or Businesswire. Even some of the most competitive keyword results on the Internet today are from press releases. At the time of this writing, the keyword "garcinia cambogia" has four press releases on the first page of Google for that keyword (h/t Troy Shanks). It currently has two PR Newswire press releases, as well as two other press releases picked up by Yahoo and Reuters.
That is unbelievable. Imagine how you can utilize this method with your local business Bitcoin announcement?
Accepting Bitcoin for your business is surprisingly an easy task. You'll need to tie a credit card or debit card to a reputable digital wallet that allows you to buy, use and accept Bitcoin, such as Coinbase.
Then, make sure you put the Bitcoin payment button on your buy, purchase or services pages, and you'll be all set up. The entire process should not take more than 30 minutes.
Early adaptors of this revolution will find themselves receiving a lot of exposure, which in the end, could be worth the risk.
REAL LIFE. REAL NEWS. REAL VOICES.
Help us tell more of the stories that matter from voices that too often remain unheard.