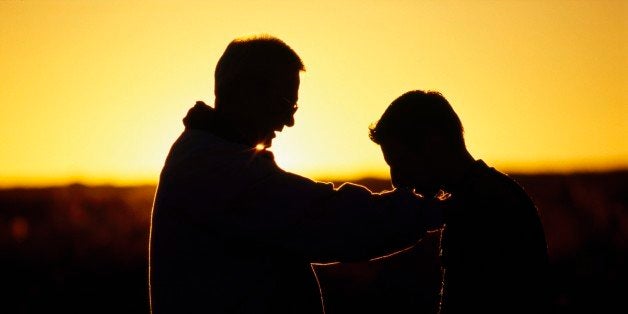 When I was younger I did some things I wasn't proud of. My parents had their own struggles and weren't there much for us kids. I've been through rehab and made amends to many of the people who I hurt during my wilder days. My question is, should I be talking with my 7 and 9 year old about my past and the lessons I learned or will it make them respect me less as their dad?
It is good to know that you have found your way to reconciling with your past and living in the present with a conscience that has been lightened by making amends and learning from your mistakes. Humility in the face of our mistakes is one of the hallmarks of respectability in my book.
There will probably come a point when it makes sense to share with your children some of the hard earned lessons you learned from choices made long ago. True life stories told with honesty and vulnerability can be very helpful in teaching children that our choices matter, and can generate harm to ourselves and others if not taken seriously.
If there is addiction or alcoholism in your genetic line, it may be also important to share that information with your kids. While alcoholism is not in and of itself determined by genetics, there is evidence to suggest that those with a family history may be more vulnerable to its effects. Some would advise you to wait until they are closer to adolescence. Others may argue that it's never too early to let children know that some people's chemistry does not do well with alcohol and that they may be at greater risk of having problems with it.
Without going into specifics, you might talk about the fact that in an effort to fit in with your friends or impress certain kids, you drink too much or tried using drugs and pretended that that was cool and okay when in fact it was creating long-term and serious problems for you and those you love.
Our children learn most from us not when we deliver lectures from on high, but when we speak from our vulnerability. When you do decide to tell your kids about your early years, speak from your heart. They will pick up more between the lines then from the actual words that you use.
Wanting to help your children live with a greater recognition of how precious life is only makes you more worthy of respect in my eyes. Trust your instincts, and be there for them so that when they are tempted to make poor choices, they know they can turn to you in the midst of life's challenges for loving guidance and support.