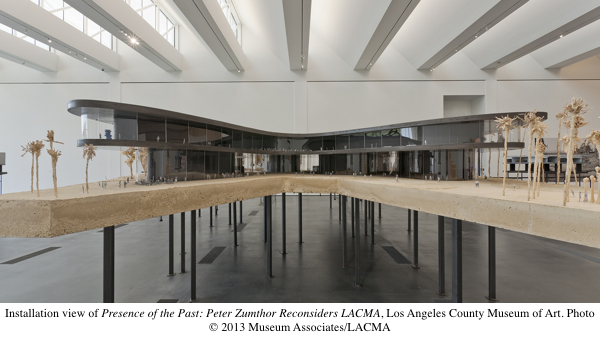 Being away for two weeks, I missed the openings of two major exhibitions at LACMA, so I rushed to see them immediately upon my return. The first is a retrospective of work by celebrated American artist James Turrell, whose transcendental Light and Space installations are shown in two museum pavilions. I can't remember ever spending so much time staying with a single work of art, but here I willingly and happily got "lost." Again and again, I found myself meditating in front -- and inside - -of each of Turrell's installations, with their poetic, highly spiritual presentation of eternity.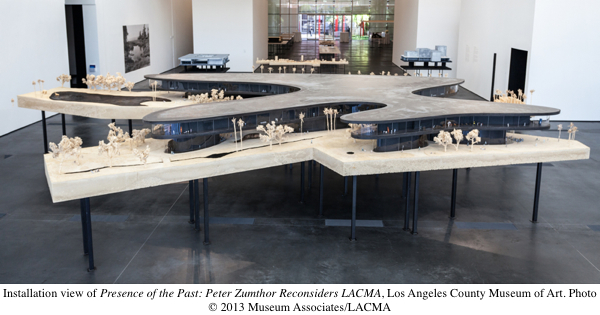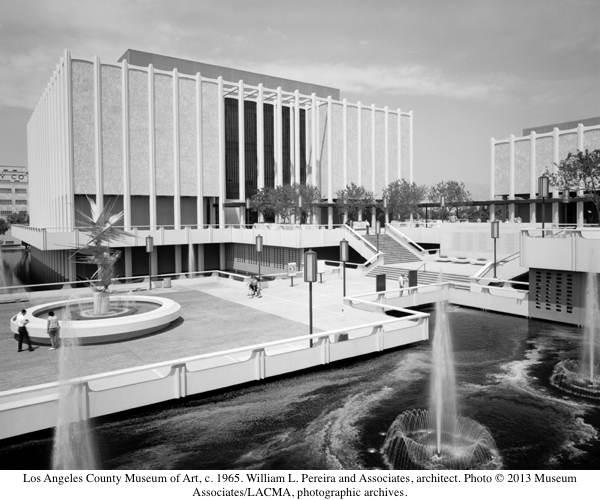 After a failed attempt more than ten years ago to replace these very buildings with a singular dramatic structure by another star architect, Rem Koolhaas, one hoped that the new proposal would be less grandiose and more sympathetic to the existing campus. I was pleasantly surprised by the curators of the exhibition, who generously delve into the near-half-century history of the campus. There are numerous photos and models of the museum's early pavilions, which while definitely not masterpieces are not bad either. Pardon my nostalgia, but I find that they convincingly capture the cultural optimism of the 1960s and aesthetic confusion of the 1980s.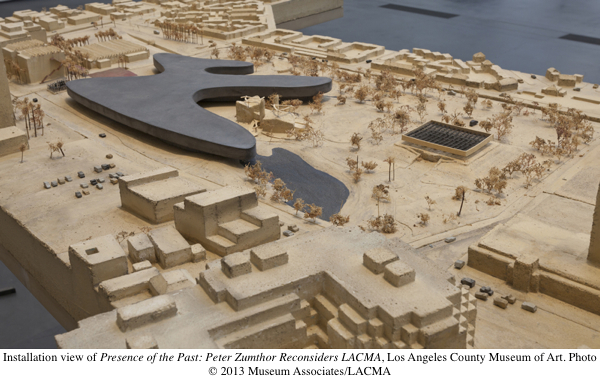 One could understand the dismissal of a mere 50 years of LACMA history by Peter Zumthor, who sees Los Angeles through the millennial prism of European history. The same goes for LACMA director Michael Govan, who came from New York with a lot of enthusiasm and intriguing ideas for our relatively young city, but not necessarily an appreciation for its history.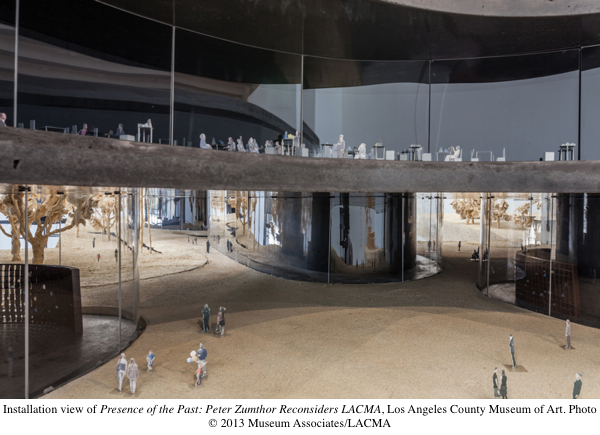 First, he proposed to erect in front of the museum a gigantic sculpture by Jeff Koons, which would have had a choo-choo train suspended from a crane. Govan hoped it would become a new symbol for L.A., but luckily for us, it never materialized.
Shortly after, he tried to raise money to acquire the famous "Golden Adele," one of the five paintings by Gustav Klimt returned by the Austrian government to Maria Altmann, and triumphantly exhibited upon their arrival to the USA here at LACMA. Unfortunately Govan was not able to raise sufficient funds for the acquisition, and "Adele" went to New York to become a much-admired centerpiece of Ronald Lauder's collection at Neue Galerie.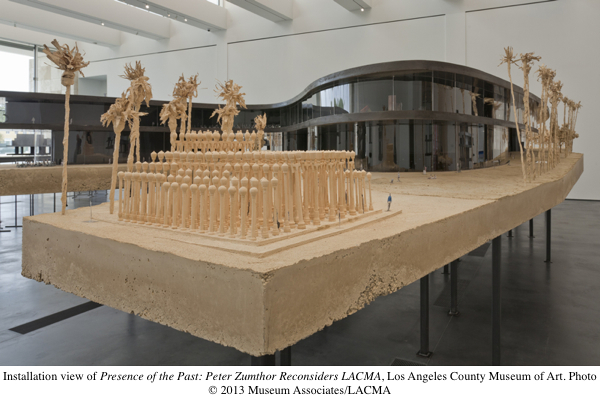 However, among the many impressive achievements of Michael Govan's leadership are: adding the Resnick Pavilion by Renzo Piano to the museum campus; installing a remarkable cluster of street lamps by Chris Burden in front of the museum; and arranging the operatic arrival onto the campus of the gigantic rock by Michael Heizer.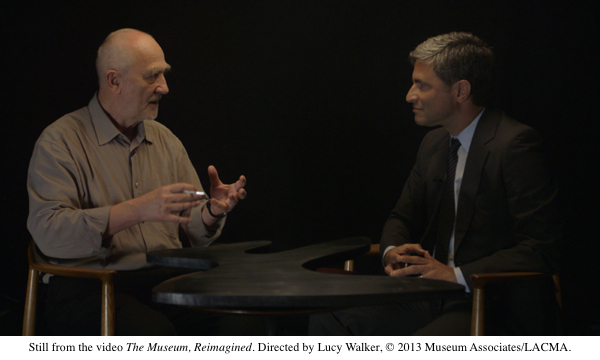 All of the above appear to be only a warm-up for Govan's most ambitious plan yet. Complaining about various deficiencies of the old buildings, he and Zumthor are proposing to get rid of them, in spite of the fact that they represent a significant chunk of our cultural history. To me, this cluster of aging buildings comes across as an unintended portrait of all of us, coming to this City of Angels from the four corners of the world. These buildings are not perfect, but neither are we.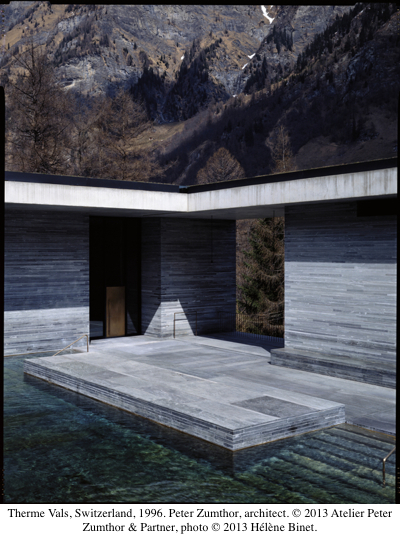 Watching the video of the conversation between Michael Govan and Peter Zumthor, one cannot help but admire Zumthor's numerous visionary projects, mostly built on a rather modest scale. But what he came up with here, for LACMA, is a rather intimidating and aloof superstructure on a monumental scale he has never worked on before.
Looking at the various models presented in the exhibition, I couldn't help but feel lost in the elaborate labyrinth of his building. But more importantly, the way the collections would be shown in this new superstructure makes the art look overwhelmed if not even imprisoned by the whole grand scheme.
Edward Goldman is an art critic and the host of Art Talk, a program on art and culture for NPR affiliate KCRW 89.9 FM. To listen to the complete show and hear Edward's charming Russian accent, click here.
Calling all HuffPost superfans!
Sign up for membership to become a founding member and help shape HuffPost's next chapter