It's summer, the season when the internet asks itself whether or not men who wear flip-flops are inhuman beast-slobs or irresistible sex magnets.
There seems to be no gray area: You're either for men in flip-flops or against it, and The Huffington Post newsroom is no different.
"I like to think I'm an open-minded person," said Noah Michelson, executive editor of our Queer Voices section. "But if I show up for a blind date and the guy I'm meeting is wearing flip-flops and jeans, I'm leaving."
Viral news editor Hilary Hanson is "pro-everyone in flip-flops. I honestly do not understand the hate that flip-flops receive as compared with other sandals."
For Melissa Radzimski, social editor for HuffPost Entertainment, wearing flip-flops is "like walking around barefoot, begging for you to get dirty feet, and then flaunting your dirty feet to the world as if it's something to be proud of. We must do better."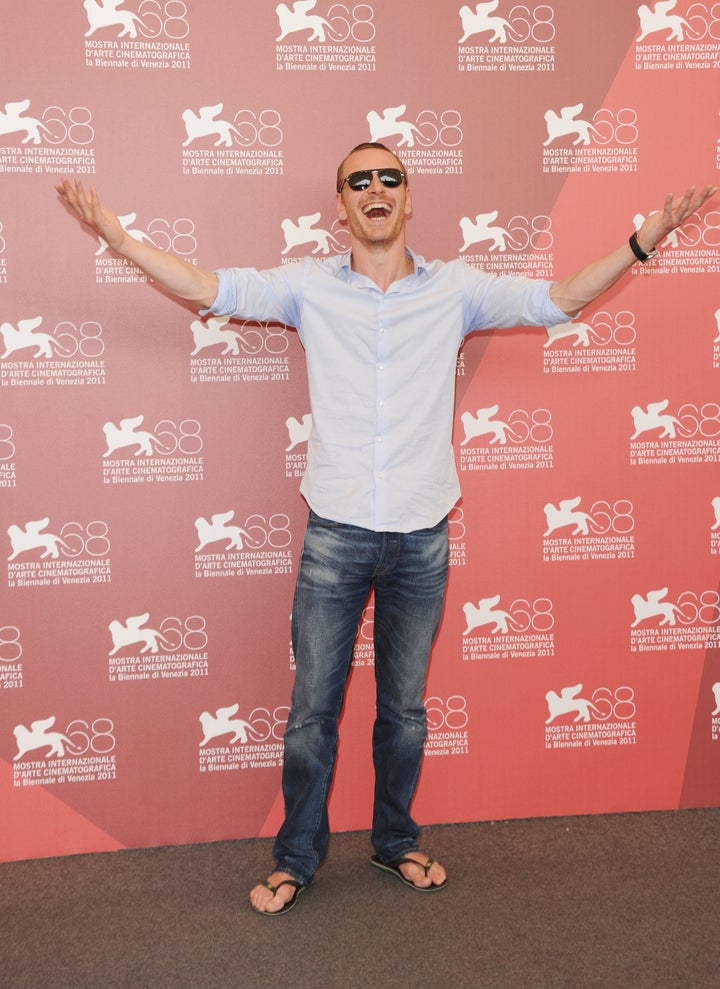 Truth is, there's never been a consensus -- there's always going to be one vote for "men should wear whatever they want" to match every person who thinks a guy's feet are hideous and should be hidden forever.
But the aesthetic argument is missing the point. As Voices culture writer Zeba Blay said, "No one should be wearing flip-flops ever."
Men shouldn't wear flip-flops because they're dangerous. In fact, nobody should wear them.
This is according to podiatrists who told us that because flip-flops provide little to no protection or support for your feet, they're best reserved for minimal wear at the beach, shower or swimming pool.
"By design, a flat sandal allows flattening of the arch ... and can place undue tension or pulling of the plantar fascia," which can lead to plantar fasciitis, said Dr. Leslie Campbell, a podiatrist and spokesperson for the American Podiatric Medical Association.
Dr. Alex Kor, president of the American Academy of Podiatric Sports Medicine, told HuffPost that the most important feature in any shoe is the shank, something most flip-flops do not have: The shank is the supportive section between the inner and outer soles that provides most of the structure under the arch of your foot.
Kor adds that because flip-flops don't secure themselves to your feet, they're flat-out dangerous.
"The fact remains that flip-flop injuries are a major problem for patients who have lost sensation to their feet (i.e. some diabetic patients), the elderly who may lack coordination, and even children who can get the flip-flop caught in a step, escalator, etc.," he said, concluding that he "cannot recommend flip-flops for long term wear."
"All flip-flops do not offer heel stabilization and this leads to gripping of the toes," Dr. Megan Leahy, a Chicago-based podiatrist with the Illinois Bone and Joint Institute, told HuffPost. "When the heel is unstable, toes tend to grip, which can lead to tendinitis, worsening of toe deformities, nail problems, corns, and calluses... Additionally, tripping and sprains and strains are more common with his unstable and un-protective shoe gear."
So if you're good to keep the flip-flops at the pool, we think the best thing you can do everywhere else is keep showing off those mankles -- man ankles. Check out these non-flip-flop summer shoe options: