Automatic scheduling for staff can sound like a god-send to a small business owner. It's a relatively cheap solution to what traditionally has been a HR nightmare. The corporate stereotype has long been the 9-5 job. Eight hours a day, Monday through Friday, set and done. But certain industries, like retailers, restaurants, and hotels, have to be open on for more than the standard eight-hour workday. And for them, scheduling can be a real headache, especially if they aren't sure when a rush might hit, or when business will lull.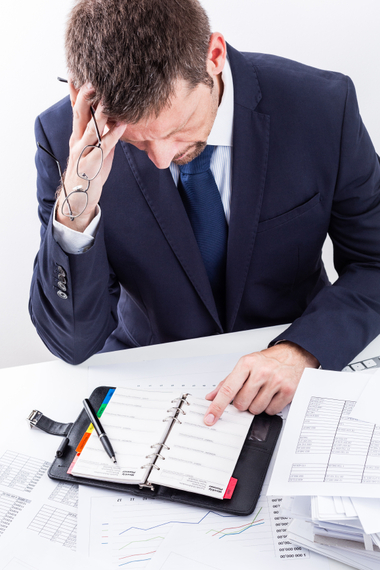 So software that analyzes purchasing patterns, finances, and employee load, and then spits out a schedule, sounds great. However, while scheduling programs are set up to make the business as much money as possible, that can come at the expense of employees. Recently the New York Times ran a story on Starbucks as an example of a company whose employees are suffering from automatic scheduling. As a small business owner, it's up to you to decide what's best for your business. But if you are considering an automatic scheduling program, there are a few things you should keep in mind.
Automatic scheduling can save you time and money
That's the biggest draw for these programs. I know first-hand what a pain it can be to stare at an excel spreadsheet and try to move people around to fill in the week. Further, good scheduling software suites analyze different variables and determine the most economical schedule. As a new small business owner, automatic scheduling can be a great way to take some of the pressure off of your shoulders. But be careful. There is no software that can replace entrepreneurial intuition, and you can't over-rely on an algorithmic scheduling program. If you do, you wind up having the same trouble as Starbucks.
It could be bad for morale
And that's one of my main problems with it. I hire a lot of people who have had to deal with automatic scheduling, and who actually came to me because I offered a 9-5 position. Stability is extremely important for your employees' mental health. It's been well documented that employees who feel that their employer cares for their total quality of life are happier and more productive. While I'm certainly not against automatic scheduling, the lives and wellbeing of your staff should always come first. Besides, as a small business owner, you work alongside these people everyday. It may be hard to pin down exactly how many people are needed when you run a shift-based business, like a small café or a store, but what staff is there will work a lot harder if they aren't being jerked around.
At the very least, give employees some control
As I mentioned, my business is a traditional 9-5 sort of company. I'm flexible if people want to come in earlier or stay later, but I'm not responsible for covering shifts so I can stay open for 16 hours. But I have heard enough horror stories to know that automatic scheduling software should be used first for the benefit of your staff. When you look at software suites, choose one that gives your employees some control. That way they can plug in doctor's appointments or vacations, and can easily find someone to cover their shift. By all means, make your life easier, just remember to keep an eye on what schedules are being popped out, and make sure your employees know that you're willing to discuss any problems.
Related