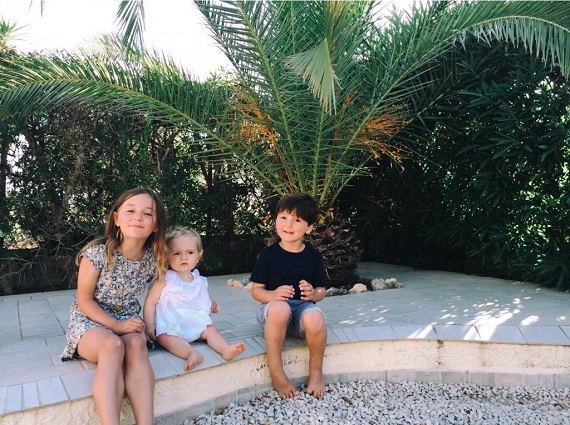 If you're happily married, with healthy children, a lovely family home and just enough money are you greedy to want more? I don't think that's true and this is why.
I became a mom at 24, an age that might seem young by today's standards. It wasn't by accident, there was some intent, but were I to say it was always my life's plan? I don't think that would be entirely true.
During my teens I burnt with ambition, albeit without direction. If you asked me my goal in life? It would have been to be an actress. The very desire enough to bring me to tears, but sadly not enough to draw me to action. I will always feel some regret at this thought.
I fell happily in love at 21 to the kindest, most wonderful man, and now my very best friend. I could not wish for more in a partner and have no doubt that he will provide me with the greatest joy, laughter, love and irritation in equal measure until my grave. We are blessed with three beautiful children, and in love I consider myself one of the lucky ones.
However, in the midst of love and happiness, I can't help but feel a sense of regret, a sense of unfulfillment. And it's the same sacrifice that moms (and dads) everywhere make each day. We put our careers and ambitions to one side, whist we focus on bringing up our children.
I am in no doubt that being a parent will always be the most important thing I do, but being a parent has not obliterated all other facets of my personality. I still want to succeed, have a career and earn money. The problem is, I haven't the time to do both.
On entering my 30s, the burden of feeling like I've not met my full potential has intensified. It's as though some great time god (at least the one in my head) has declared me past it. As though at 30, I reached my peak. Though quite frankly, this is utter rubbish.
In the last few years I've witnessed a number of close friends experience the break-up of long-term relationships, which left them feeling disillusioned about the future. From an outsiders perspective, I can see that they still have their whole lives ahead of them, that there's so much more of life to experience, and that this bad experience does not have to shape the rest of their lives.
And for me, this sense of optimism and belief in a brighter future posed a question. Why do things have to fall apart for us to focus on improving the life we already have? And should we feel guilty for wanting more during the good times?
Now I'm not saying lets not be thankful. I'm thankful everyday for the blessing that is my family. But, should I feel wanting more makes somehow ungrateful? I don't believe it should. It's that drive to improve and the setting of new goals, that takes our lives to new heights. It's the same desire my younger self called ambition, and I shouldn't be ashamed of that.
So I say hold on to those dreams and keep trying, because in the absence of effort, you'll never know how good things can get!