He was speaking on a panel at the American Folk Art Museum in New York last week about sculptor Ronald Lockett alongside artist Michael Berube and Cara Zimmerman, a specialist in folk and outsider art at Christie's. No one had explicitly labelled Sampson as such, but because he was invited to participate on the panel, it was surely implied.
"I have been represented by Cavin Morris Gallery for years," Sampson continued. "My work showed in the Venice Biennale. It's hard enough to be an African-American artist. Now we have to be 'outsiders'"?
The conversation had shifted from discussing Lockett's work to discussing the politics of how such work is categorized. Lockett was a black, self-taught artist living and working in Bessemer, Alabama. His work, made from tin, wire and found metals, explored resilience of the human spirit in times of political oppression and physical constraint. He died at just 33 years old from AIDS-related pneumonia.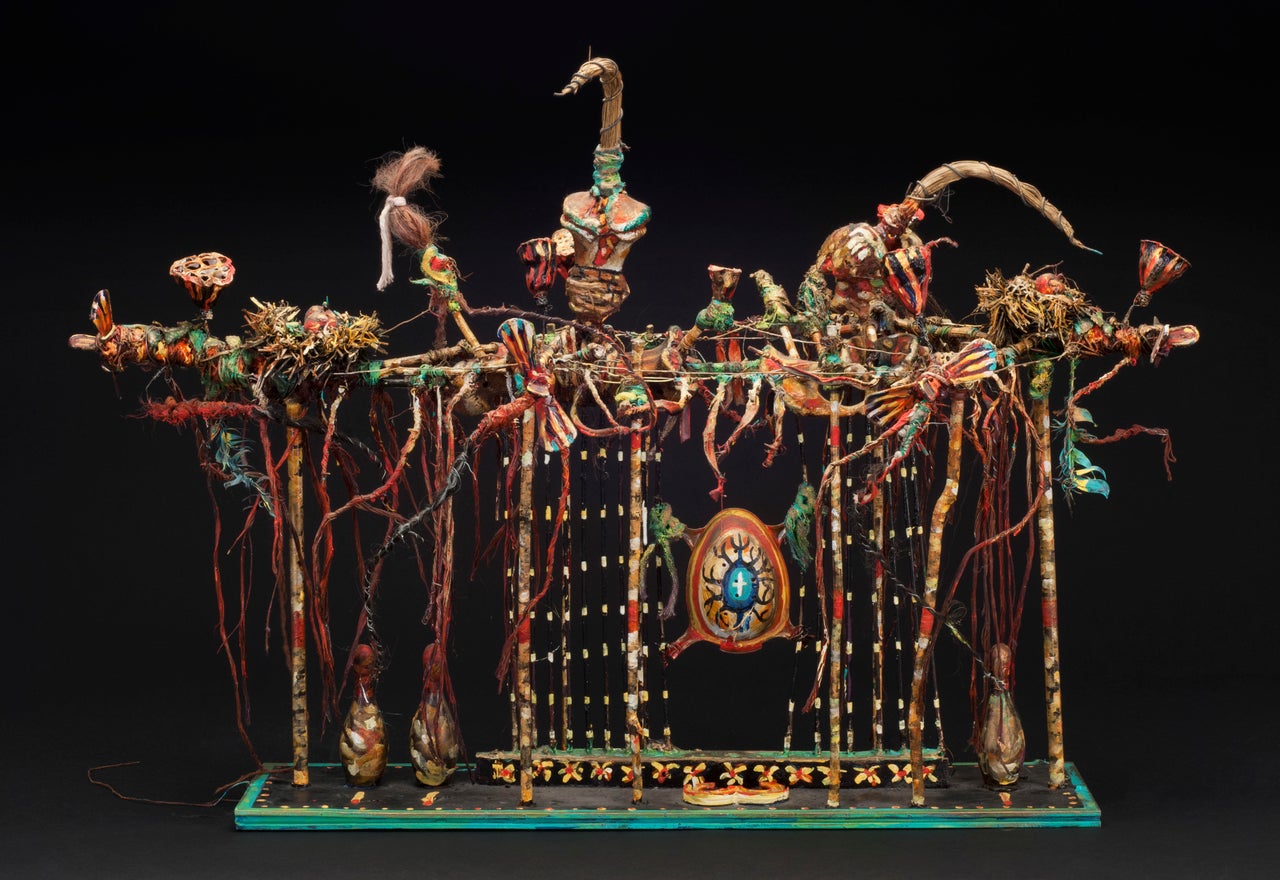 In the strictest sense, Zimmerman explained, Lockett's work belongs to the Birmingham-Bessemer School, along with his mentor and cousin Thornton Dial. But more often, perhaps when we get a little lazy, it's described as "outsider" ― as in, outside the mainstream artistic institution.
Often, artists designated that way cannot personally respond to their opinion of the distinction. Frequently their work is discovered only after they've died, their artistic drive an obsessive secret they never expected would gain recognition. Or, oftentimes such artists live with developmental disabilities that limit their ability to discuss the way their work is referenced and catalogued. They make the work and leave its classification to curators, writers, dealers, etc.
But Kevin Sampson, a New-Jersey-based sculptor who makes enchanting molten ships and structures from found objects, memories, bones, wax and hair, is able and willing to speak on the subject. "The term 'outsider' is offensive," he explained in a phone interview with The Huffington Post following the panel. "I just don't even understand what it means."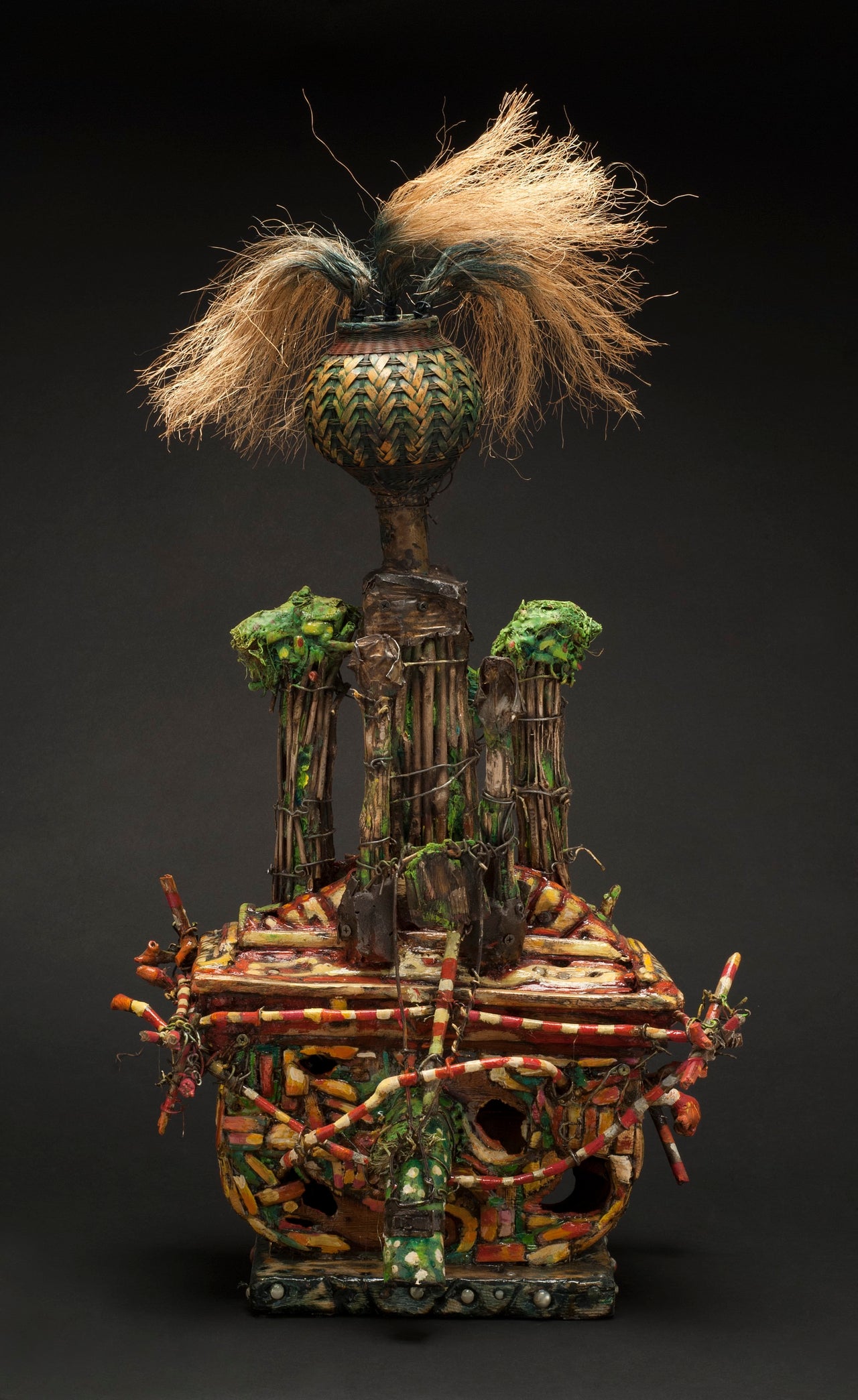 Originally, the term designated an artist making work outside the context of art history, removed from the artistic institution, apart from the dialogue and marketplace of contemporary art. Basically, outsider artists were isolated, working in basements, prison cells, psychiatric wards or rural towns ― places where art was, at least in theory, born purely of the individual imagination.
"The term was great 50 years ago," Sampson said. "But there is no more making art in isolation." Thanks to globalization and the internet, Sampson argues, it's virtually impossible to make art outside of some sort of dialogue. "Outsider artists made art outside of the art world and outside of a community. But me, making art outside of the community? That's nonsense."
Sampson's father was a civil rights leader in Newark, New Jersey, so he grew up immersed in a household full of political dialogue and community engagement. Although he was interested in art from a young age, at his parents' insistence, Sampson opted for a traditional college education at Lincoln University, where he majored in history. He dropped out after two years.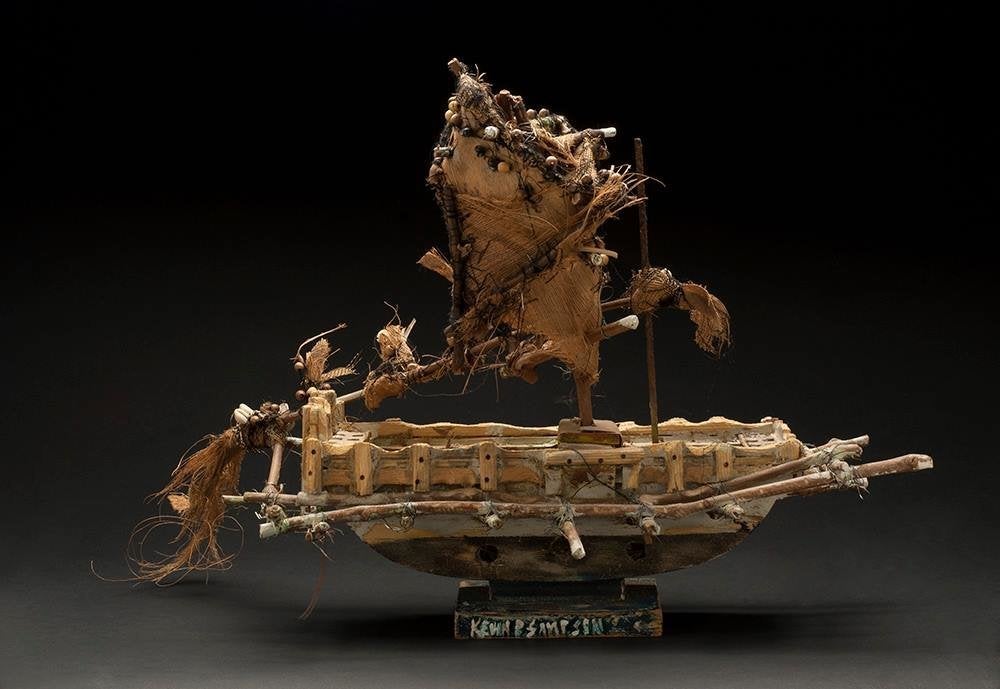 Sampson's father was friends with the mayor, who told him the city was looking to recruit more African American cops. His parents urged him to take the test to join the police force. "The rest is history," Sampson said. At his mother's recommendation, he used his drawing skills to become a composite sketch artist. He made over 1,000 drawings on the job over the course of 10 years, eventually serving as an expert witness in identifying suspects.
Suddenly, Sampson's life was uprooted. His wife Pam was diagnosed with a terminal illness. Their son Kyle, born prematurely, died at 4 months old. Sampson's cousin Carol Oliver contracted HIV/AIDS and died three months later. "When I started losing people, drawing didn't work anymore," he explained. "I had to use my hands."
For Sampson's first artwork, he went into his backyard, grabbed a log and started to carve it, not knowing at all what he was doing. His cousin had turned to the Afro-Caribbean religion Santeria shortly before she died in the hope it would help provide a cure. Her mother gifted Sampson a variety of objects culled from her altars. They were tangible memories, everyday talismans, found objects imbued with intimacy.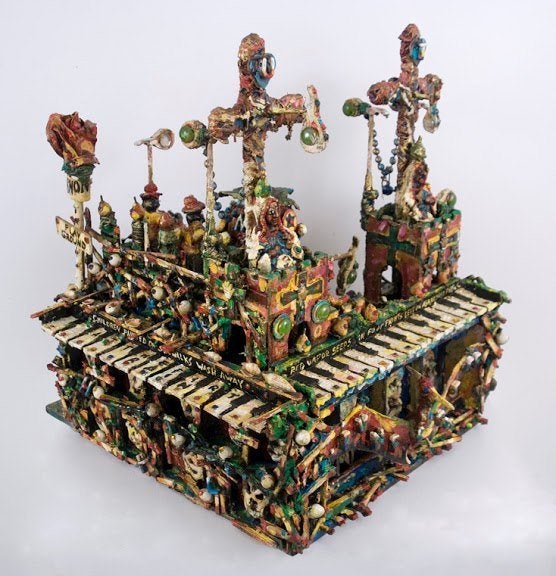 Sampson's first piece was a ship, representing his cousin's journey to the afterlife. He soon found himself creating a second, and then a third. "It was the late 80s. Everybody around me was dropping from either AIDS or crack," he said. "I started doing these memorials for all the people dying around me. My wife thought they were from hell, there was so much darkness in them, but it was a way of working through the pain."
After his wife died, Sampson quit the police force after 18 years to devote his life to art. He began teaching art at local community centers and making sculptures that he'd often donate to family members of people he'd loved and lost. The sculptures, more often exhibited in Newark homes than in public, incorporate elements including chili peppers, wax, pork ribs and old jewelry, archeological relics that melt together to form otherworldly vessels, instruments and steeples.
Initially, the art-making was a way to heal. "Your focus becomes so intense you enter this liminal space," Sampson explained. "It's good for the soul." But eventually, the work transcended the tragic circumstances from which it was born. As Sampson described his journey: "First you look at yourself. Then you look at your neighborhood. Then you look at God."
These days, Sampson describes his work as political above all else. "I live in Newark, New Jersey, a very poor city with all kinds of problems," he said. "Problems with poverty and crime and education. And with Trump running for president..." he trailed off. "My father branded me so civil rights is in my blood."
Sampson's contemporary sculptures incorporate American flags and allusions to figures like George W. Bush and Sarah Palin. He physically melds together public icons and personal artifacts, the residue of his loved ones and symbols of the nation, melting the boundaries between them in the process. In Sampson's sculptural world, the boundaries between public and private, outside and inside, do not hold.
Perhaps the "outsider" label strikes Sampson as so ridiculous because of how important community is to his work. "I'm a community-based artist, an artist advocate," he said. "I go out into the community. I talk, I read. I read 10 to 15 newspapers a day. I wind up building the pieces in my head, so when I start actually making the piece it's already kind of built."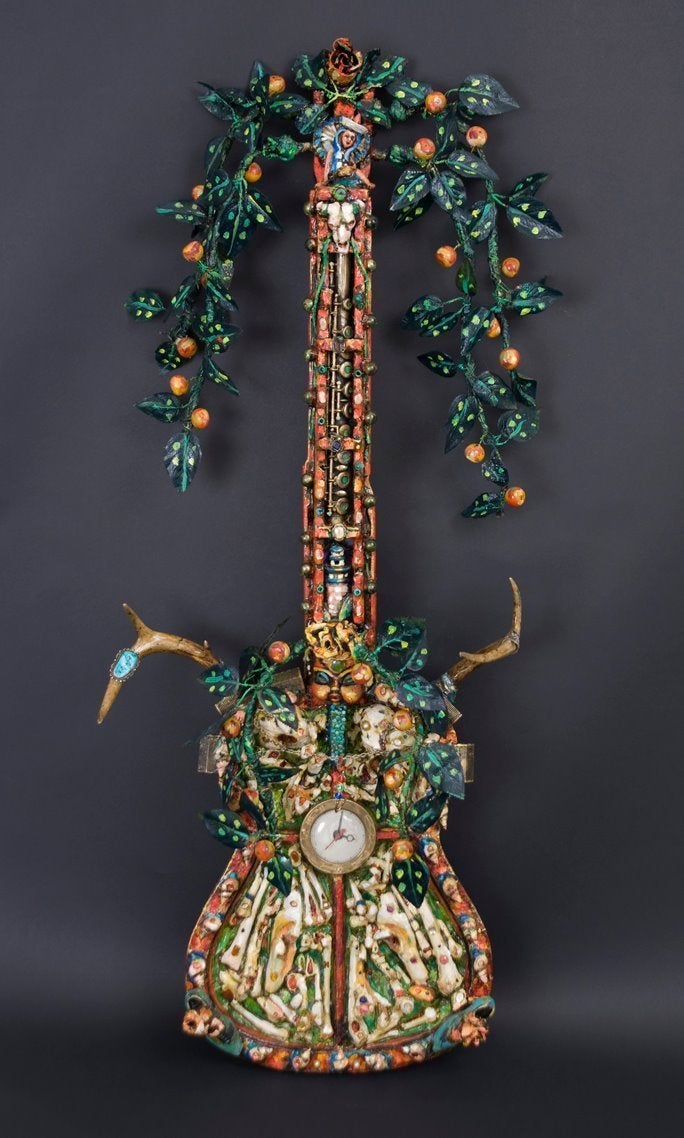 Sampson doesn't particularly mind the term "self-taught artist," but feels most affiliated with the more general title of contemporary artist. African-American contemporary artist works, too. He sees his work in conversation with an artist like Ronald Lockett, who also makes what Sampson referred to as "death-driven work." He discussed Lockett's work with fellow self-taught African-American artist Lonnie Holley, also often described as an outsider. And yet, the two artists found themselves exhibiting together in 2011 at the Venice Biennale, the most insider of art world affairs, discussing their relationship to Lockett's work, an artist they both understood as speaking in their visual vernacular.
"He's 10 years younger than me, but we work alike," Sampson said. "We both came out of the darkness to create out work. Lonnie and I were talking about his work one time; we noticed he used a lot of metal. We came to the conclusion that metal is flesh. All the metal pieces he did, I looked at it immediately and I thought this is flesh, this is skin."
During his lifetime, Lockett lived in isolation. To posthumously categorize his work as "outsider" seems like a cruel joke. In this moment, it becomes overwhelming just how preposterous a label like "outsider" can be, and perhaps has always been.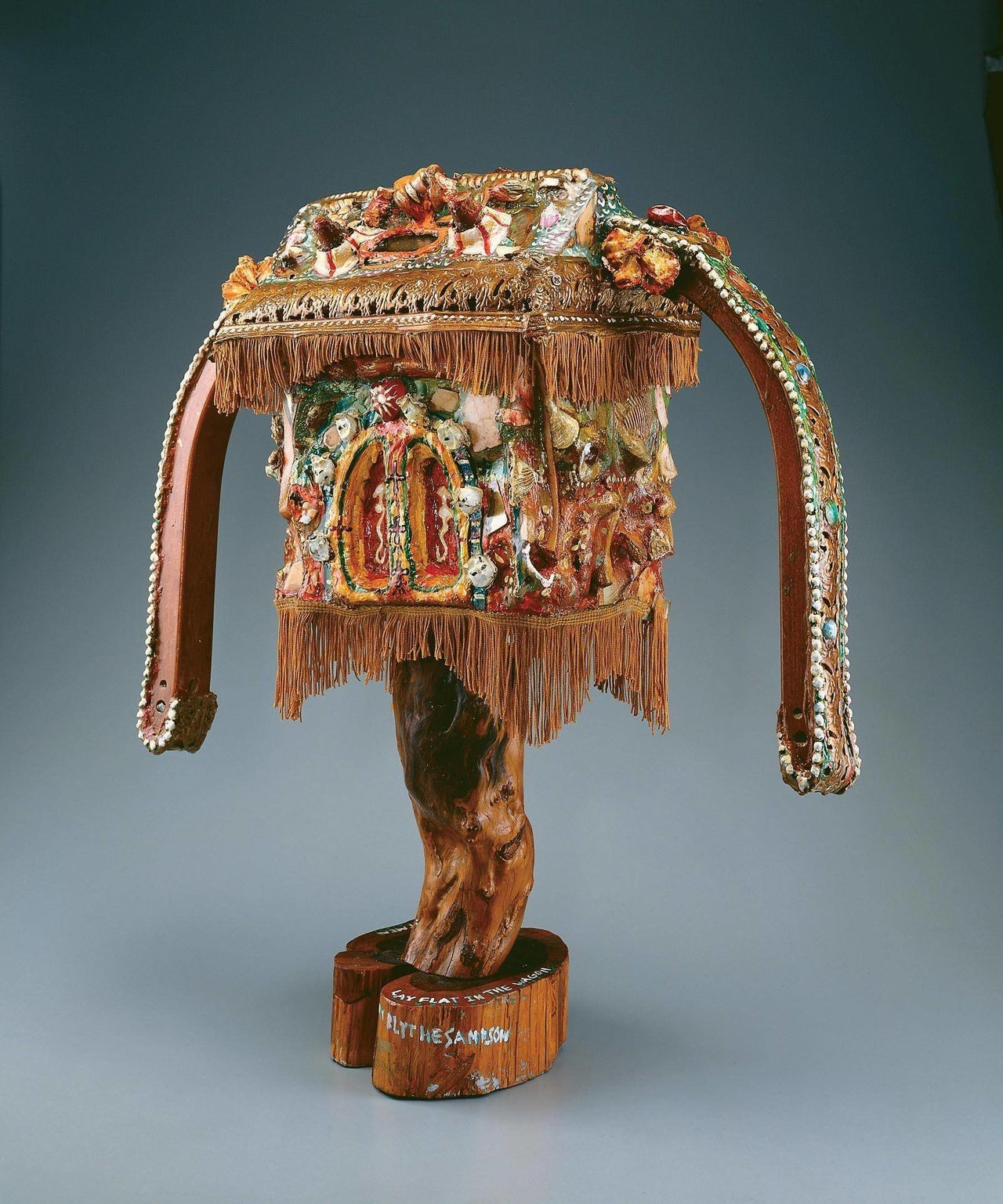 Related
Before You Go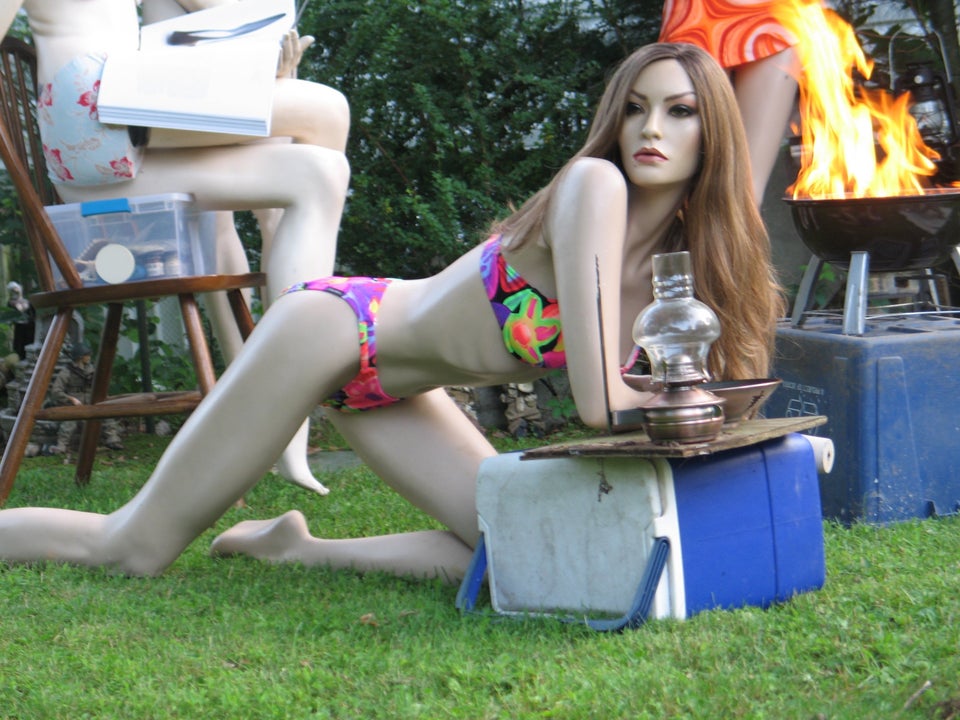 Outsider Art Fair 2016
Popular in the Community