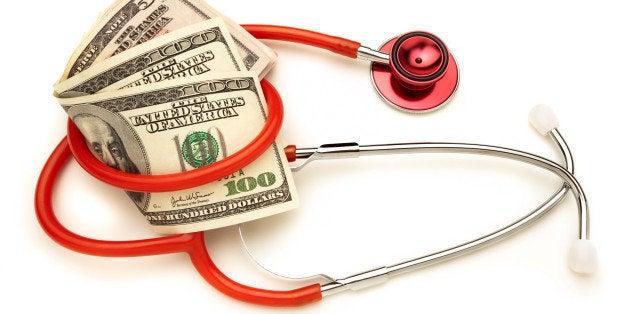 New ads funded by the famous conservative oil baron Koch brothers raise questions about the implementation of Obamacare next year. But their questions are "pants on fire" false. In the ad, a mother says, "I have some questions about Obamacare: If we can't pick our own doctor, how do I know my family is going to get the care they need? And what am I getting in exchange for higher premiums and a smaller paycheck? " The ad is running in Ohio and Virginia and online and is aimed mainly at women, who make many of the insurance decisions for their families.
What about the claims in the ad?
1) "If we can't pick our own doctor"... Obamacare does NOT interfere with choosing your doctor. You only need to be sure the doctor you want is in the plan you choose. You will have a choice of several plans, so you will have more choice, not less.
2) "How do I know we will get the care we need?" The benefits in the health care marketplaces offered in your state will be better than what you have ever had before. So the "care you need" is likely to be significantly better.
3) "Higher premiums"... In some of the states where Obamacare marketplaces have released prices, the cost of premiums seems to be equal to or lower than expected. In California, early premium submissions have been surprisingly low, and as we get closer to the October enrollment date, plans may lower their projected prices even more to remain competitive.
The Democrats are fighting the Koch-funded lies through Organizing for Action (OFA) with a series of ads featuring a woman whose daughter's life has been saved through the ACA. Stacey Lihn's daughter Zoe nearly broke through her lifetime caps on insurance in her first year of life because of a severe heart condition. But because the ACA eliminated lifetime caps, the Lihn family has been saved from bankruptcy and Zoe was able to receive life saving heart surgery.
The bottom line about what will happen with Obamacare? The closer we get to the reality of affordable insurance, the more desperate the attempts will be to discredit and destroy the impact of the legislation. However, the law has been ruled constitutional and it will stand. Within 3 months, individuals in all 50 states will be able to enroll in a plan offered through a state-based "marketplace" or "exchange." You can apply in a variety of ways -- online, by phone, with the assistance of brokers and local organizations. The benefits (the services that are covered) will more generous than what is currently offered by most insurance plans. The monthly premium you pay looks like it will more affordable than what you have now, but the most important part of the law is the fact that you can actually get insurance without being denied. No more cherry picking. No more denying you coverage because you had a visit to the doctor when you were younger. No more limits on annual expenses or lifetime caps. No more dropping you from your parents' plan when you turned 19. No more charging for preventive services.
Hopefully no amount of Koch brothers' money and distortions can scare people away from the benefits of Obamacare. But don't be surprised if the attacks escalate.
Calling all HuffPost superfans!
Sign up for membership to become a founding member and help shape HuffPost's next chapter