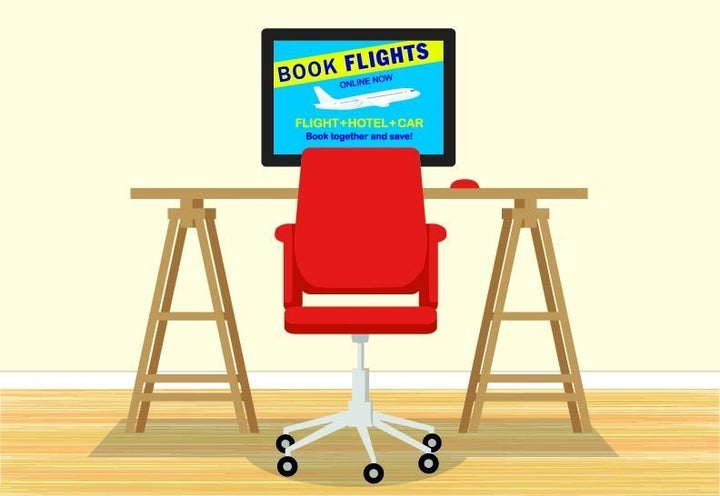 "Honestly, it's rarely, if ever, necessary to book travel insurance for a flight if you're also booking with a credit card," Jill Gonzalez, a WalletHub financial analyst, told HuffPost.
The reason for this is twofold, according to Scott Keyes, editor of travel site Scott's Cheap Flights. First, the airline already offers coverage ― or at least some kind of backup ― for issues like flight delays, trip cancellations and lost baggage. (In some cases, that coverage can be more than you think or than the airline initially offers, if you push the right buttons.) Secondly, your credit card likely also has an insurance plan to reimburse you for trip changes, delays or lost bags. And it's probably better than your airline's coverage or the trip insurance you're asked to buy at checkout.
"I don't think you should [buy airline trip insurance]," Keyes said. "The devil's in the details: The number of circumstances covered is actually more minimal than people would assume. And they're areas in which most people already have insurance that they don't realize."
To test this out, I went through the motions of booking a flight from Los Angeles to New York City on United, which offered the lowest round-trip ticket price for the dates in question, according to Google Flights. Before completing the purchase for my $301 ticket, I came to this all-too-familiar screen: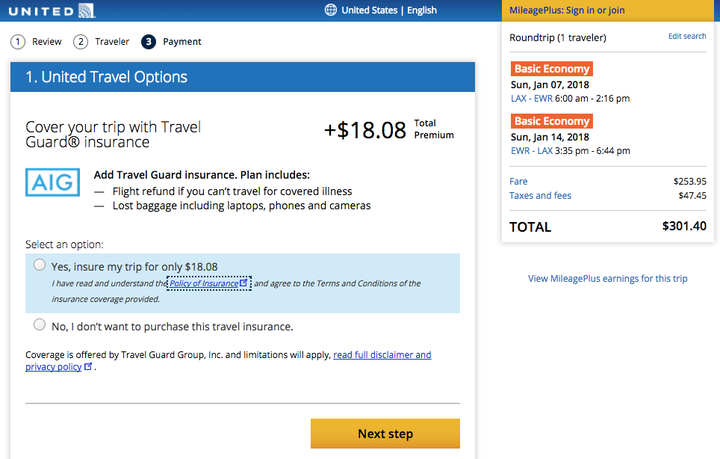 What the airline's trip insurance gets you:
The site asked if I'd like to purchase Travel Guard insurance for an additional $18 from AIG, a company that strikes deals with airlines to sell trip-focused plans through their websites. The policy, explained in more detail when I clicked the fine print, offers a refund if I cancel my trip due to sickness or inclement weather, up to the cost of the trip. It also offers $100 per day for expenses like food and lodging if my flight is delayed for more than six hours and $500 for items in my lost bags. (The policy includes other benefits and particulars, too, but those are the majors.)
What the airline gets you:
However, that's not necessarily better than what the airline already offers me just for being a passenger. Expert travelers know that every airline has a contract of carriage that outlines what it owes passengers in the event of delays, cancellations, lost bags and the like. United's contract, for example, explains that if I get sick, the airline will waive its change fee (usually $200 for a non-refundable fare) when I swap flights. It will also provide lodging if I'm delayed more than four hours overnight, and food and drink vouchers "in the event of an extensive delay." Plus, federal baggage rules state that airlines are required to reimburse me up to $3,500 for luggage complications, a fact that's also mentioned in United's contract.
So far, it appears that cancellation reimbursement is the only reason to purchase insurance for this trip. But wait! I have a Chase Sapphire credit card, which proves to be a major help in this area.
What your credit card gets you:
I checked my card's policy and found that if I purchase my ticket with the card, Chase will reimburse me up to $5,000 if I cancel due to sickness or severe weather that "prevents a reasonable or prudent person from beginning or continuing on" a trip. It'll also give me $100 per day for five days if my baggage is delayed and $500 for lodging and food expenses if my trip is delayed overnight or for 12 hours.
In short, there's no reason to purchase trip insurance from the airline in this case. Both the airline itself and my credit card offer more protection than the $18 insurance plan does.
Most premium credit cards offer similar trip insurance, so if you're concerned about your travels, check your card's policy before you make the decision to purchase, said Zach Honig, editor-at-large of The Points Guy. Also note that you'll need to purchase at least a portion of your ticket ― and usually the whole thing, as in Chase Sapphire's case ― with that credit card in order to get full coverage. If you're booking with travel points you accrued on your credit card, then your flight will still be covered by your card's trip insurance, according to The Points Guy.
What if I don't have the right credit card?!
Of course, not all credit cards have trip insurance. (For example, while Chase Sapphire's policy is great, my Wells Fargo card offers nothing of the sort.) Booking with these types of cards ― or an alternative method like airline miles, PayPal or gift cards ― will leave you with nothing but the airline's contract of carriage to rely on. Most debit cards don't offer trip insurance either, according to Keyes. (Neither my Chase nor Wells Fargo debit cards offer it, according to terms published online and calls with customer service reps.) If you don't have a credit card with travel insurance benefits or you'd like additional backup, it's best to take a look at third-party plans before buying insurance from the airline, according to Honig. Third-party plans are similar to those offered by airlines, but they can result in much more money back in the event of cancellations, delays and other mishaps.
Instead of clicking "yes" when the airline asks you to book trip insurance, Honig said he recommends "researching insurance options on your own."
"The plan that appears during the checkout process may not offer the best coverage or the best value, so as with anything else I recommend shopping around," he said.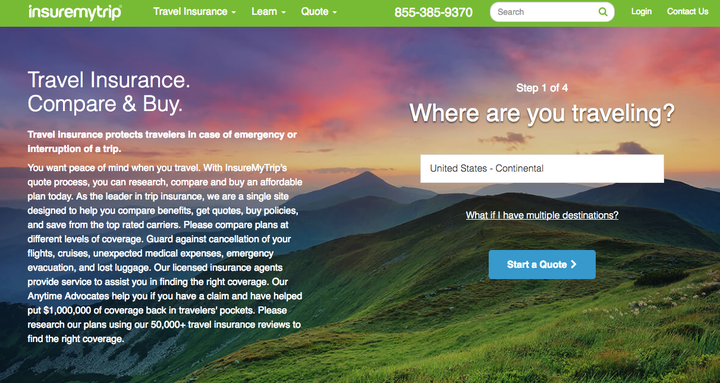 However, that price includes medical insurance that the AIG plan sold through the airline (for $18) doesn't. So third-party insurance is worth buying if you're looking to insure elements of your trip beyond just your flight, said Robert Gallagher, a senior vice president at AIG Travel. In his opinion, flight insurance should be purchased during the airline booking process, though doing so is ultimately a matter of preference.
"It becomes a personal decision in terms of ... 'Do I wanna spend $20 offsetting the cost of a $300 ticket in case something happens?' It becomes a personal decision in terms of value, but I wouldn't say there's a time when folks should not consider buying trip insurance," he said.
The bottom line
Hobica says it boils down to this: If your flight is expensive, trip insurance might be worth it. If not, you'll be fine without it.
"You have to look at your own finances and know what kind of risk you're willing to take or loss you're willing to incur," Hobica said. "If you have a $5,000 potential loss [for the cost of a flight] and you can't afford to lose it, that's when it might make sense [to buy trip insurance]. But for the typical $200 airfare, I wouldn't buy travel insurance."
Before You Go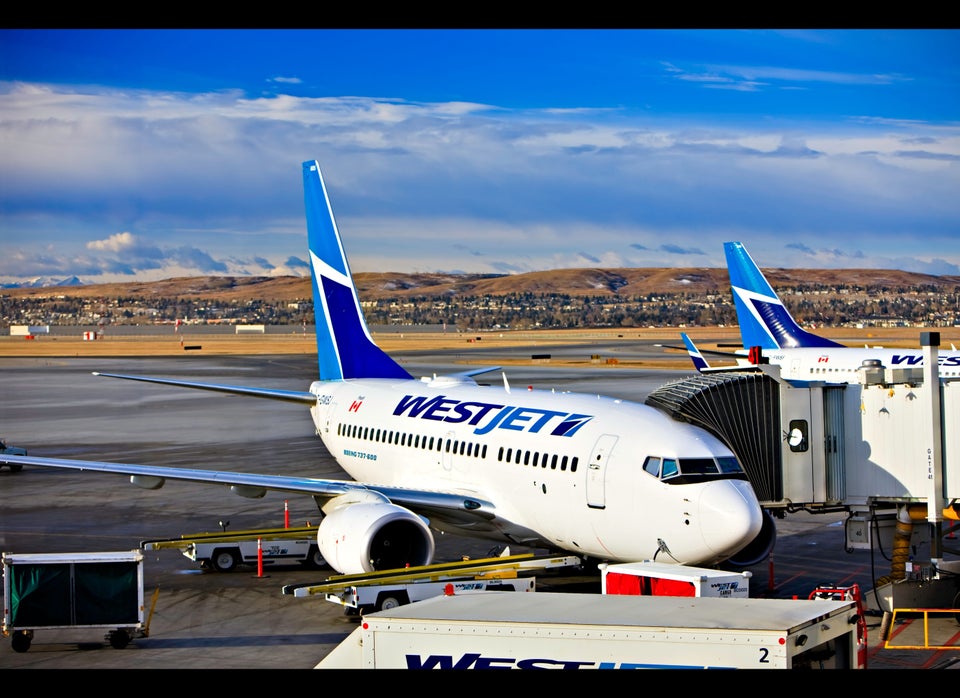 Best Budget Airlines