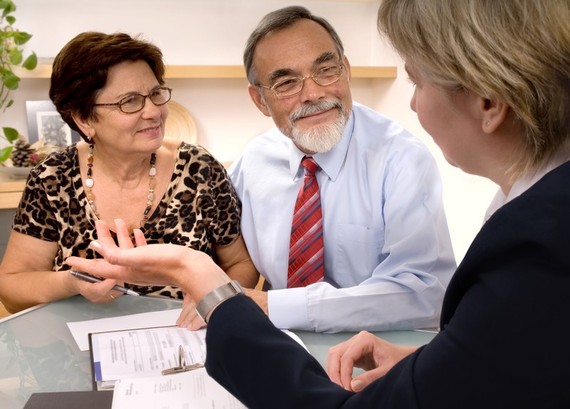 An early question many people have if they're getting serious about actively investing in real estate is whether to get a real estate license or not. After all, if you're out there buying and selling homes, it can be great to save the commissions and increase your income on every deal. Especially with fix and flip, there can be some decent savings if you can avoid using real estate agent commissions.
Many Deals Avoid Agents Anyway
If you're marketing to attract distressed sellers, or if you're using a lease-purchase strategy, you're usually dealing directly with the seller anyway, so there is no real estate agent involved. If you're flipping to another investor, the same thing applies. If you're buying and fixing to hold for rental property, you may end up with commissions if it's a listed foreclosure, but they're generally lower because the lender selling the home negotiated it that way.
So, unless you're doing a lot of deals with real estate agents involved on one or both ends, you're generally not going to see a major savings or income boost if you get your license. An exception could be if you are using an investor or investor group and guaranteeing them a specific return on deals. If you are, and your commission as the agent is a valid cost in the deal, it could be extra income for you.
There's Time and Money in Maintaining a License
Real estate laws vary by state. But, in almost every state, the licensing laws require upfront license fees and periodic renewals, often in the hundreds of dollars. You'll have local MLS, Multiple Listing Service, dues to access the listings. Many of these associations require membership in the National Association of Realtors, another annual fee. One broker added up just the licensing and MLS fees and found that his costs were around $1,500 per year.
Many states also require bonding and or insurance to practice. The same broker had an annual premium of around $350 for required insurance, and it couldn't be shopped much, as the state mandated that only companies were to be used. Now, if you aren't doing any active real estate other than for yourself, that's probably all you'll have out of pocket. However, in most states you must work under the supervision of a broker, and they will not want to take on a part-timer without some compensation. This can be a percentage of each commission or monthly desk fees.
Now let's talk about the annual Continuing Education requirements. These vary, but usually require around 30 mandatory renewal hours in classes mandated by the state. So, you have the costs for those as well. These may be annual or for a two or three-year license period. So, just to maintain an active real estate license, you will have significant out-of-pocket costs.
In most states you can do your own deals and not be forced to hire a real estate agent. You're considered to be in charge of your affairs and the risk is yours. However, once you have that license, things change. Your dealings with that seller and buyer will be considered as giving you an advantage with your license training. You pick up some liability in the transaction if anything goes wrong. You are subject to complaints with the state and even lawsuits in extreme cases.
Well, I'm done selling you on getting a license! Actually, in some cases it can be an advantage, but in the majority of investor deals, even fix and flip, it's usually not going to yield enough to be worth the added cost, invested time and risk.