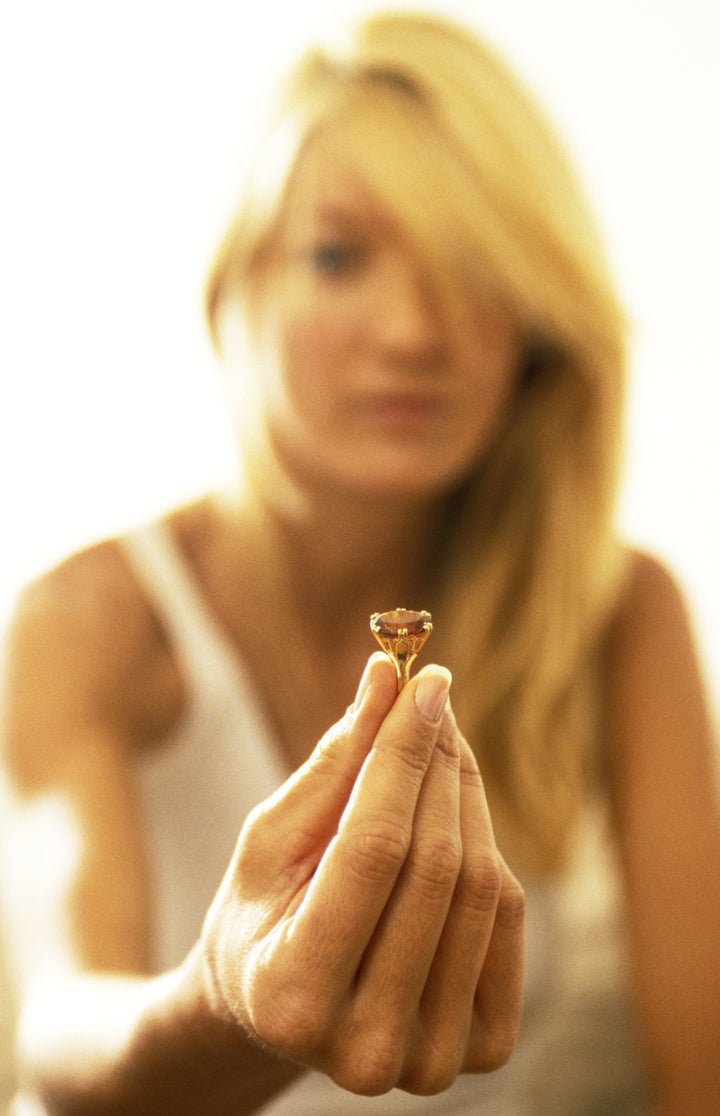 When Kim Kardashian and Kris Humphries decided to end their marriage, everyone wanted to know if she was going to give the ring back. Kim made the controversial decision to keep the engagement ring and the public had a lot to say about it. Now with the news that Bachelorette Ali Fedotowsky has decided to return her engagement ring to Roberto Martinez, it has people wondering, what are the rules about returning an engagement ring?
As a Marriage Proposal Planner and Engagement Expert, I can definitely confirm there are no concrete rules when it comes to matters like this. However, I have come up with some guidelines for anyone who may be facing this difficult decision. I can't tell you one way or the other if you should keep the engagement ring or give it back, but I would ask that you consider the following:
When deciding if you should give the engagement ring back to your ex, you should think about who called it off. If you are the one that called it off, I think you should at least offer the ring back. This of course depends also on why you are calling it off and how long you have been together, but we will talk about that in a bit. However, if he called off your engagement because he simply changed his mind then you have more to think about. Things you may consider when determining if you want to offer the ring back in this case is how much you were relying on the marriage. If you gave up your job or moved to the city he lives in and then he broke it off, perhaps you may feel entitled to keep it.
Who's Fault Is The Break-Up?
If you did something bad to your lover, like cheated on him or deceived him, then I think you should really consider giving the ring back. He gave you a commitment and a promise with that ring and you obviously didn't take that very seriously. Same goes if the roles are reversed. If you said yes to him and he cheats on you or does you dirty, you should probably really mull over if you want to give the ring back to him. You didn't break your promise, he did!
How Long Have You Been Together?
Another thing you really want to reflect on is how long you were together. If you have been together for 10 years and he just ups and changes his mind about you, you may feel entitled to keep the ring to have something to show for all the time you put in. However, if you have been together 3 weeks and he calls it off, are you really entitled to that ring?
Be aware that the choice of whether to keep a ring or not doesn't always have to be yours. Your ex can certainly take you to court and try to get the ring back legally. The courts will consider things we discussed in this article such as why you broke up, was it a gift, etc.
Michele is a Romance Expert, who specializes in Romantic Date and Proposal Planning. She owns The Heart Bandits and has been featured on Fox News, Houston Chronicle, Orange County Register, and KTLA news. Contact The Heart Bandits to have them plan your romantic date or marriage proposal. For more information about The Heart Bandits, visit www.theheartbandits.com.