The groom's cake has a rich tradition in wedding history, particularly in the American South. Historically, a groom's cake was often a chocolatey, decadent treat that would be served alongside the white, "feminine" wedding cake at the reception. According to an interesting but long-forgotten social custom, the single women at the wedding would each take home a slice of the groom's cake and sleep with it under their pillows. Tradition held that they would then have sweet dreams of the man they would someday marry.

Over the years, groom's cakes have become less common, and not only because women don't want to sleep with cake in their beds! Unlike in the past, wedding cakes now come in a host of different flavors from chocolate to red velvet to banana crème, meaning that a groom's cake is no longer necessary to offset the light vanilla sweetness of a traditional wedding cake.
Scroll down for photos of gorgeous groom's cakes

However, in the last few years, the groom's cake has begun to return to popularity. Part of this is certainly due to our new culinary and baking landscape and 'cake entertainment' culture. From T.V. shows like "Ace of Cakes" to "Amazing Wedding Cakes," people enjoy watching the creation and artistry behind cake-making, particularly when it comes to wedding cakes. Groom's cakes offer couples just one more chance to offer guests a sweet, decadent escape and they can often be a chance for a fun, personal note.

For example, groom's cakes are often highly personalized. While wedding cakes provide a chance for a few touches of personal expression, the groom's cake has the freedom to be more informal and even downright quirky. A groom's cake will often be tailored to speak to the groom's own interests or passions, whether it's shaped like his favorite 1957 El Dorado Convertible or based on his favorite sports team and their logo. One of my personal favorites that I recently created was a cake sculpted like a small airplane (the groom is a pilot who loves to fly, and he even proposed to his bride while they were in flight).

Not only does the groom's cake offer the couple a chance to show off their quirky, intimate side, but it also offers a chance for greater flavor exploration and taste variety. For example, many grooms' cakes now feature candy-bar centric flavors or unique combinations that one wouldn't normally find in a traditional wedding cake.

While it is more commonplace to offer a groom's cake at the wedding itself, personally, I think that doing it at the rehearsal dinner is a good alternative. Since groom's cakes are so highly themed and unique, they can pull focus from the wedding cake if served alongside it, so it's always a good idea to give both cakes a chance to shine on their own.

Many of my brides also like to surprise their fiancé with a groom's cake rather than tell him about it ahead of time. It's their way of saying "thank you" for putting up with the insanity of wedding planning, as well as an intimate and loving way to give him a moment to shine at the wedding. Since most brides tend to steal the show, a groom's cake can offer him a chance to show his personality and have some fun, whether it's a cake shaped like his favorite mascot or a cake made out of his favorite childhood candy bar.

Either way, the groom's cake can be a quirky, fun and delicious way to make your wedding unique and memorable. Of course, it's an added expense, but if you have a little leeway in your budget, it might be a nice way to show your groom (and your guests) just how much you love him!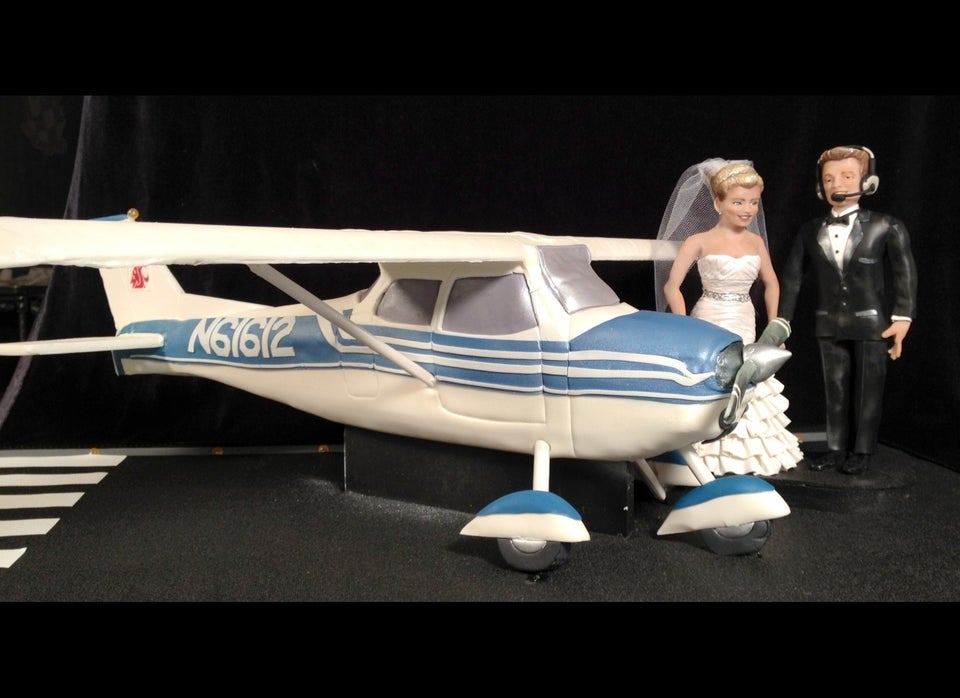 Groom's Cakes
Popular in the Community