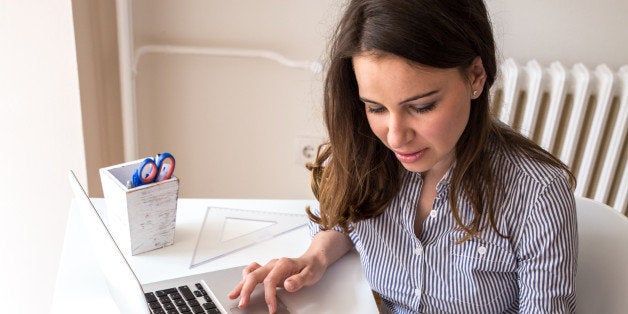 There comes a time in every successful startup company where you have to outsource work. As a business owner, you know that your time is valuable, and it should be spent doing the important things you excel at. Don't get me wrong, every part of running a business is important, no matter how small- but some things are worth paying someone else to do. One of the first things that people outsource are small administrative duties, which a virtual assistant can do.
What Is A Virtual Assistant?
A virtual assistant by definition is usually a self-employed professional who carries out many different administrative jobs depending on each different client or project. They usually work for multiple people, but they just split their time up between each client. This is a better alternative to small business owners who are just starting out than hiring a full time administrative assistant.
What Do Virtual Assistants Do?
This is a very broad answer. Some virtual assistants can do many different things for you. The best way to find a good fit for you, is to determine what tasks you need to outsource, and go from there. Hiring a virtual assistant is a huge undertaking, and you can't take it lightly. Once you know the tasks that you need to outsource, you can start searching for virtual assistants. Many of them specialize in a certain area, so it would be beneficial for you to find one that has specialties that could benefit your company.
Are Virtual Assistants Expensive?
As it is with anything in life, you get what you pay for. If you are looking to hire someone for dirt cheap, be expected to get the same quality of work. The best VA's out there may charge $30 or more an hour, but they are there to make things easier for you, which is worth every penny if you ask me. It shouldn't be hard for you to find a VA that fits in your budget, as long as you are not being a tight-wad. Just think about what you are saving from not having to hire on a full-time employee with benefits.
How Do You Pay A Virtual Assistant?
Most (if not all) virtual assistants charge by the hour. They should give you their rate up front, and you both can determine how many hours you expect them to work per week. There is a possibility that you don't have an exact number of hours the tasks will take, so there are ways you can track their hours instead. Tracking hours is a way that you can tell how long the tasks are taking them, and decide if they are as efficient as you hoped they would be.
If you find yourself in the position where you feel like you need to bring someone else on board, congratulations! I know it feels stressful, and even scary, but this is huge for you. This means that your business is growing to the point where you can't do it all on your own. That is something that many business owners only dream of. Hiring a virtual assistant is not as scary as it seems, in fact it can be fun! Find someone that you can get along with well, and that will compliment your skills with their own. If you find the right VA you will feel less stressed, confident, and hopeful about your future.
Support HuffPost
The Stakes Have Never Been Higher
Related
Popular in the Community