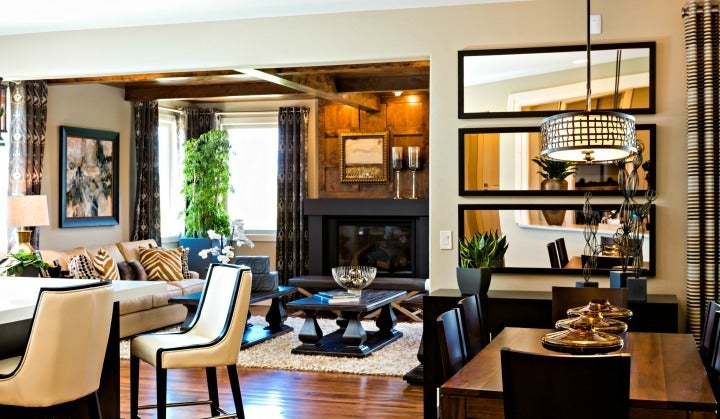 By all accounts, the U.S. housing market is doing very well these days. That's great for homeowners, but what does that mean for home insurance? Let's take a look at what's happening.
The median price for a home jumped 6.5 percent from a year ago, peaking at an all-time high of $263,800 in June. What's more, June marked the 64th consecutive month of year-on-year price increases, signaling that the housing market is more vibrant than it's been in almost a decade.
More specifically, this steady escalation of real estate prices has had a noticeable impact on certain cities and towns across the U.S. — mostly where inventory is low and demand is high — creating concentrated spikes in the cost of owning a home.
For instance, home values rose in more than 250 out of the 276 cities tracked by Clear Capital, and in one-fifth of these cities home prices jumped by double digits. Some of the most notable cities include Deltona, Florida (a year-on-year increase of 14.7 percent); Austin, Texas (14.5 percent); Salt Lake City (12.3 percent); Seattle (11.4 percent); and Portland, Oregon (11.4 percent).
And while this is generally considered good economic news, it has also raised a pressing question for homeowners in some of these real estate hot spots: Does a spike in the value of my home mean I need to increase my homeowners insurance?
The answer, according to experts, is both yes and no.
"It really depends on the reason why the value of your home has increased," says Jayson Greene, insurance agent with Carolina Insurance Professionals. "If your home's value has increased due to demand and a booming market in your neighborhood, your insurance coverage is probably OK to be left as is. If the value of your home increases for other reasons, however, you may want to consider purchasing additional coverage."
Those other reasons could include major remodeling or adding on to your structure.
If you own a home in a booming real estate market, here's what you need to know about whether or not you're adequately insured.
Replacement vs. market value costs
A rise in market value, in and of itself, doesn't necessarily require an increase in your home insurance dwelling coverage, says Kevin Gahagan, principal and chief investment officer for the San Francisco-based financial advisory firm Mosaic Financial Partners.
That's because the price of a homeowners' insurance policy is based on the estimated cost of repairing or replacing the structure should it be damaged or destroyed — and this is generally disassociated from surrounding spikes in home market values.
For instance, let's say you purchased a home for $200,000 five years ago. At the time you also bought a home insurance policy based on the estimated cost to rebuild that house in the event of a total loss from something like a fire or tornado. Even if that home's market value is now $300,000, the cost to rebuild would be more or less the same as it was five years ago.

"The real key to properly insuring one's home is insuring the cost of rebuilding the home if it were destroyed in a total loss," Gahagan says. "The local per-square-foot cost to rebuild is the critical factor here."
What typically drives local real estate markets, however, is the value of the land, which has no bearing on the cost of a homeowners policy, says Ryan Papy, president of the Florida-based Keyes Insurance.
"It's really important for people to understand that the price of your home insurance is equal to the cost of construction, not the surrounding real estate market value," Papy says. "So while the cost of real estate may skyrocket, the cost of construction remains relatively steady."
For example, Papy says you could theoretically purchase a waterfront home for $1 million but only be insured for a replacement cost of $250,000.
"And that's because you paid $750,000 just for the valuable land along a coastal waterway," Papy says. "A homeowners insurance policy only insures the property, not the land on which the property sits."
The bottom line: Home value and home insurance coverage are not directly related. Your coverage on a home should equal the cost to rebuild it. In some parts of the country this is more than the market value, while in other regions the value of the home may exceed the cost to rebuild it.
"Either way, it's important to do a detailed calculation to determine the correct coverage amount," Papy says. "Because there are some other variables to consider."
Inflation and the rising cost of construction
To be sure, replacement costs do not rise nearly as fast as real estate market values, but that doesn't mean they're perpetually fixed.
As a result, most homeowners insurance policies include something called inflation guard coverage, which automatically increases the amount of insurance on your home — typically by 2 or 3 percent each year — to account for inflation. Gahagan says this is a standard way for insurance companies to adjust dwelling coverage over time in order to keep up with the Consumer Price Index for the cost of construction, which includes labor and materials.
"In other words the amount the home is insured for is designed to change annually based on the rate of inflation," Gahagan says. "The purpose of inflation protection is to make sure the home doesn't become underinsured if the cost to rebuild or repair increases, which it always does."
This is where a localized market value boom may impact what you're paying for homeowners insurance, says Clint Strauch, president of the Florida Peninsula Insurance Co.
"It's not inconceivable that construction costs in a hot housing market might go up a little more than the 2 or 3 percent inflation protection in your policy," Strauch says. "Unfortunately, people get really complacent about their homeowners insurance. They set it and forget it. As a result, repair costs can really get away from you if you don't keep up with it."
Strauch says it's critical that homeowners in booming real estate markets speak to their insurance agent every year or two to discuss the adequacy of their coverage. In addition to using an inflation calculator, insurers also maintain records of local building costs, which means they have their finger on the pulse of what it will cost to repair or rebuild your home in the event of a loss.
"I also tell people that it's a good idea to find a couple different sources for estimated replacement costs," Strauch says. "In addition to your insurance agent, for instance, maybe get a local builder to tell you what he or she thinks the per-square-foot replacement cost would be."
Finally, a booming real estate market may have inspired you to make a major upgrade to your home, like adding an addition, finishing your basement, or remodeling your kitchen. Updates like these will, without question, increase repair and rebuilding costs, which means you need to up your coverage.
"If the value of your home increases for reasons other than a general spike in the market — like a renovation or remodel — you should talk to your agent about purchasing additional coverage," says Greene. "But if the market value of you and your neighbors homes is climbing, I would generally say don't sweat it. You're current insurance is probably just fine."
Laura Adams is a personal finance expert, award-winning author, host of the top-rated Money Girl Podcast, and insuranceQuotes' senior analyst. Join a growing group of thousands who are taking their finances to the next level in her free Dominate Your Dollars private Facebook group.
Related
Popular in the Community