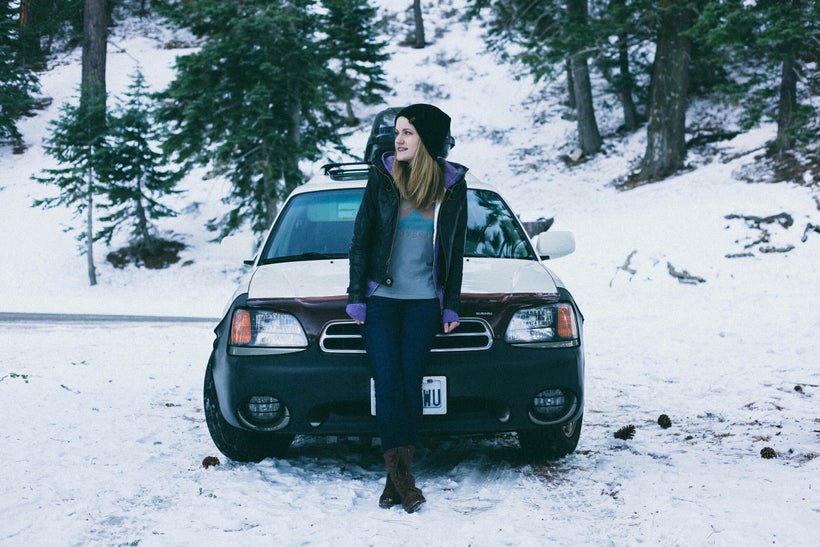 Need a new ride? There's more than one way to get it. An increasing number of people are forgoing the car loan application process and opting to lease a car instead. In fact, leasing has grown so popular that it now accounts for nearly a third of all vehicle sales.
Before you jump on this trend, let our checklist below help you decide if leasing is right for you.
You Don't Have Much Money to Put Down
If you're buying a car, you'll typically need to hand over at least 10% of the price up front to get the best interest rate on a loan. But with today's average new car costing more than $34,000, that 10% down payment "can be a struggle for many people," says David Bennett, manager of automotive programs at the Automobile Association of America (AAA). By contrast, you can often lease a car with little to no down payment. "Cost factors are the number-one reason why leasing is becoming so popular," Bennett adds.
You Want Lower Monthly Payments
When you lease, your monthly payments are about a third lower than if you were to buy the same model car with a five-year loan, according to one recent case study. And you'll be on the hook for less time: "Most leases are two to three years," explains Bennett.
You Like New Cars With the Latest Features
"That's part of the beauty of a lease. It enables you to get into a car that's nicer than you might be able to afford if you had to put a lot of money down," says Paul Maloney, owner of Car Leasing Concierge in New York City. Do you always rush to buy the next-version smart phone or HDTV? Crave the upgraded model of everything? Leasing might be your best bet, says Maloney, since you only have to keep the car for a couple of years before switching to a new one.
You're Not the Customizing Kind
When you lease a car, you need to keep it as is. If you're itching to have a spoiler put on or to swap out that steering wheel for a cooler one (you know who you are!), you're better off owning.
You're Fearful of Surprise Repair Bills
"When you lease a car, it's under warranty the whole time," Bennett explains. If there's a problem, the repair won't be coming out of your pocket.
You'll Be Using the Car for Work
"You can write off part of your lease financing costs on your taxes," says Maloney. You can also deduct a portion of the vehicle's depreciation. Meanwhile, interest on the loan you took out for a new ride isn't deductible.
You Rarely Drive Long Distances
"Most car leases have a mileage limit, typically 12,000 miles per year, which is about what the average person drives," says Maloney. After that, you'll likely have to pay up to 25 cents per mile. If you know your driving habits and can stick with your plan's mileage limit, great. But keep in mind this isn't a match for everyone's needs: The average 35- to 54-year-old man, for instance, drives nearly 19,000 miles annually, according to the Federal Highway Administration.
You Need a Gap Vehicle
Will your company be transferring you from the South, where a convertible may be fine, to the North, where a four-wheel drive might come in handy, in a few years? Will you be getting married and starting a family? "A lease allows you to get exactly the car you need now and makes it easy to jump into a different vehicle for your new needs a little later on," Bennett says.
You're a Careful Driver
"Dents, dings and tears in the leather or fabric are all things you'll have to be responsible for if you lease," says Bennett. "You want to take very good care of a leased car or you may end up with an unexpected bill when you turn it back in."
Your Haggling or Sales Skills Aren't Great
Getting rid of a car you own always involves some negotiation. If you're trading it in, you'll square off with a dealer; if you're selling, it may involve placing ads and posting on social media — then having strangers come to your home. With leasing, though, the process is simple: You just return the car to the dealer.
LearnVest Planning Services is a registered investment adviser and subsidiary of LearnVest, Inc. that provides financial plans for its clients. Information shown is for illustrative purposes only and is not intended as investment advice. Please consult a financial adviser for advice specific to your financial situation. LearnVest Planning Services and any third-parties listed, discussed, identified or otherwise appearing herein are separate and unaffiliated and are not responsible for each other's products, services or policies. LearnVest, Inc. is wholly owned by NM Planning, LLC, a subsidiary of The Northwestern Mutual Life Insurance Company.
REAL LIFE. REAL NEWS. REAL VOICES.
Help us tell more of the stories that matter from voices that too often remain unheard.
This post was published on the now-closed HuffPost Contributor platform. Contributors control their own work and posted freely to our site. If you need to flag this entry as abusive,
send us an email
.