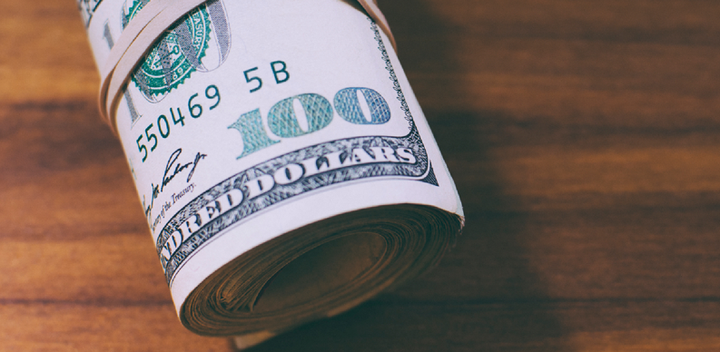 Using credit card air miles to fund a much-needed vacation is oh-so-satisfying. But when there's no near-future vacation in sight and those points begin to pile up, you might wonder whether or not it's worth redeeming those miles for cash-in-hand.
While most travel rewards credit cards offer a cash back option, you rarely get a big bang for your buck. Let's take a look at the ins and outs of redeeming your air miles for cash so you can get the most for your miles.
Rewards cards are made for travel, not cash
Not every travel rewards card offers a cash back option, so it's great when you can get the best of both worlds. However, the cash back options are typically less valuable than the travel credits because travel credit cards are supposed to reward customers with travel, not cash.
Let's take the Capital One® Venture® Rewards Card – a popular travel rewards card that offers 2x points on all purchases and 40,000 bonus points after you spend $3,000 in the first three months. This card offers several redemption options including air miles, cash back, gift cards, or statement credits.
When you book a trip through their system or use your points to purchase travel, every 100 points buys you $1 worth of travel (flights, hotels, and transportation). However, with the cash back option, the same 100 points gets you only $.50 in cash, which can be redeemed as a check or statement credit.
So let's say you have 50,000 in points. If you spent a year racking up 50,000 in points, you can either get a $500 credit toward your next trip or cash out for $250. In many cases, $500 will pay for a round trip ticket and $250 may not get you very far.
The advantage of this card is that you can get a check for the cash amount – truly cash-in-hand – while most other credit cards will only apply the cash to your statement balance. Still, if you find you prefer cash instead of travel perks, you should probably consider a cash back rewards card instead of a travel rewards card.
Some popular cash-back credit cards include the Barclaycard CashForward World MasterCard, with 1.5% cash rewards on every purchase, the BankAmericard Cash Rewards Credit Card, with up to 3% cash back on certain categories or the Citi® Double Cash Card that offers 1% cash back when you buy something and then 1% cash back again when you pay for it.
Tip: Instead of cashing out your travel points, consider getting a gift card for a store where you normally shop. Rates for gift cards are the same as for travel purchases, so you'll get more bang for your buck. For example, you can turn in 10,000 points for a $100 Target gift card instead of just $50 in cash.
International travel has the best value
Most travel rewards credit cards require a minimum number of points before you can convert them to cash or travel credits. Typically, customers need at least 25,000 points to book a round trip domestic flight or trade them in for cash. That could mean you only qualify for a $250 travel credit or $125 in cash, hardly enough to pay for an entire ticket.
In general, if the trip you are booking costs less than $500, you're better off paying cash and saving your points for an expensive ticket, usually an international flight. It may sting to pay cash for a flight when you have air miles sitting in your account, but you'll get more value saving your miles for a pricier ticket.
Tip: If you're going to pay for a ticket out-of-pocket, charge it to your travel rewards card. In many cases, you get extra points for booking on the preferred airline – more points for future travel or cash back.
Consider upgrading to first class
Paying cash for a domestic flight is usually better than using miles or redeeming your miles for cash, but what about upgrading your flight status? Domestic round-trip tickets prices are getting lower and lower, so this option no longer packs the punch it once did.
However, in some cases, you'll get much more value upgrading your ticket to first class over cashing out your miles. Most travel rewards cards require a minimum of 50,000 miles to book a first class domestic ticket. Depending on the terms of your rewards, you're usually better off upgrading to first class if the flight is over $800 instead of cashing out for around $250.
If you've never flown first class, this is your chance to live the high life for free. You'll enjoy perks like no charge for checked bags, extra legroom, access to new movies and don't forget the free drinks. It's worth skipping the cash for this luxurious experience.
Tip: Don't use your points to upgrade your ticket to first class if your flight is under 3 hours long – it's really not worth it. Save the upgrade for an international or red-eye flight, when the legroom and freebies really make a difference.
Combining travel rewards and cash back
Travel rewards and a great cash-back system? Is this too good to be true? It's rare, but there are couple cards out there that nail the one-two punch of cash-back and travel value. The Chase Sapphire Preferred® card is a favorite for those who want the most value out of their air miles while not being penalized for cashing out. This card offers a very high point/dollar ratio; every point used for a travel purchase is worth 1.25% of $1 (100 points = $1.25).
But if you're not planning a trip or you find a better deal outside the Chase Ultimate Rewards booking system, you can redeem your points for cash at almost no loss. The cash-back rate is a straightforward 1% and you have the option to deposit the money into a bank account or apply it toward your statement balance. So if you have 20,000 points, you can get a $250 travel credit or $200 cash back, which is a pretty sweet deal.
The final verdict
If you're a frequent traveler and know you'll use those air miles as they come up, a card made for travel is the best option – they usually offer a hefty sign-up bonus, which is redeemable for your purchases and some cool travel purchase perks, like purchase erasers.
Otherwise, if you know those points are just going to accumulate while you itch to turn them into useable cash, you should consider a cash back rewards card, whose sole purpose is to give you the most cash-in-hand.
And while they're few and far between, there are some good cards, that offer some flexibility – they won't give you as much cash value as a cash card, or as many travel purchase payment perks as a travel card, but it will give you the peace of mind to know that you won't lose much by choosing one option or the other.
Read More From CreditCards.org: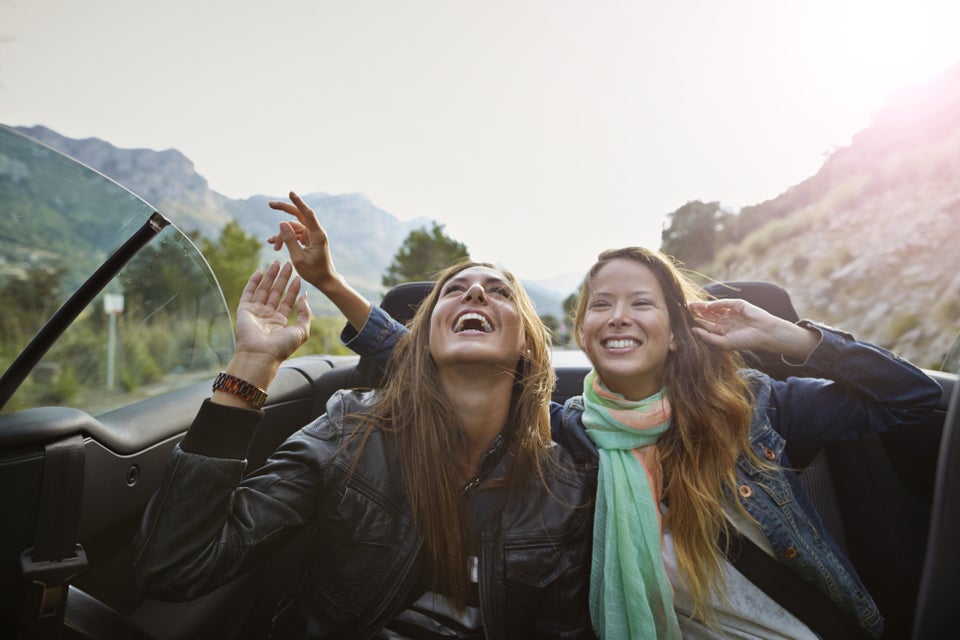 12 Ingenious Travel Hacks Everyone Should Know