All month long we're giving you behind-the-scenes access to the country's top pitmasters, hog farmers, sauce makers, smoke experts and meat connoisseurs and capturing it all live across Zagat and HuffPost social channels. Tune in every day to ask questions, learn BBQ tips and keep tabs on the action.
Have a favorite 'cue joint of your own? Instagram it with hashtag #ZagatBBQNation and at the end of our trip we'll declare a People's Choice Winner.
The Vernon family has been operating the Bar B Q Shop in Memphis since 1983, and closely guarding its secret BBQ sauce recipe for even longer. You'll definitely want to slather that sauce all over the restaurant's ultra-tender ribs, a longtime menu mainstay.
The other signature offering of the restaurant is one that you probably haven't seen before — barbecued spaghetti, a dish that was allegedly invented at the restaurant and is now a Memphis staple. It's exactly what it sounds like: spaghetti, tomato sauce, and a whole lot of BBQ pulled pork. You'll never want to go back to bolognese again.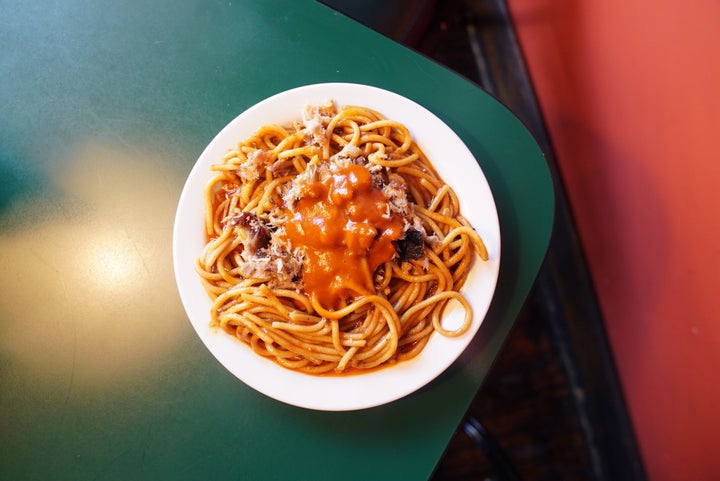 For those looking to have the true Memphis experience, the ultimate order is to get a dinner plate — which comes with a heaping plate of BBQ, beans, slaw, and Texas Toast, buttered and thickly sliced. Make a generously-filled BBQ sandwich out of the Texas Toast, then order a side of barbecue spaghetti — why not? It's only $3.95.