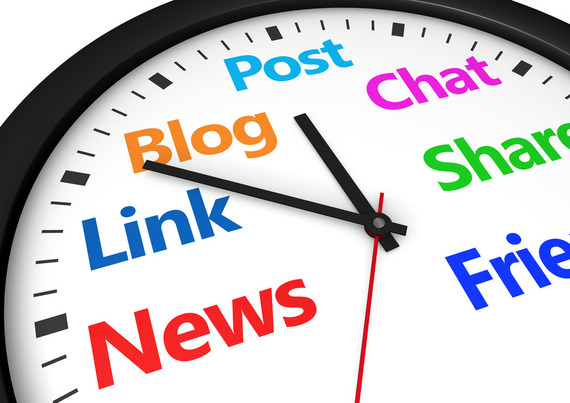 In 2016, an effective social media strategy must be about more than just building your brand and generating buzz. It's all about leveraging the power of peer-to-peer influence and thought leadership to your advantage for inbound lead generation. Automating this process can help streamline your inbound lead generation efforts and ensure no lead falls through the cracks.
"Successful social media lead generation is all about equipping the buyer for success," says Yi Pan at BuySellRam, a technology recycling equipment specialist. "Be personable, connect with a prospect's challenges, and incentivize them to move forward- with you."
"We've connected with some of our biggest clients via social media simply by monitoring conversations around what to do with old business hard drives or how to safely recycle CPUs," continues Yi Pan. "By providing immediate, actionable information, we're able to qualify prospects and move them through our sales funnel, all thanks to automated marketing and a smart social media strategy."
Is your company effectively translating Twitter buzz into sales? Jump-start your social media inbound lead generation with these must-do tactics. Consider this your playbook for success in 2016:
Network: Twitter
Tactic: promoted Tweets and lead generation cards.
Twitter is a "virtual office water cooler" for professionals, making this network an ideal platform for continuous, real-time engagement with prospects and customers. Promoted tweets use a cost-per-click (CPC) pricing model. You can target tweets based on interests, timeline keywords, gender, geography, device, and similarity to your existing followers. For example, let's say your business just released a new thought paper on digital marketing best practices. Use promoted tweets to target Twitter users who are searching for a specific keyword or hashtag. The promoted tweet will prompt users to download the free guide. Every free download offer should go straight to a form, which improves your likelihood of getting user data. You can also use Twitter's lead generation cards. When users expand your tweet, they'll see a form, offer description, and CTA. The twitter handle, name and email address is automatically populated, so users only have to click the CTA.
Network: Facebook
Tactic: Facebook Ads
With the largest user base of any social network, it's essential you have a presence on Facebook. But getting your posts out organically to your network can be a challenge, especially given the network's algorithm that emphasizes affinity (relationship closeness) and post types, amongst other factors. If users do not typically interact with your content, then chances are they won't organically see your posts. Facebook ads are a highly targeted opportunity to reach your ideal audience by customizing demographic criteria including location, job title, industry, and age. For maximum impact, focus on eye-catching visuals, mass audience appeal/shareability, and a clear call to action. The best content is content that's contagious: make it fun, make it shareable, and promote the heck out of it via Facebook's promoted posts feature.
Network: LinkedIn
Tactic: Sponsored Updates
Yes, you already know that in the social media world, LinkedIn is ground zero for B2B relationship building. But are you making the most of the network's relationship building opportunities? While company pages are an important first step, take your lead generation one step further with sponsored updates. Sponsored Updates are LinkedIn's version of native advertising. With LinkedIn sponsored updates, you can expand the reach of your company's updates by publishing content directly into the newsfeeds of your targeted audience. LinkedIn's comprehensive targeting criteria includes location, company name, job title, skills, school name and LinkedIn group associations. LinkedIn offers both cost-per-click and cost-per-impression options. In addition to the perennially popular Sponsored Updates, LinkedIn offers additional advertising options like the lead accelerator and sponsored InMail, which are great tactics for rounding out your lead generation strategy.
Next Steps: From Leads to Customers
Don't leave your leads hanging! Once you've connected with prospects, they need to be qualified and enter your sales funnel for continued lead nurturing. While some of the above tactics will send leads straight to a form where you can capture their data, not all social media engagement ends with a white paper download. The right strategy and dashboard will turn your social media accounts into a lead generation powerhouse.
Solution: Socedo, is great for finding and qualifying leads on LinkedIn, Twitter and Facebook. Add a prospect into your sales funnel with Socedo, and the service will automatically look up the prospect's other social profiles for additional engagement opportunities. Plus, Socedo's dashboard gives marketers a streamlined overview of key stats, including the number of discovered prospects, how many of these prospects you've connected with via social media, and where each of these prospects are currently in your sales funnel.
Whether you're engaging with leads on Twitter, Facebook or LinkedIn, remember to follow the 80/20 rule for social media engagement. Eighty percent of your content should be educational/informational and 20 percent self-promotional. With this mix of content, you'll hit the sweet spot for self-promotion, brand awareness, and relationship building.
Calling all HuffPost superfans!
Sign up for membership to become a founding member and help shape HuffPost's next chapter