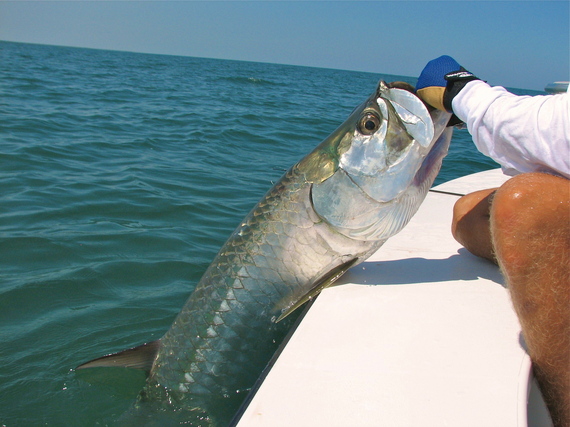 My Answer is yes and no - Here is why.
After living in Miami for over 20 years, I would say yes. But when I first arrived in Florida, and drove that long skinny road down to the final and southernmost destination in the USA, I did not even think it was that pretty.
I had seen nicer roads when leaving in California before Florida. And I had definitely experienced much better beaches in many parts of the country. The Keys do not stand out for beautiful beaches -- a few locations are quite nice and sandy, but this is not why one goes to the Keys.
It's just about 165 miles from Miami to Key West (180 miles from my house) and any map will tell you it's a 3 to 4 hour drive, but in fact it never is. Unless you trace that road in the middle of the night on a Tuesday, it will never be a 3-hour drive but more like five hours, should you stop for gas and a cold drink. And it does not matter if you drive a fast Jaguar, it's not you, it's all the other incidentals.
First, you must take into account that there is only one road to go south, and even though it will take you there, it will never be free of cars or monumental vehicles such as boats on trailers or humongous RVs. So that's one thing. I have yet to see one of those large campers go at 55 miles per hour. True, the road is not adapted to speeding for them. So you might get stuck behind a large piece of the moving kind for long stretches.
My first secret is to take the Card Sound, as soon as you leave Florida City, look to your left after the last chain hotel and the road will take you off the traditional causeway going to the Keys onto a left detour -- that never says where it goes, but trust me, it goes. It cuts the causeway drive to bring you at the entrance to Key Largo, at the very same point the causeway ends.
So if you want to go all the way down to the finale destination, Key West, it is surely not a day trip, as it may take you five hours to get down. A full weekend is better. The leisurely pace of the islands is going to take over your time, and nothing will be done quickly anymore for the rest of your visit here.
The detour way is exactly the same distance than via the causeway, but very few drivers use it; even some Miami natives do not know this way. And at night, with zero city lights, the most magnificent stargazing experience is there, just look up. Technically, the first so-called Key should be Key Biscayne, but that island is so much part of the city of Miami, it's more like a chic suburban place than a wild spot.
Having done the road to the Keys so many times, I can tell you that the most beautiful parts are not visible from the main US 1. You need to turn left or right to a side part to see what the islands are all about: water -- on the left the Atlantic Ocean, on the right the Gulf of Mexico, as you head south from Miami. You know what they say: it's the journey that counts, not the destination!
All along the main road (US 1), you will see the mile markers used to indicate the location of a hotel or an attraction -- Keys people say "I live at MM 84", they don't use addresses for directions, unless they want to send you off the main road. Mile zero is Key West. Several majestic bridges linking the islands will certainly draw justified wows of wonderment.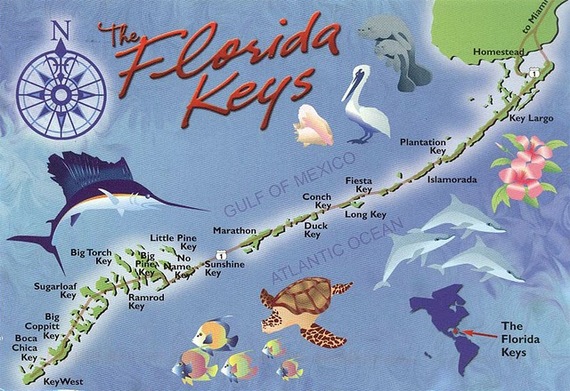 Key Largo: this is really a fishing heaven, but since none of us fish, I'll skip that part. Instead head to the John Pennekamp Coral Reef State Park, where you can dive down 25 feet to reach the giant Christ of the Abyss sculpture, one of three such copies.
Islamorada: the town calls itself the Fishing Capital of the World. Go watch the massive beasts -- aka the giant tarpons coming to feed every day at Robbie's marina , an amazing ballet of schools of fish coming for crumbs and getting so fat! There is a charge of $1 to walk on the pier.
Big Pine Key: this is where the tiny Deer Key can be spotted, sometimes too close to the road. I know of a thrift store off the main US 1 that has plenty of such visitors by the side of their building, even though they never leave food out. You can never plan on seeing the adorable agile creatures; they are wild and come as they please.
Bahia Honda: The Sate Park here is such a treat for us! This is our favorite beach. We always walk pass the obvious first stretch of sand with parking spaces where most people stay and head instead to the left for a 15-minute walk on the sand, after the curve of the island to find the most pristine waters and some shade under palm trees. We even had a family tree there for many years, where all my kids used to climb and hang with their feet in the water. After a few hurricanes, the naked tree is finally gone.
Key West: the southernmost point of the continental United States is there, with a perfect anchor-like buoy to show you. That's right, you cannot go any further down than that, and on clear nights, it's supposed to be possible to see the halo of lights from Cuba in the sky. Rafters and boat people rarely make it there though, as the currents of the strait usually pushes them further up the Florida coast, around Fort Lauderdale or Palm Beach.

The ceremonial of watching the sunset in Key West is more like a circus event, with food, clowns, street tricks, fire eaters, booths of hippie jewelry, and savant dogs showing their tricks. I prefer to watch the sun hitting the horizon line in a deserted area, where the purples and oranges of the sky cannot be spoiled by fire tricks and smoking demonstrations. But it is a popular sight, and if you will be in KW just once, go ahead and watch the ceremony.
It is Addicting in a Way.
It's the laid back charm that gets you, and it's called the Keys disease. I definitely got it after a few trips, but it took me a while to get in the trance and find it nice. I still take my French friends and family down south, and they don't see why I like it so much. I guess they need to relax.
The sometimes distressed look of the Victorian architecture brought in by the first Bahamian inhabitants, the many dilapidated wooden house - albeit very expensive - is sometimes a sad thing to see, but the true nature of the Keys is really to enjoy the water, the sun, and the relaxed ways of the locals. "Don't worry be happy" was surely created for the people of the Keys.
I am not a supporter of animals' water parks or dolphins' encounters, but the Keys have plenty of that of course, which I have not visited. With the weather constant between 70 and 90 degrees, with a couple of spikes in either direction, the climate here is indeed ideal, that you can count on. Hurricanes do come between June and October, but you will know about it days in advance and will easily escape them.
So should you visit? Yes, if you have time and are ready to relax and let go with no schedule and no tight social rules. No, if you only have one day to spare, are hurried tourists, or have expectations of any kind. This is a tropical paradise, and as such, the main goal is to have fun, drink rum and enjoy the music.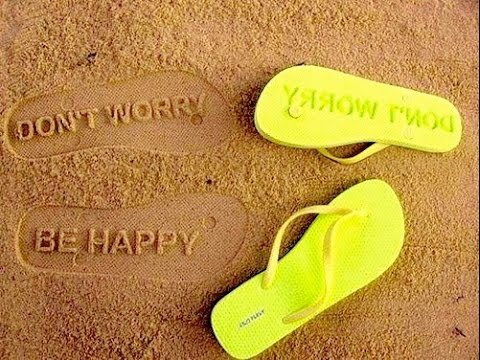 Questions / Comments = sidoniesawyer@gmail.com
Visit my website for more stories.
Related