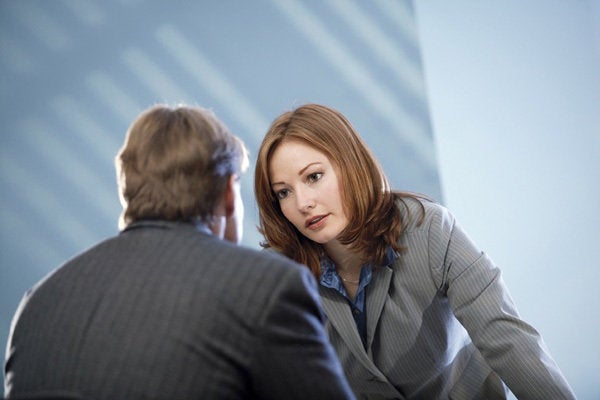 Kara Apel is an undergraduate at the University of South Carolina and a frequent contributor to University Chic.
Graduation is quickly approaching for many of us -- much faster than we would like it to. For those of you who haven't scored a job yet, graduate school is probably still in the mix. If you're a business student, the odds are you've probably considered earning your MBA. However, before you proceed, here are some things you should consider:
Planning ahead is necessary

If you're going to graduate school just to extend your collegiate lifestyle, think twice. Graduate school will not benefit you unless you know what you want to do next. Once you figure out what you want to specialize in, go to school for that.
It's a lot better for you to take a short break after undergrad to pinpoint exactly what you want to do than to just jump right into something you're not sure about. Pick which jobs you want first, research the qualifications for these jobs and then decide if you need to pursue an MBA.
Thomas Halasz, director of the Career Center at the University of South Carolina, said students should talk to professionals in the industry they're interested in working in to understand the value of the degree, schools they should consider and areas of focus in the program. He said students should use a variety of resources to make their decision and networking is extremely important, even before you start school.
It's also important to closely study what each MBA program offers. Halasz said an international component is important for any MBA program and students need the experience of global learning. Multi-disciplinary programs can also be an advantage, Halasz said, but doesn't automatically make the candidate more marketable.

An MBA does not make up for experience
No matter how many case studies you memorize, it's just not going to do you any good until you can apply what you've learned. There's no way that you can go through your undergraduate and graduate coursework without internships and think you'll be able to waltz out and be successful. Your time outside of the classroom is just as valuable as it is within. It takes a lot of hard work plus your education to help you advance in your career.
Halasz said it is wise for students to gain work experience before starting an MBA program and could even benefit students more.
"Graduate programs take advantage of knowledge the students have and work it into the curriculum," Halasz said, "For the sake of the students, having some work experience is very helpful. It reduces the learning curve."
This blogger quotes academia researcher Jeremy Pfeffer: "What's really missing in MBA programs is a sense of purpose," said Pfeffer, citing the reasons people seek advanced degrees in law, medicine, or engineering. "With an MBA, it seems that the main motivation is the ability to max out your 401(k) contribution, and that's just not good enough to make you a good manager."'
Graduate school is expensive, there's no way around that, but your extra schooling might not end up bringing back as high of a return as you expected -- especially if you are too expensive to be hired for the jobs you are looking at. Also consider the possibility that your MBA may not bring in the salary increase you were expecting.
Halasz said the opportunity costs for earning an MBA can be significant because it can take years to re-coop the costs incurred from the time out of the workforce or the cost of the program. However, he said having an MBA creates "the high potential for earnings," but that high potential goes to people with a lot of work experience.
Carli Baca, a marketing senior at the University of Kentucky, said she wants to wait to pursue an MBA after she gets more experience in the workforce and is able to afford it.
"I would have to pay for it," Baca said, "So I would have to be making enough money or be reimbursed by the company I'm working at."
Related
Popular in the Community