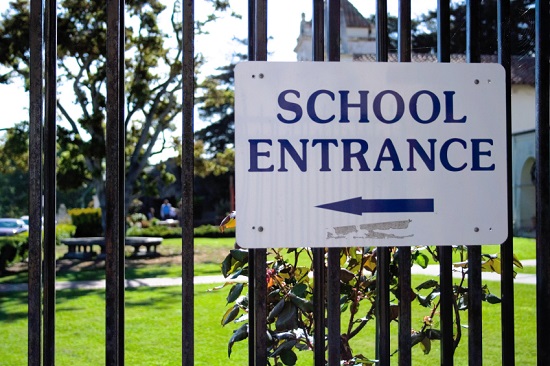 When applying to independent schools, you may find yourself swimming in a sea of acronyms and tests. Two tests, inevitably, will stand out: the SSAT and ISEE, which are both used across the country to test students interested in top private schools. The tests have much in common, featuring a mix of verbal and math, around two hours in length, un-scored essays, etc. As such, you and your child may find yourselves with a mass of testing books and practice pamphlets, trying to tell the tests apart and make a tough choice -- which one to take?
Here are some pointers to guide you through the decision process.
Stick with one
Remember, the schools you are applying to may make this choice for you. Many schools only accept the SSAT; many others only accept the ISEE. Catholic schools often accept neither and typically require the HSPT or, in New York, the TACHS. Of course, it is also possible that you may be put in the unenviable position of being forced to prepare for both tests if you may have a slew of schools that accept both of them. However, if even just one of those institutions only accepts one of the two tests, then your decision is done -- stick with that test.
Don't worry if this particular test may not be 'right' for your child. The SSAT and ISEE are similar enough that if one test must be taken, any student should just stick to that one format and prepare accordingly. Better to hunker down and learn the ins and outs of one test than to keep flipping back and forth between two different languages of testing!
Try, and try again?
If you're still reading, you genuinely have a choice to make. Your wish list features open-minded schools that don't care much about which test you take. At this point, two considerations should make the choice for you.
First, your child can only take the ISEE once every six-month period. Alternatively, they can take the Middle and Upper Levels of the SSAT multiple times (for the Elementary Level, students in the 4th grade can take it twice per testing year while students in the 3rd grade can only take it once). Yet, that doesn't necessarily mean that the SSAT is the better choice. If you've already determined that your child will only take these tests once, then perhaps the ISEE is the way to go, as your child's score will only be compared with those who took the same approach (with the SSAT, your child is competing against those who may have retaken the test several times).
Math or Reading?
The other main consideration is whether your child is stronger with the math or verbal sections of the tests. Many students tend to gravitate toward the ISEE if they are more comfortable with math, while students who perform better on verbal sections usually veer toward the SSAT. Now, some students may get better grades in math class and still prefer Verbal sections on standardized tests, and vice versa. So, before making this decision for your child, be sure to let them review the styles of both tests' questions through practice resources, or have them work with a tutor to identify these strengths and weaknesses.
Just prepare
At the end of the day, the SSAT and ISEE are fundamentally similar tests, and there are very few students who have dramatically different scores on one test or the other. With a clear study plan, practice resources, and plenty of time spent preparing, your child can easily learn their way around either one of these tests. Make your choice -- and get studying!