Sam Gleaves wants audiences to see one of America's most traditional music genres in a colorful and contemporary light.
On Sept. 26, the singer-songwriter will be among a host of performers at "Shout & Shine: A Celebration of Diversity in Bluegrass." Now in its second year, the evening aims to "amplify diverse and underrepresented voices," and will play The Pour House in Raleigh, North Carolina.
Gleaves, who is openly gay, has previously sought to challenge preconceived notions of bluegrass music. In 2015, the Virginia native released his album, "Ain't We Brothers," which embraced LGBTQ themes. The title track of the album was inspired by Sam Williams, a real-life West Virginia coal miner who was harassed for being gay. (Catch Gleaves' video for "Ain't We Brothers" at top.)
"As a songwriter, I want to tell contemporary stories from Appalachia that show that our place, our people and our culture are complex," he told HuffPost. "I will be who I am, openly and honestly, and do my best to support musicians who bring diversity to our community."
"I think there is a misconception that if you're queer and from a rural place, you must move to an urban place to be accepted and have a good life," he said. "That's not true for everyone."
Check out the 2017 video for Gleaves' "When We Love," which honors the 49 victims of the Pulse nightclub massacre in Orlando, Florida, below.
"Bluegrass festivals, concerts and albums have been my entire life ― I never doubted my place in the music or my claim to it until I came out of the closet. Even in situations without overt discrimination, it's all too easy to feel 'othered' and set apart from such a tight knit community as bluegrass," Hiltner said. "If I can prevent any other person from feeling excluded, from feeling like they need to hide who they are, from feeling like any other place is a better fit for them, I want to accomplish that."
He added that "Shout & Shine" does not intend to "fix a problem" facing the bluegrass community, but is "the beginning of the search for a solution, a search for the people who will stand up and acknowledge the often uncomfortable and problematic past of our music while investing in and shaping its future."
Executive Vice President of the Greater Raleigh Convention and Visitors Bureau Loren Gold echoed those sentiments, telling HuffPost, "Raleigh is a thriving Southern capital city that's shaped by the passionate minds of its inclusive and welcoming residents. The mission of this showcase could not align more with that core value of our community."
"Shout & Shine: A Celebration of Diversity in Bluegrass" plays The Pour House in Raleigh, North Carolina on Sept. 26. Head here for more information.
Before You Go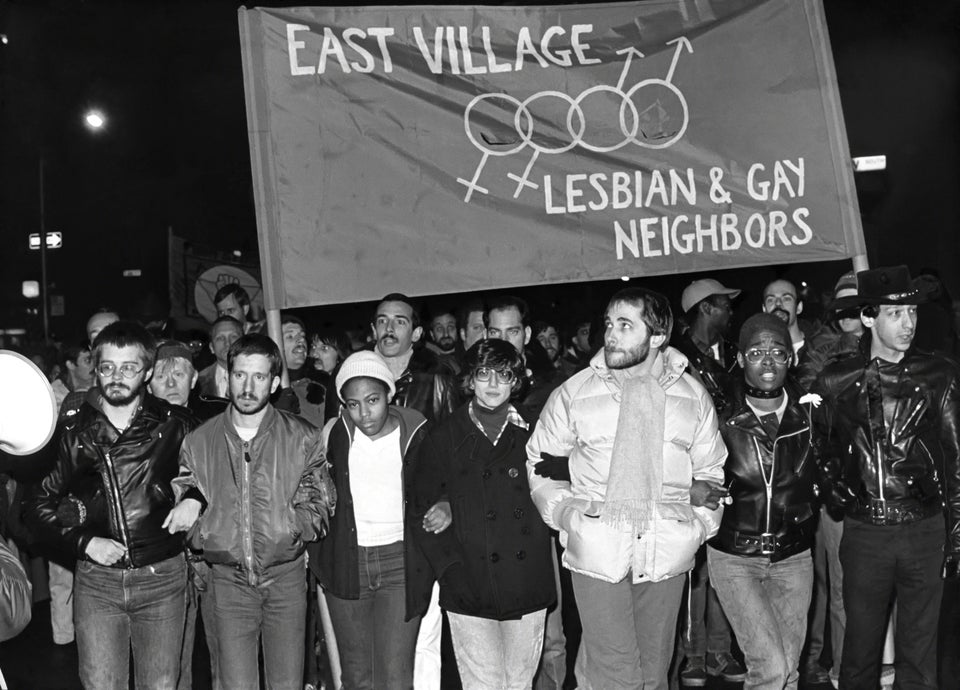 LGBTQ History
Popular in the Community