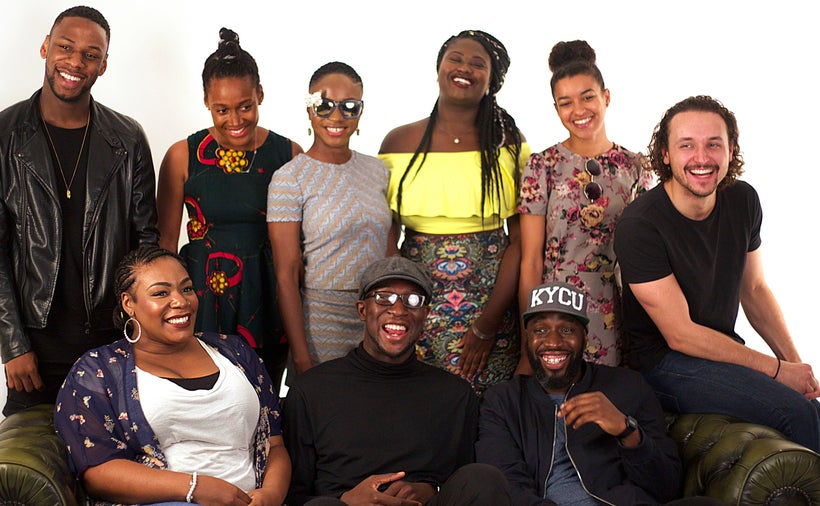 Over the past few years, there has been a global emergence of podcasts and their role of targeting new customers and clients for their businesses.
An unconventional method of advertising, the pay off for companies who use podcasts to reach new and diverse clients has been huge in countries such as the United States, but there has been a slow acceptance of this in the UK as a viable form of advertising.
Most information we have on this, we look to the US. In 2015, Zenith Optimedia, which tracks advertising spent predicted a $34 million spend on podcasts showing a rise of 10% in 2010 according to a report from Online Journalism Blog.
The Shoutout Network, a London-based network of diverse podcasts, has put together a fantastic offer for businesses to purchase advertising slots across a range of their podcasts for three months from just £1.
The gain in the UK would be that over three months of advertising, businesses could reach up to 20,000 new and unique listeners through the ShoutOut Network's group of established podcasts, providing it fits with the tastes of the hosts.
They have seen continual growth to their roster of conversational shows adding pop-culture literature podcast Mostly Lit, carefree comedy duo Two Fools Talking, theatre and music aficionados Artistic State of Mind and brand new football show Top 4mation.
The network has also produced a serial history podcast Unarchived History that documents the history of London and soon other key areas of the United Kingdom.
With the continual growth of these shows reaching more than 20,000 listeners per month, of which 92% are from Black, Asian and Minority Ethnic communities, the ShoutOut Network has positioned themselves in a prime place for sponsors and advertising to reach the vast community of listeners for their products.
According to the Online Journalism Blog, RAJAR provided data that from autumn 2015, 3.7 million adults listen to podcasts which equate to around 6.5% of the adult population.
It also adds that 57% of the people use them on smartphones, while their preferred activity to listening to podcasts was 47% while commuting and 34% relaxing or doing nothing.
Podcasts are picking up more steam in current forms of media coverage. With this opportunity to reach such huge audiences, it could be the better direction for businesses in the UK to go to expand their reach.
The network is launching a flash sale titled #PodLuck, to encourage brands to embrace podcast advertising in the UK. Brands can advertise on ShoutOut Network podcasts from just £1 for the Christmas season.
Imriel Morgan, CEO of ShoutOut Network and co-host of Melanin Millennials said:
"There is a lot of exclusivity around advertising that we find problematic. Ad space should be easy and accessible to anyone, and that's what we hope to prove with our #PodLuck."
She added: "The UK podcast landscape is still in its infancy. Some brands are unaware of the benefits of podcasts and the power of having someone's ear for 60-90 minutes every week. The #PodLuck will level the playing field."
There will be various advertising slots available for the shows beginning at £1, £5 and £10. UK based brands and businesses can enter here.
The #PodLuck 48-hour sale starts November 14th, 2016, with the ads running from November 21st, 2016 - January 31st, 2017.
This post was written by Alex Holmes for the ShoutOut Network and edited by Imriel Morgan.
REAL LIFE. REAL NEWS. REAL VOICES.
Help us tell more of the stories that matter from voices that too often remain unheard.
This post was published on the now-closed HuffPost Contributor platform. Contributors control their own work and posted freely to our site. If you need to flag this entry as abusive,
send us an email
.