Maybe it wasn't an asteroid that killed off the dinosaurs. Maybe it was shoveling snow.
That's the very unscientific observation made after watching this video of a Massachusetts woman attempting to shovel snow in a T. Rex costume.
Leslie Haasch, a YouTuber based in Hull, decided it would be fun yesterday to wear her trusty T. Rex costume to clear off the snow around her house.
But fun is a relative term ― especially when you're wearing an inflatable costume in 50 mph winds.
Haasch told HuffPost: "It turned me into a kite."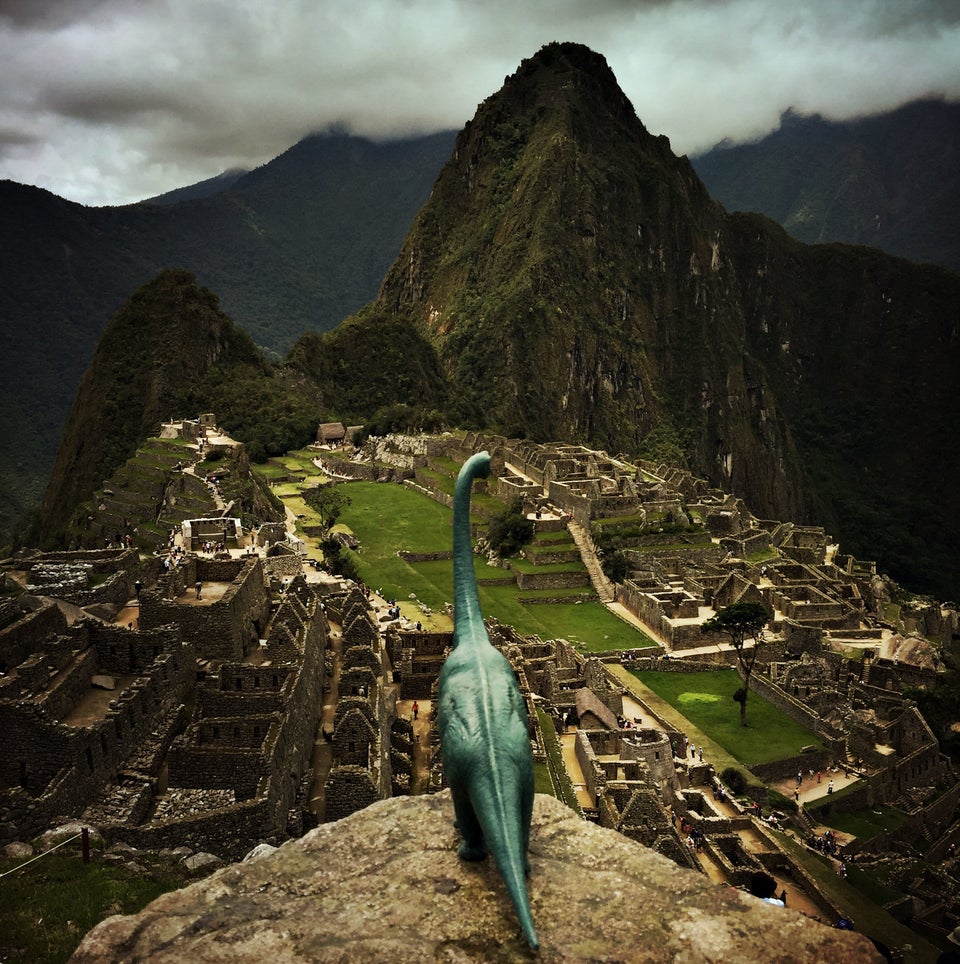 Dinosaurs Make Travel Photos Better
Popular in the Community