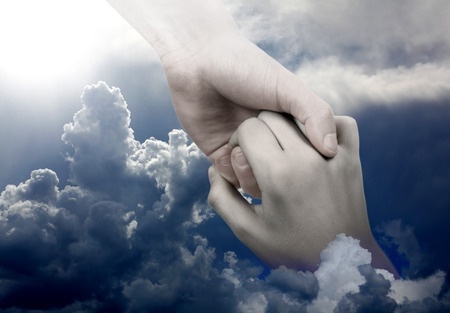 I am standing at the crossroads not knowing which way to turn. Every direction I look in seems to be under construction without the warning sign displayed to switch lanes, lanes of life that is.
Have you ever been in a position like this, where your heart knows where it wants to go but your brain tries to reason the direction your body should take?
Suddenly with no warning it feels like I am hanging on the window ledge of life and my fingers are starting to slip. With tears streaming down my face, my heart cries out, "God, show me the way!"
You see when there are children involved our decisions don't feel as if they are our own. Every step we take has to be somewhat calculated as we begin to walk the battlegrounds, hoping we don't step on a landmine. Oh the cost, whichever direction is chosen there is a price to pay. But no matter which lane I choose it all leads me back to the same place, gratitude with yearning to pounce head first into purpose. There has to be a better way yet anyone who has ever made it to the position of success has walked through the fire of life before they arrived at the other side.
So I imagine, what would life be like if we could all just live in our purpose? A world of no judgment and measurement of materialistic success, with no thought of financial gain but rather the impact positively that we leave behind. What would life look like then?
As I snap back into the reality of now I am faced with tough decisions ones that will change the direction of my life forever. In this moment there is a sense of fear causing anxiety that if only I could know what the future holds how differently would I make my decisions then? The truth is I don't know and do any of us really know? We sign a house note, car note, and spend money as if we know but the reality is, everything can all change in a split second. The only knowing we have is that we really don't know. So now I am forced into a position of faith, trust, and a higher power. Knowing that I have been designed for greatness and the story is not ending, it's just beginning. I am like shattered glass that is being heated to form a beautiful work of art. One that knows no fear, one that reaches a hand up to God knowing that in all things I will be shown the way. A direction that provides me the power of choice and the ability to make a difference, a discovery of what my voice truly sounds like. The melody is perfect; nothing is a mistake, so many opportunities for my glass colors to shine bright.
At the end of the day the decisions are all mine and what I really want is to be free, free to be me. So show me the way!