Joy Buolamwini exploded into my orbit like a solar flare: an exuberant, shining ball of positive energy and delight. When we met at Summit Series last winter, Joy was about to graduate from Georgia Tech with highest honors in computer science. Now, less than a year later, she has been named an elite 2013 Rhodes Scholar.
A self-described "Ghanadian-American dreamer" whose parents hail from Ghana, was born in Canada, and grew up from age five in the U.S., Joy is a powerful example of what one can accomplish with a can-do attitude and enduring commitment to making the world a better place.
This year, as a recipient of a 2012-13 Fulbright Scholarship, Joy has established the Zamrize initiative. In her words, it "empowers youth to become creators of technology through lab-based integrative computational experiences that focus on exposure, education, and entrepreneurship. Zamrize accelerates the work of local organizations in the African country of Zambia to ensure diverse participation in the new technology economy."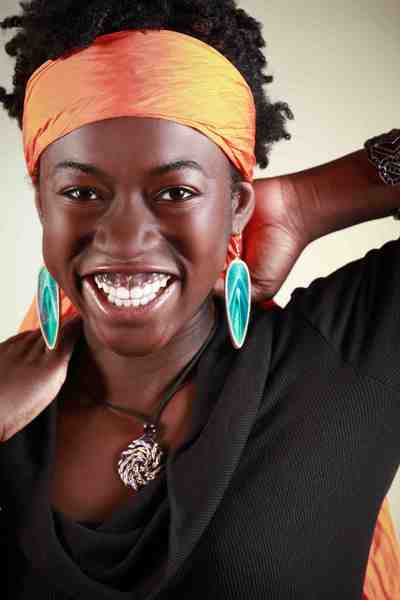 During her undergraduate years, Joy was a Stamps President's Scholar, a two-year recipient of the Astronaut Scholarship, and a Google Anita Borg Scholar. Recognized as a distinguished volunteer at the Carter Center, she created an android-based mobile surveying solution that was used to survey nearly 40,000 people in Ethiopia to help eliminate blinding trachoma for over 17 million people. Joy presented the work internationally, and the tools are now being used worldwide to combat an array of neglected tropical diseases. At Georgia Tech, Joy also conducted research on health informatics, social robotics and autism. She served as the founding CTO of Excelegrade, an education technology company where she built mobile and desktop tools for Title I middle schools.
But her impressive list of accomplishments doesn't end there. Joy is also a successful entrepreneur who has founded or co-founded five businesses including Techturized, a novel hair care technology company that meets the needs of women of color. On top of all that, Joy was a varsity athlete in three sports in high school. She was named a Pepsi Athlete of the Year in the mid-South region for her performance in pole vaulting.

Joy's mission is to encourage underrepresented groups, like women and girls, to become full participants in computer science and technology. "Studies show that they perceive barriers to entry: 'I'm not good enough,' or 'I don't have the requisite experience.' The other thing is that they want to work in helping fields. But I tell them there are no barriers to entry other than their own self-doubts. I also explain that computer science is a helping field. Just look at what we've been doing with improving education and healthcare through technology."
I asked Joy what it means to her to live the Life Out Loud. She replied, "It's three things. The first is, you have to show up. You can't make things happen if you don't put yourself out there -- by attending a conference, making an effort to meet someone influential, applying for a scholarship, etc. Next is, you have to speak up. Let people know what you're passionate about so they can help you get there. Finally, you have to stand up. Once you know what it is that you want to do, you still have to make that leap of faith and take action -- by looking for funding and support, going forth even if you don't know all the answers.
"When I signed up with Carter Center Ethiopia, I had no experience building a surveying application. I didn't even have an Android tablet at the time! I just knew that I wanted to harness mobile computing technology to make an impact in Africa. And I knew that not figuring it out was not an option. I would work 18-hour days if I had to, but I would find a solution. I had to show up, speak up, and stand up to make it happen, in spite of my uncertainty. And it worked!"
Joy's last name, Buolamwini, means "Who is God to you?" or "Who do you serve?" She says it serves as a constant reminder to follow her life's purpose. Perhaps this is why she has been able to accomplish so much in her 23 short years on Earth. She remains single-mindedly focused on sacrifice in order to get the job done.
"When you see the snapshot of someone at the moment of success -- winning an award, taking an oath of office -- you see the glory," Joy remarked. "You forget that getting there took tons of work and discipline."
To others interested in living the Life Out Loud, Joy offered this wisdom. "Don't think that because you're afraid, you can't make decisions. Everyone is afraid. Courage is not the absence of fear; it's acting in spite of your fear. Be courageous. Sometimes you might stop yourself because you don't have all the answers or you think you might fail. Give yourself the chance to fail. You'll learn something in the process. Successful people have a willingness to blow it, be wrong, get rejected, and look stupid. The more you show up, speak up, and stand up, the more confidence you will gain. Just go for it."
To support the Zamrize initiative or find out more information, please visit www.zamrize.org. The organization will be hosting a Kick-Off Event on Feb. 25 from 3:30-5:30 p.m. A live steam will be available. Those who want to attend in person can send an invite request to events@zamrize.org
Calling all HuffPost superfans!
Sign up for membership to become a founding member and help shape HuffPost's next chapter