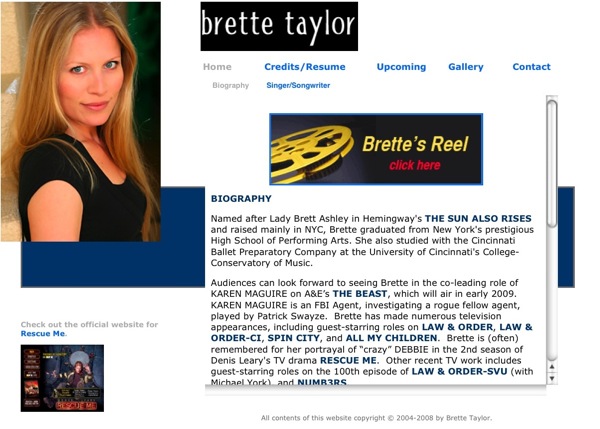 My bestie called to ask me about getting back into show business. She has national commercial credits and was an Elite fashion model. But a lot has changed from the days when we went on foot to agents' offices, checked our answering machines on a pay phone and picked up sides in person. (Wow, I am old.) Show business, the last of the handshake businesses, has gone high tech. Everybody has a smartphone or you can't compete. An agent or casting director should be able to communicate with you ASAP. Your phone should also have your headshot, résumé in PDF, composite and reel on point. Producers and directors look at reels and resumes for talent round the clock thereby a website and/or web page is essential. For Full Metal Jacket, director Stanley Kubrick placed ads for actors to submit audition tapes. This has now become a standard industry practice. Having a good HD handheld camera for audition submissions when requested or to create your own content is an advantage.
Brette Taylor's website is the perfect presentation of her work and contact info. Actress, singer and activist Carole Davis is a good example of utilizing the IMDB resume page for her credits and reel. Actress and songbird Erica Gimpel uses her website to highlight her singing and songwriting with a link to her album on iTunes. Seasoned actor Tony LoBianco promotes and sells tickets to his one-man show, Little Flower, about Mayor Fiorello LaGuardia. Actress and photojournalist Lia Chang features her iActor resume from the SAG/AFTRA online casting directory on her website. Luca Della Valle networks at Stage32 with upcoming directors , writers and producers. Or you can link your website after being featured on an industry site like Broadway diva Jean Michelle Grier.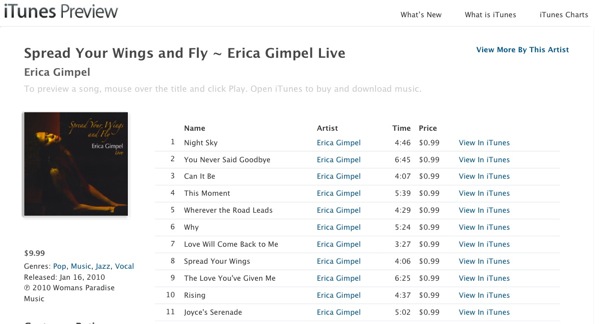 Vimeo and YouTube offer opportunities to showcase a professional reel and creative independent productions. Multi-hyphenate actress, director, coach and producer Rosalyn Coleman of Red Wall Productions screens her classes, interviews and films. Actor and director Jose Yenque posts on Vimeo. Thespian Craig Bierko likes to mix it up on his YouTube channel @MrCraigBierkoVision.

From the comfort of your computer, submissions to agents and casting companies can be made at Actors Access and Backstage. Get over to Reality Wanted for the latest casting on reality talent competition shows. The SAG Foundation features a variety of networking opportunities, casting workshops, on-camera technique classes and film screenings. The legendary Actors Fund provides financial assistance, scholarships, health clinics, survival job information, employment skills workshops and affordable housing to professional actors. The Conrad Cantzen Shoe Fund is still reimbursing performers in need for a pair of shoes. Planning to produce your own theatre piece? Alliance of Resident Theaters/NY has workshops for members on every aspect of theater production. Material for the Arts can provide props, costumes, and furniture for your production. If you're writing a script, Writers Guild of America has registration online. For webinars, posts and examples on treatments, formats, and screenwriting from the master see John August. Check out The Foundation Center for free access to an extensive online grants database for artist during Arts Funding Month. There are so many empowering opportunities for performers online to promote and enrich their careers. Break a leg!
REAL LIFE. REAL NEWS. REAL VOICES.
Help us tell more of the stories that matter from voices that too often remain unheard.