In the world of personal and professional development, you could often hear the phrase, "those that show up, go up." There's a great deal of truth that emerges from this principle. Andy Henriquez @AndyHenriquez, strategic storytelling expert, sought-after speaker, trainer and author of Show Up For Your Life - 7 Principles To Living An Extraordinary Life, was profoundly inspired by his mother who came to the United States from Haiti with less than $150 in her pocket. After 22 years, she finally opened her own restaurant in Delray Beach, FL.
Two years into her business, the property went into foreclosure proceedings due to the landlord's negligence. In an act of desperate courage, she decided to show up to the foreclosure sale with the sole intention to negotiate with the new property owner in order to remain as a business tenant. But to her surprise, there was only one person that was present for the bidding proceedings. Andy's mom took an enormous leap of faith and decided to bid on the property--herself. She ended up winning the bid for the property. In a single day, she went from evicted tenant to landlord!
"Witnessing my mom's story has taught me that no matter what the circumstances, challenges or obstacles are, even if the odds are stacked completely against you. At a bare minimum, you have to be willing to show up."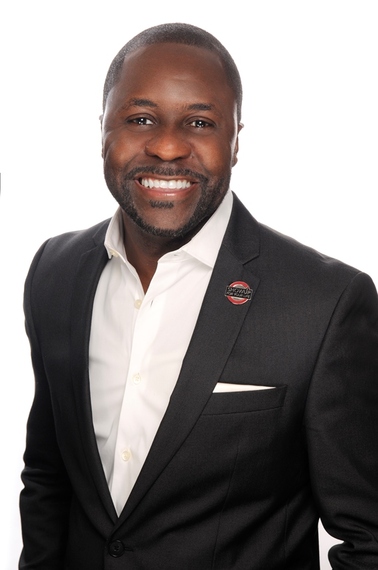 Andy shares three (3) essential keys for "showing up" in business and in life:
1) Decision. As simple as it sounds, this really is the first step. When we decide to show up, it is a conscious decision. When my mom received those legal documents and discovered that the property was going to the foreclosure sale, she was advised that it wasn't even worth her time to show up. She had a decision to make. Either she was going to succumb to the opinion of that woman on the telephone, or she was going to set aside fear and show up. It starts with a decision.
2) Reason. Next, have some compelling reasons that make it worth showing up. We need a compelling motive to get us through the discomfort of challenging moments. Establishing a set of reasons allows us to override the doubt, fear, or any other negative roadblock that may be holding us back. My mom's reason to show up was her livelihood, plus the two young boys who depended on her. She also could not let the chance to grab her American dream slip through her hands. That was all the reason she needed to push past any fear or uncertainty.
3) Action. By itself, a decision is not enough. Identifying a compelling reason to show up won't carry you to success. You have to be willing to take action. As a matter of fact, you must be willing to take massive action. From the moment my mom was served the legal documents, she decided to act. What did she do? She called the number on the legal documents to get an understanding of what was happening. She asked questions, including whether she could attend the sale. Even after the woman on the phone said, "It's not worth you showing up," my mom didn't stop. She got in her car and went down to the courthouse on the day of the sale. After walking around frantically to locate the sale room, she took a chance by asking a stranger outside for help. Then after discovering that only she and a single bank representative were there, she took a bold step of faith and entered the bidding war. After winning the bid, she called friends, family, and acquaintances to come up with the money. She didn't just act, she took massive action. That's the kind of action required to show up for real.
Calling all HuffPost superfans!
Sign up for membership to become a founding member and help shape HuffPost's next chapter