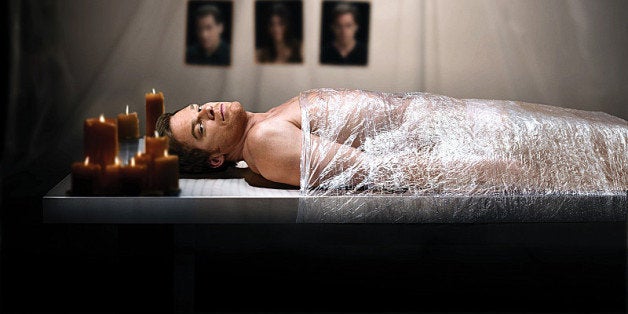 The series finale of "Dexter" has been widely mocked since it aired two weeks ago. Called "the lamest series finale since 'Seinfeld,'" the "Lumberjack Dexter" ending seemed like a weird copout that didn't give fans the closure they were looking for after nine seasons.
At the New York Film Festival premiere of "The Secret Life of Walter Mitty," "Dexter" producer John Goldwyn revealed that Showtime had forbidden the writers from killing the show's main character, Vulture reports.
"They won't let us kill him. Showtime was very clear about that. When we told them the arc for the last season, they just said, 'Just to be clear, he's going to live,'" Goldwyn said.
That bombshell revelation explains so very much, including why former "Dexter" showrunner Clyde Phillips' preferred ending, one that closed with Dexter getting a lethal injection, wasn't the one that came to be.
Presumably, the network wanted to keep "Dexter" alive for the possible spinoff that Showtime Entertainment President David Nevins has been talking about for well over a year ... which doesn't quite make sense, since that was conceived as a Deb-focused spinoff, and, well, you know what happened to Deb in the series finale. Regardless, it's a devastating sign that Showtime values its financial bottom line over the creative freedom of the people making their shows, and the enjoyment of the viewers watching them.
That same faulty Showtime strategy seems to be rearing its head again on the network's other tentpole drama, "Homeland." Nicholas Brody was originally supposed to die in his suicide bomber mission at the end of the show's first season, but the chemistry between Claire Danes and Damian Lewis became such a force that a decision was made to keep him alive. The show faltered because of it in Season 2, and now in Season 3, Brody is MIA, hiding out somewhere, as "Homeland" is floundering to find its footing again.
So here's hoping that Showtime takes the negative reaction to the "Dexter" finale as a wake-up call. Their viewers deserve risky decisions and strong storytelling that isn't dictated by the network's profit motive. Their viewers deserve better.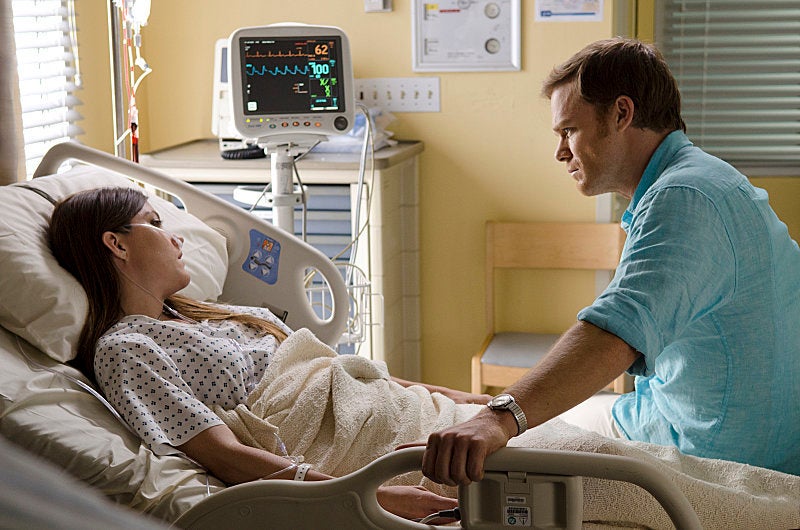 'Dexter' Season 8 Photos
Popular in the Community