If you're wondering exactly what really happened at the end of last season on Showtime's The Affair, here's a tip: Keep wondering.
"It doesn't really matter," says Sarah Treem, who co-created the drama with Hagai Levy. "Our show is about perspective, how the characters respond to what they perceive happened."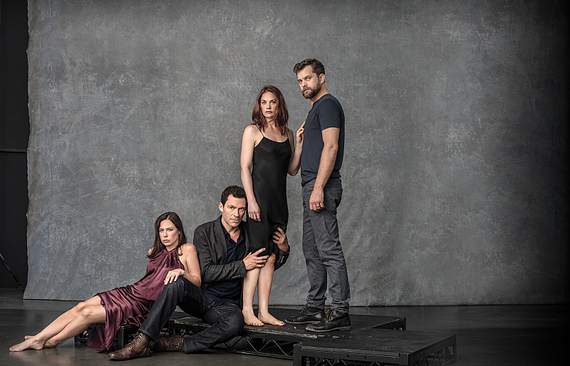 That doesn't mean we don't have some general sense of the events that shape The Affair, whose third season debuts Sunday at 10 p.m. ET.
Novelist Noah Solloway (Dominic West), who was married to Helen Solloway (Maura Tierney), kicked things off at the beginning by starting an affair with Alison Lockhart (Ruth Wilson), who was married to Cole Lockhart (Joshua Jackson).
While the marriages eventually broke up, Noah and Alison did not live happily ever after. In a series of turns that often owed both to soap opera and psychology, we saw all four had serious problems that continued from relationship to relationship.
As the show has moved between New York and a small town out on Long Island, all four also began to encounter other characters, notably including Cole's troubled brother Scott (Colin Donnell), an aspiring and not especially competent hustler.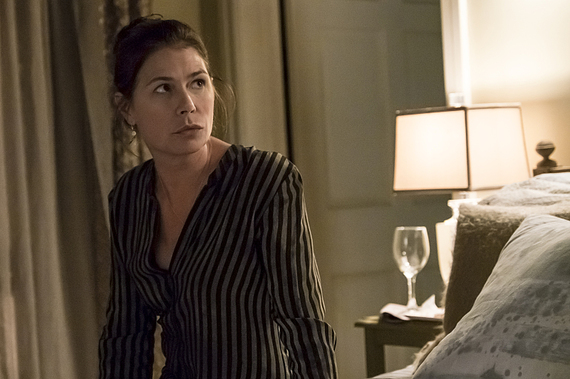 Unfortunately for Scott, he got run over by a car and after many allusions to how that occurred and the consequences it wrought, we finally saw the actual accident at the end of season two.
We saw it in Affair style, however, which means we saw it through the eyes of several characters, whose perceptions differed in critical details. Scott always ended up dead, but as for exactly who did what in the moments, hours and years before that happened, we had our choice of several scenarios - or some combination that mashed them up together.
Treem says the bottom line is both simple and nebulous.
"All of them share responsibility" for Scott's death, she says. "Their reaction, how they're living with the lies, is what drives the show."
Season three takes a three-year leap into the future, Treem says, moving the characters past the immediate consequences of the accident and the subsequent criminal trial.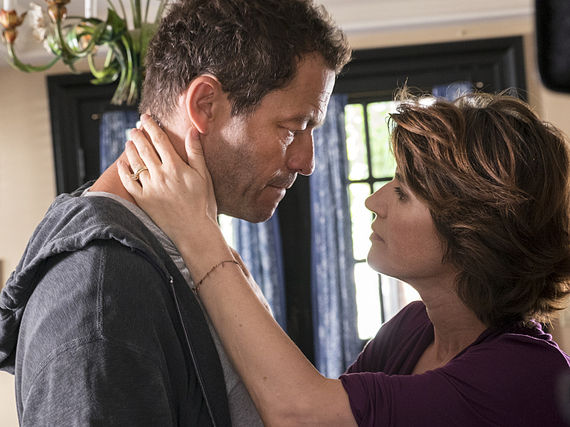 We will see in flashbacks what some of those consequences were, and where they took the characters. We will also meet at least one new major character, Juliette Le Gall (Irene Jacob) (above), who comes into Noah's life.
We know she's important because Treem says she will be getting her own half-hour of perspective.
All Affair episodes are divided into two parts, with both parts recounting many of the same events from the perspective of two characters.
In the first season, that was only Noah and Alison, as their affair began and we saw that even then they had very different perceptions on matters like who was the aggressor and who did what when.
In the second season, Cole's and Helen's viewpoints were added.
Le Gall will be added in the third season and Treem says that down the line a third male character could also be included.
That may depend on how long The Affair runs, which Treem says it an open question at the moment.
"I always saw it running three years," she says. "But that's yet to be seen. I don't have a definite idea right now where the characters will end up when we do finish. I did have some ideas that have already changed."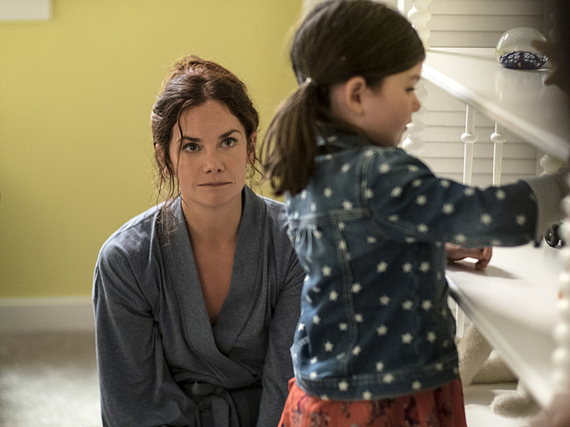 The Affair has had some soap opera twists, particularly in the characters' romantic lives, but Treem says, "We try to be as honest as possible. We want these to be things that could happen in these lives."
The fact everything stems from the original affair, she says, gives the show a universal foundation.
"It could be set anywhere, because affairs happen everywhere," she says. "Has this happened to someone we all know? Most certainly. I just found out that friends of my parents are getting divorced at the age of 65. I was shocked."
The Affair doesn't exist entirely in a world of angst and gloom.
"Humor is important because life is also very funny at times," says Treem. "Sometimes it's absurd."
Also, she suggests the characters protect themselves from "the dark side" by tailoring memories.
That's the major point of the show, she says, that belief and faith can be the most important factors in shaping our feelings and actions.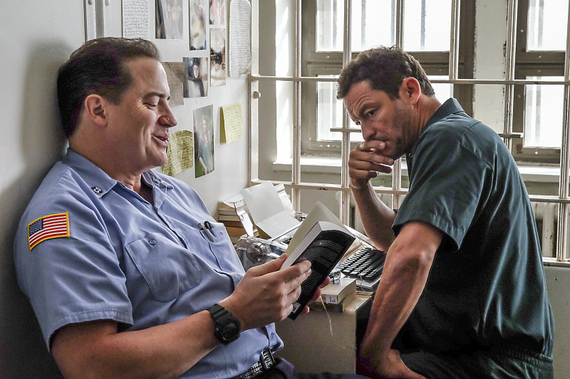 So don't expect The Affair ever to add some neutral third party who explains exactly what did happen with, say, that fatal accident.
"However much longer it runs," says Treem, "we will continue telling the story through the perspective of the characters."
Calling all HuffPost superfans!
Sign up for membership to become a founding member and help shape HuffPost's next chapter