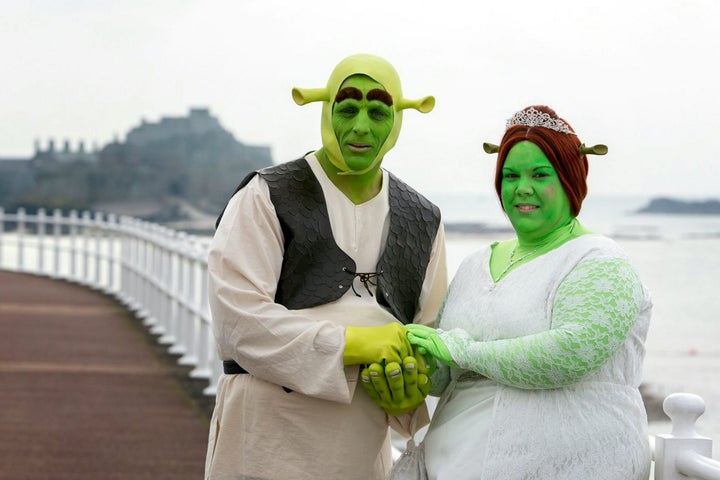 Lots of brides hope to feel like a princess on their wedding day. But one bride bucked tradition when she chose a rather unusual princess to emulate -- Princess Fiona from "Shrek."
British couple Heidi Coxshall and Paul Bellas took their love of Princess Fiona and Shrek to a new level when they dressed up like the characters at their wedding last month. Their four-year-old son, Leo, dressed up like Donkey, and the rest of their guests donned fairytale costumes as well.
Bellas told the Daily Mail that Leo's love for "Shrek," and the meaning behind the film, served as his and Coxshall's inspiration.
"The message behind 'Shrek' is that it doesn't matter what you look like or who you are, it's all about true love -- I thought it sounded absolutely perfect," Bellas said.
Coxshall remained "human" during the ceremony, then added green face paint and ears to "transform" into an ogre for the reception, representing Fiona's transformation into an ogre at night.
Coxshall and Bellas are not the first couple to take wedding inspiration from the loveable ogre -- in 2009, another couple married dressed as Shrek and Fiona. Check out photos of Bellas and Coxshall's wedding in the slideshow below (photos by Kandid Prints).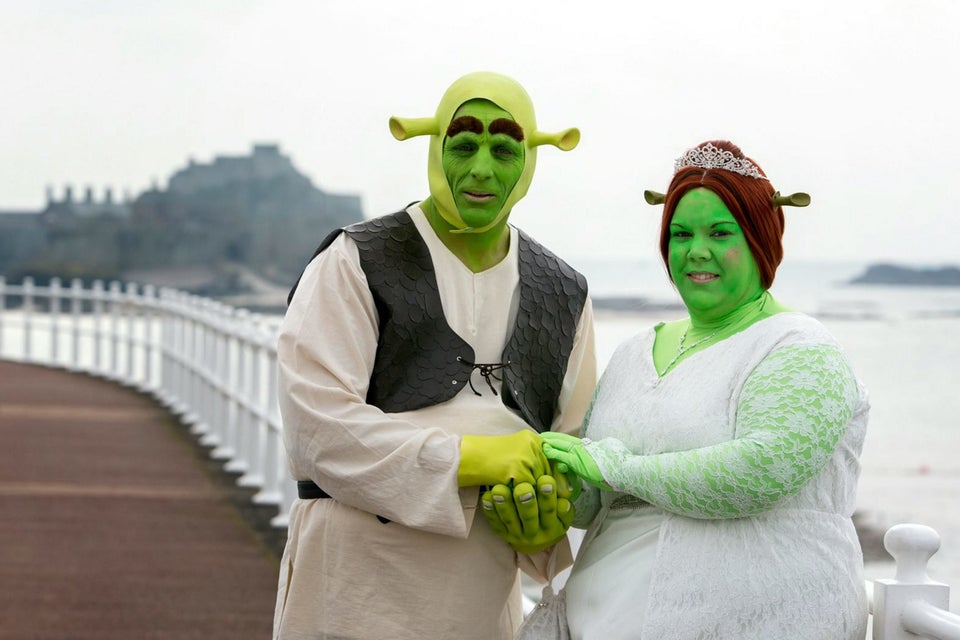 "Shrek" Wedding
Related