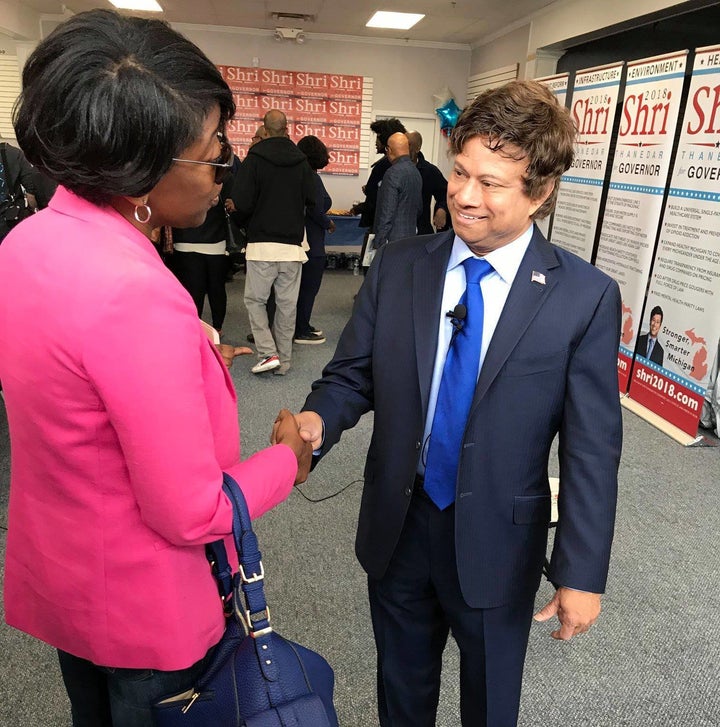 About 170 dogs and monkeys were rescued in 2010 from an abandoned pharmaceutical testing lab owned by Shri Thanedar, a Michigan Democratic gubernatorial candidate currently leading in the polls.
Thanedar had to shutter the New Jersey testing facility, AniClin Preclinical Services, after its parent company, Azopharma, which he owned, went bankrupt in April 2010.
Local animal rights activists learned in June of that year that 118 beagles were still stuck inside the facility. The lab's workers had been jumping the lab's fences to provide food and water for the dogs, according to a USA Today report.
Two animal welfare groups teamed up to find homes for the beagles and were finally able to take them from the shuttered lab on July 4 to shelters, where they would be matched with adoptive families. A video report conducted by the Times Herald-Record, based in Middletown, New York, showed the dogs arriving in a van from the lab to a staging area where volunteers groomed and attended to the forlorn animals.
Even before the beagles were abandoned, they led lonely lives in small plexiglass crates where they were subject to toxicology tests.
"We believe that they have never been outside, ever," said an unnamed woman in the Times Herald-Record video. "I don't think they've actually had their paws on the grass. When I walked in here it looked like they were walking on eggshells. They were kind of afraid to walk on the grass."
Acting on an anonymous tip from one of the monkeys' former caregivers, IDA negotiated with the company that was liquidating the facility's assets to release the monkeys rather than sell them to another testing facility. IDA claimed that the U.S. Department of Agriculture had cited the lab before it closed.
Thanedar told HuffPost on Wednesday night that the lab was under the control of Bank of America, which seized it when he declared bankruptcy.
"I have no knowledge how well the bank took care of the animals," he said.
Thanedar also defended the treatment of animals in his lab while it was operating, claiming that it adhered to all the necessary rules and regulations of the U.S. Department of Agriculture and other government agencies.
"No animal was harmed or subjected to any harmful conditions. No electric experiments were conducted," he said.
Thanedar issued a second statement on Thursday further denying responsibility for the animals' suffering.
"It is my understanding that Bank of America made arrangements to assign caretakers for the animals and secure homes for them, but those decisions came from the bank after I left the company," Thanedar said. "I am an animal lover and completely understand the sensitivity of this issue."
The campaigns of Thanedar's two main competitors, former Michigan Senate Democratic Leader Gretchen Whitmer and former Detroit health director Abdul El-Sayed, declined to comment on the apparent mistreatment of animals left in the AniClin facility.
However, a veteran Michigan Democrat with ties to none of the campaigns called the reports "concerning."
"There are Democrats, Republicans and independents in Michigan and around the country," said the Democrat, who asked not to be named due to the sensitive nature of the topic. "They disagree on many things. But I wouldn't be afraid to wager that everybody, no matter their partisan affiliation, would be wary of someone who would so cruelly disregard the life of a domestic animal."
It "should cause many people deep concerns about what other potential problems will come up throughout the campaign," the Democrat added.
Thanedar poses a unique challenge for Michigan Democrats ― both in the party establishment, which has thrown its support behind Whitmer, and among the progressive activists who have warmed to El-Sayed's candidacy.
Many top Michigan Democrats believe Thanedar is simply borrowing the progressive label to advance his political career. While Thanedar has donated to Democrats in recent years, in 2008, he contributed $2,300 to the presidential run of Republican Sen. John McCain (Ariz.). He also reportedly asked Michigan political consultants whether he should run as a Republican or a Democrat when he was planning his gubernatorial bid. Thanedar claims he was "noncommittal" about party affiliation so as not to reveal information to the consultants until he announced his candidacy, and he explains that he supported McCain because a friend was running the Arizona senator's bid.
The abandonment of test animals is not the only controversial feature of Thanedar's business history. An over-the-counter male enhancement supplement, S.W.A.G., that Thanedar's company Avomeen tested in 2013, was later revealed to contain Viagra. An employee of Thanedar's told the Detroit News in March that he had notified Thanedar when he found the traces of Viagra in the drug, but Thanedar did not report it to the Food and Drug Administration. The employee then notified the FDA on his own.
Thanedar claimed that it was his obligation to test the drugs and inform his clients of the rules, not to inform the federal government about client misconduct.
"We told them you have to report it. It's illegal to do that," Thanedar told HuffPost earlier this month. "That was the extent of my obligation."
But Thanedar's personal wealth from chemical testing businesses appears to have allowed him to project a tailored image of his candidacy. He has spent millions of dollars plastering the airwaves with ads that call him the most progressive candidate in the race.
Thanedar received the support of 21 percent of Democratic primary voters in a March poll, compared with 18 percent for Whitmer and 10 percent for El-Sayed.
Michigan's Democratic primary is Aug. 7. The Democratic gubernatorial nominee will have the chance to win back the seat for Democrats after eight years of GOP rule.
This article has been updated with a Thursday statement from Thanedar.
Before You Go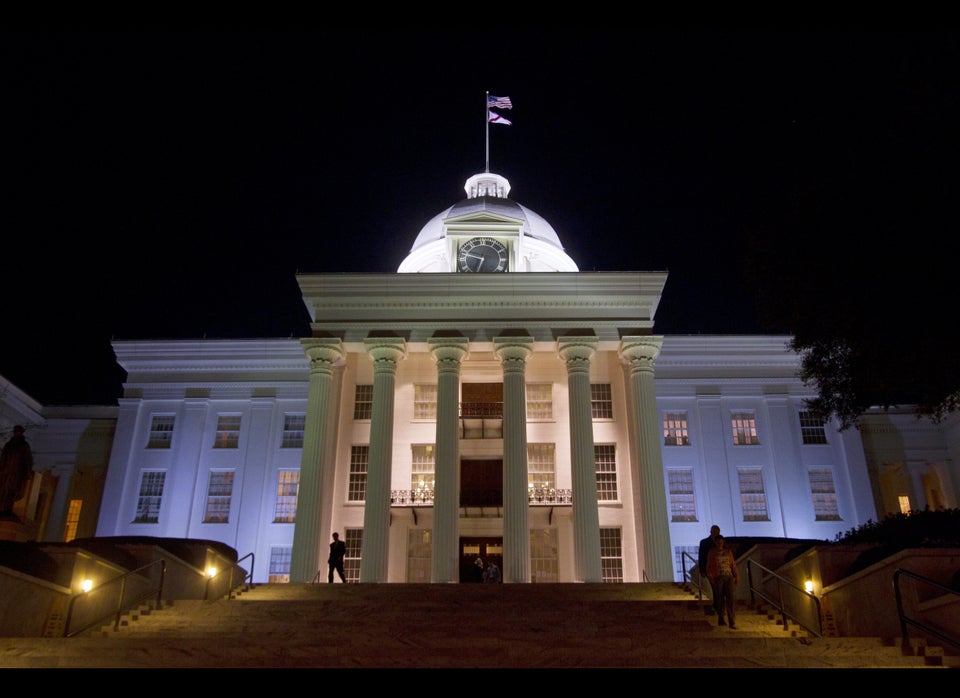 U.S. State Capitol Buildings
Popular in the Community