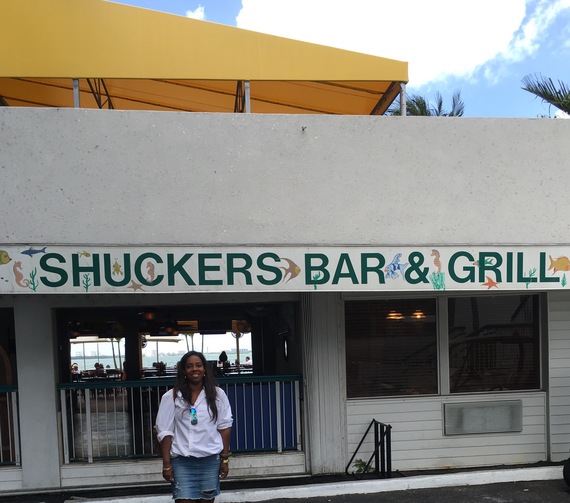 Nestled behind the Best Western Hotel in North Bay Village Miami is the chillest spot on the water. Shuckers Bar and Grill was brought to my attention by my comrade in food explorations, Roxy. She had told me a few weeks before that I had to check out this restaurant on the water, the food was great and the view was amazing, and child, she didn't need to say anymore. I was going, no ifs, ands or buts about it.
We set out on a Monday for lunch while the kiddies were in school, so we could catch up on our new life updates and discuss our plans to achieve our dreams. I live for days like that. They make the days I doubt myself seem far away and insignificant. Shuckers was the perfect place for our little catch up. As it was lunch time on a Monday, it wasn't crowded and our waitress was very attentive and knowledgeable about the menu. I settled on the Shuckers famous wings, and Roxy settled on the blackened Mahi Mahi sandwich. I was extremely proud of myself as I had carrots with my wings, instead of fries and a glass of water, although I really really wanted the Coca-Cola. The wings were 10 in number and of a good size. They weren't small and withered like at some other places. They were flavorful and well cooked; I was happy with my choice. Roxy's sandwich looked good as well, I have to admit, and next time I venture out there, I think I will try the blackened Mahi Mahi sandwich.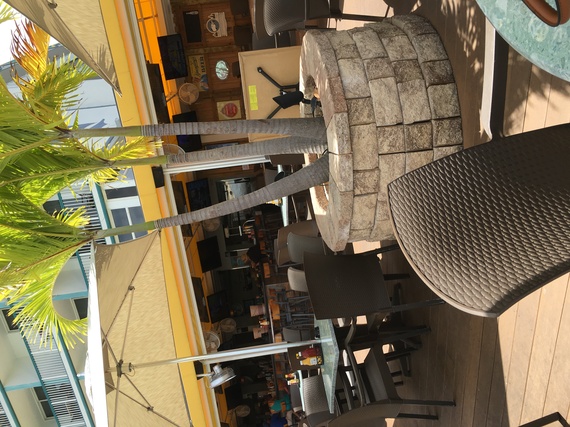 There was seating indoors and outdoors. We sat outdoors under one of the yellow, umbrella covered tables and as the cool breeze blew, we enjoyed our talk, the food, the view of the aquamarine ocean water and the smells of the sea air intermingling with the grill. If you ever feel like casual, laid back dining on the water, with good food and great views, check out Shuckers Bar and Grill.
Shuckers Address: 1819 79th Street Causeway, North Bay Village, Fl 33141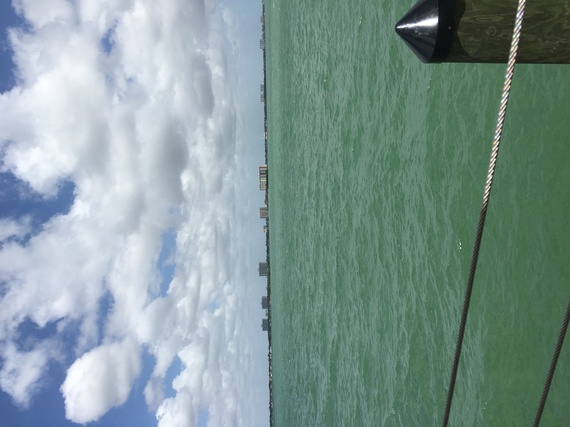 Calling all HuffPost superfans!
Sign up for membership to become a founding member and help shape HuffPost's next chapter