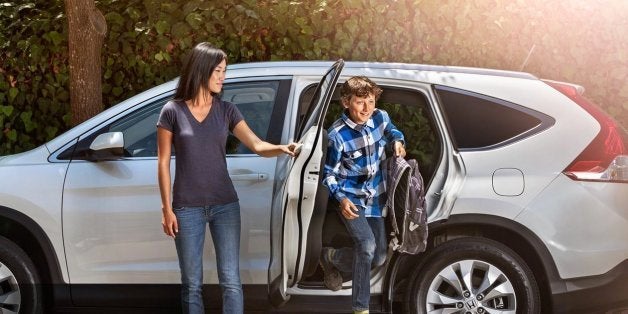 Parents used to tell kids never to accept rides from strangers. Now they pay for the privilege.
The idea is simple. Parents download an app and ping a car and driver to come pick up their child. Rides can be booked up to a week in advance. After booking the ride, you get an email with the name and photo of the driver, along with information about the car she's driving. You choose a password that the driver must repeat when she arrives to verify that she's a Shuddle employee (rather than some miscellaneous wacko.)
Then, as your child is driven to his destination, you can watch in real time as a small icon on your phone moves across a map. Transactions get charged to your credit card, so you don't have to worry about giving your kid a fistful of cash.
"Your child is your most precious cargo," Shuddle founder and CEO Nick Allen told HuffPost. "And we've built and designed our whole service with that in mind."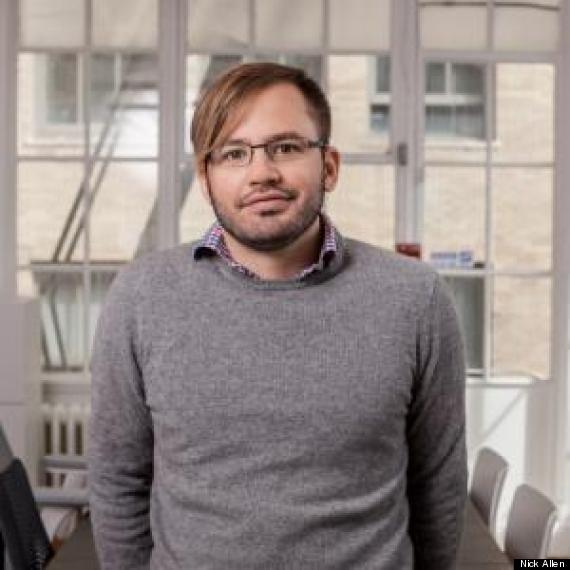 Nick Allen is the founder and CEO of Shuddle. (Photo: Shuddle/Nick Allen)
The new San Francisco-based startup (which currently employs 18 people, Allen said) has a few different measures in place to reassure parents that it's safe to send their children off alone in a car with a stranger. All drivers are subjected to checks on their criminal histories, DMV records and two former employers. Drivers must either have kids of their own or have the experience of having worked with kids at some point, Allen said. "Think of your driver as a neighbor who you can count on," he said.
Additionally, Shuddle employees constantly monitor every ride to make sure things are going smoothly, Allen said. The company purchases insurance that has special coverage for children, something that Uber and Lyft do not, Allen said. Shuddle drivers must provide their own cars, Allen said, and their cars must be less than 10 years old, have at least four doors, and pass a 19-point inspection, according to the company's website.
The service currently only exists in San Francisco, but has plans to expand soon. "We want to build a nationally recognized brand out of this, and we hope we can start to do it in the coming months," Allen said, adding that Shuddle has already raised $2.6 million in funding from various angel- and institutional investors.
All the company's current drivers (of which there are about 100) are female, Allen said, although that's not an official policy. He attributes it to the theory that lots of female drivers are skittish about applying for jobs with larger ride-sharing services like Uber or Lyft. "Because a lot of the ride volume occurs late at night, when people have often been drinking, women perceive--rightly or wrongly--that those services may not be safe," he said.
Potential drawbacks for some customers include the fact that kids are required to have a cellphone with texting capabilities in order to use the service, and bookings (for now, anyways) have to be made before 10 a.m. the day before the actual ride. Allen also said Shuddle won't be giving rides to kids who need carseats.
Before starting Shuddle, Allen was a founder and executive of the ride-sharing company SideCar, and a partner at venture capital firm Spring Ventures.
The idea of a taxi service exclusively for children has struck a nerve among some concerned parents. On its Facebook page, the Today Show asked, "Would you use an Uber-like service for your kids?" and got dozens of replies from parents saying things like "Absolutely not" and "Hell no."
"My kids, my responsibility," said one. "There will always be bad ones [drivers] who slip through the cracks," said another.
This post has been updated to include an interview with Shuddle CEO Nick Allen.
Related