Rachel Zoe's Box of Style is the gift that keeps on giving for way longer than a bunch of flowers or box of chocolates ever could. Incredible value at only $100 for over $300 worth of chic fashion, beauty and lifestyle gifts.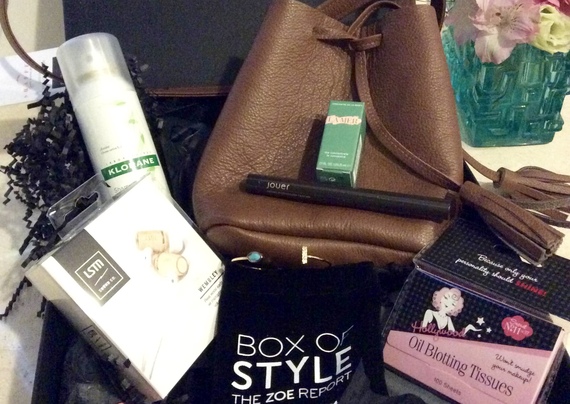 If your mom is cool or you want to help her be cool then Rachel Zoe's Box of Style will open the door to new possibilities. It gives the recipient a seasonal style update curated by mother of two, celebrity, stylist, editor, and fashion designer, Rachel Zoe.
Chic style updates each season without leaving the house? Shut the front door!
I literally just received the Spring Box Of Style last month and I die to know what is in the next box. You can order the Summer Box Of Style online now in time for Mother's Day and leave Mom on the edge of her seat. The Hero item will be announced soon and your Mom will be teased for weeks. By the time the Summer Box of Style starts shipping in June she will be completely obsessed.
Just like a baby, your Mom won't know the exact due date for the Box of Style. The chic Box of Style itself is a high quality design and beckons to be displayed. In addition it will probably be the most beautiful package she ever received. Since you were born.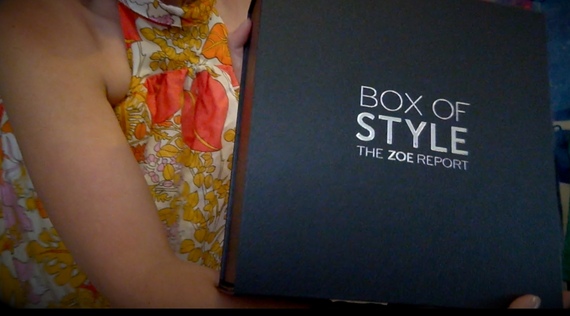 If your Mom is anything like me she will drive herself bananas searching spoilers on boxofstyle.thezoereport.com. Eventually she might kind of know what is coming. Upon delivery she will be so overwhelmed with excitement that she will forget what she was expecting until she unwraps each individual gift. I'm not gonna lie. The Box of Style Trumps Christmas on so many levels. It arrives quarterly and delivers what style conscious women actually want.
I received a surprise $50 discount card for RachelZoe.com in the mail a week or two prior to my Box arriving. More discounts were offered by participating brands and were detailed in the gorgeous explanatory brochure which arrived in the box itself. I don't always subscribe annually, but when I do, I pay substantially less.