WASHINGTON -- Upping the stakes of the government shutdown, one of the largest U.S. labor unions is unveiling a six-figure ad campaign on Friday that accuses Tea Party members of Congress of facilitating the breakdown of government.
The campaign, spearheaded by the National Education Association, will include television and online ads that will air in Washington and other markets. The targets, according to a union release, include Reps. Tom Cotton (R-Ark.), Jeff Fortenberry (R-Neb.), Tom Latham (R-Iowa), and Chris Collins (R-N.Y.).
The ad wars over the shutdown have so far been somewhat muted, likely because it was impossible to predict how long it would last. But with the standoff now well into its second week and likely heading towards its third -- and with polls showing Republican lawmakers vulnerable -- it appears that interest groups like NEA are ready to pounce.

Before You Go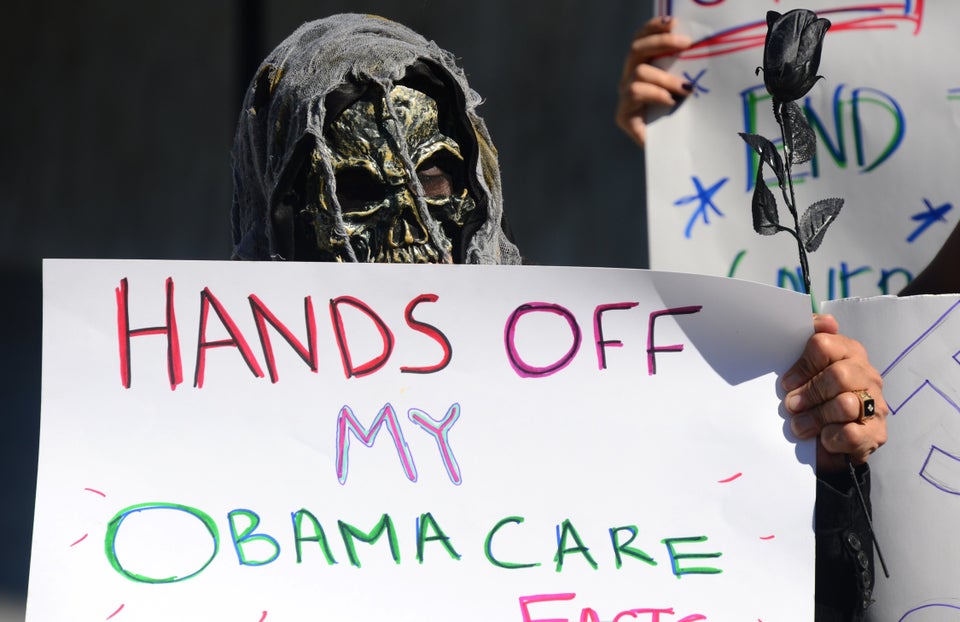 2013 Government Shutdown Protests
Popular in the Community